Style news and blog articles from The Huffington Post
13 New Ways To Display All The Photos You've Been Hiding And Hoarding (Sun, 09 Mar 2014 13:11:23 -0400)
If you're like most people, there's a pretty good chance that your photos are in one of three places: on your phone or computer, still stuck on your camera or shoved somewhere in a scrapbook that you probably haven't even opened in at least a decade. But, if we had to guess, you didn't take those photos only to have them never see the light of day (or haplessly end up in an "album" on Facebook). Here are over a dozen really creative ways to give your pics the attention they deserve.

Covering A Wall From Floor To Ceiling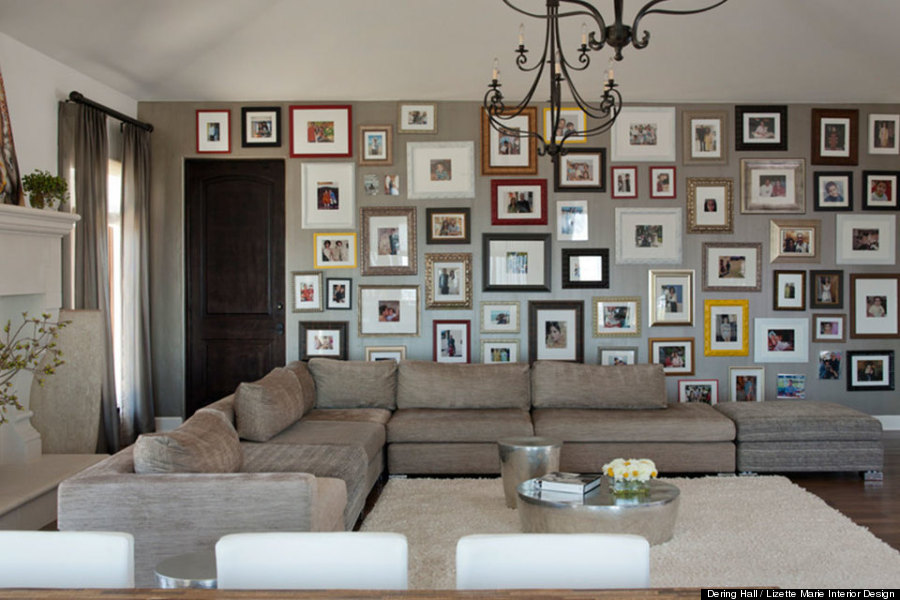 Popped Inside Jars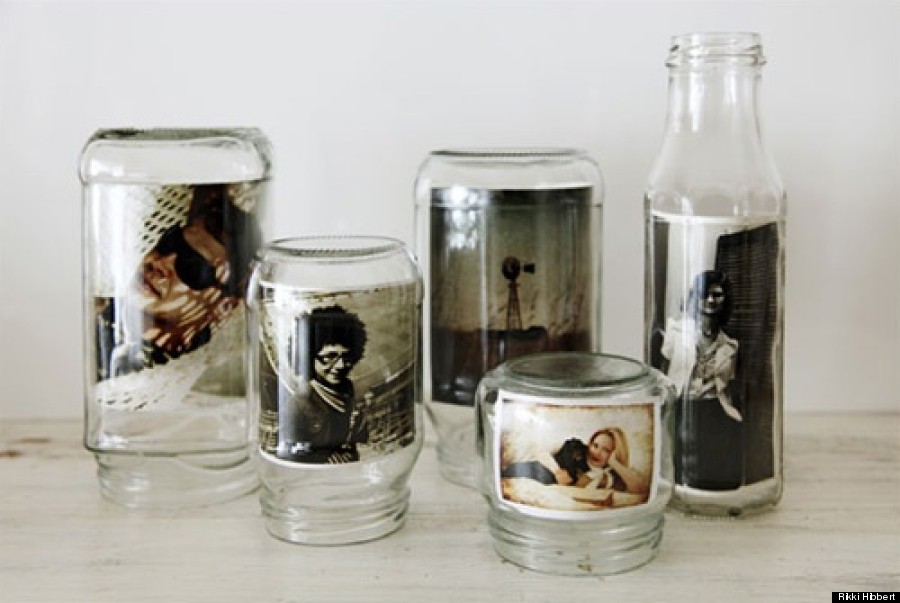 In An Unused Spot, Like A Rarely-Opened Door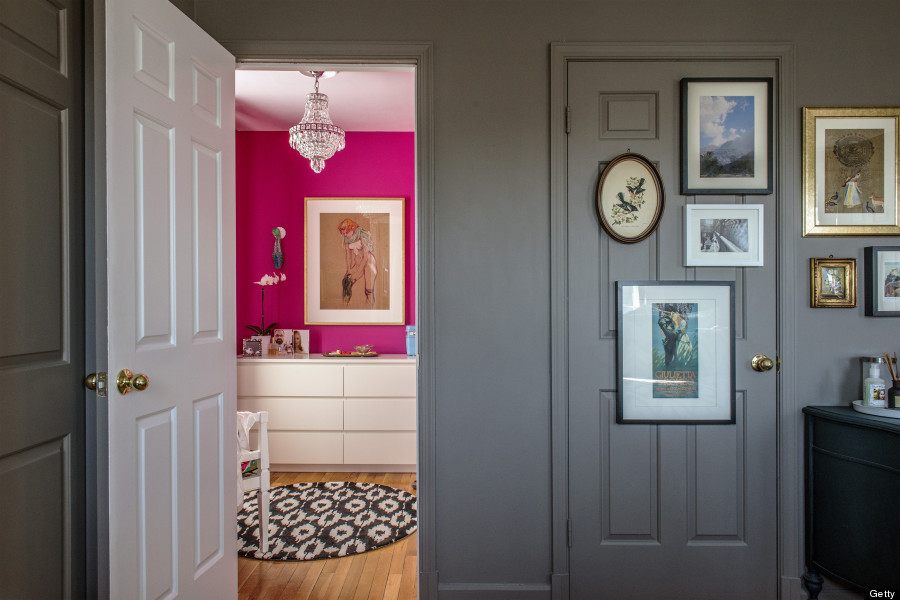 Copied And Folded Into Envelopes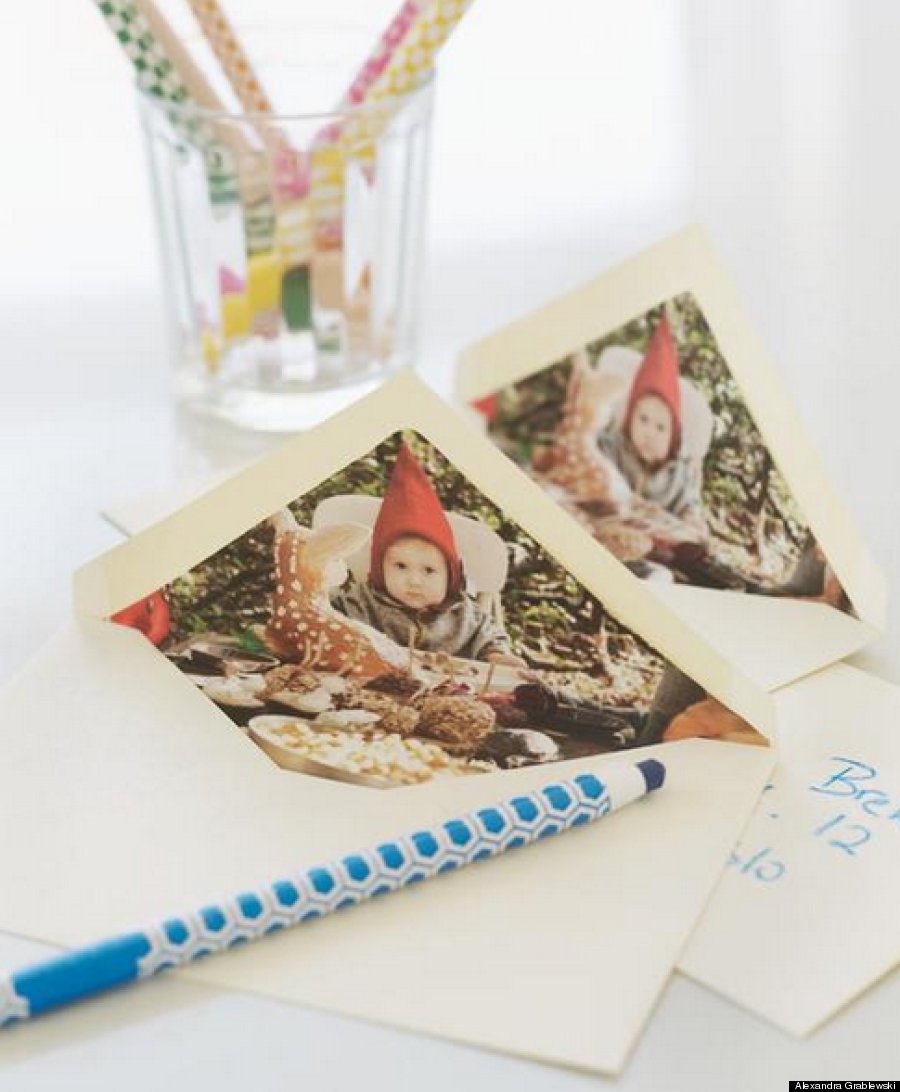 In A Grouping With Other Black And White Works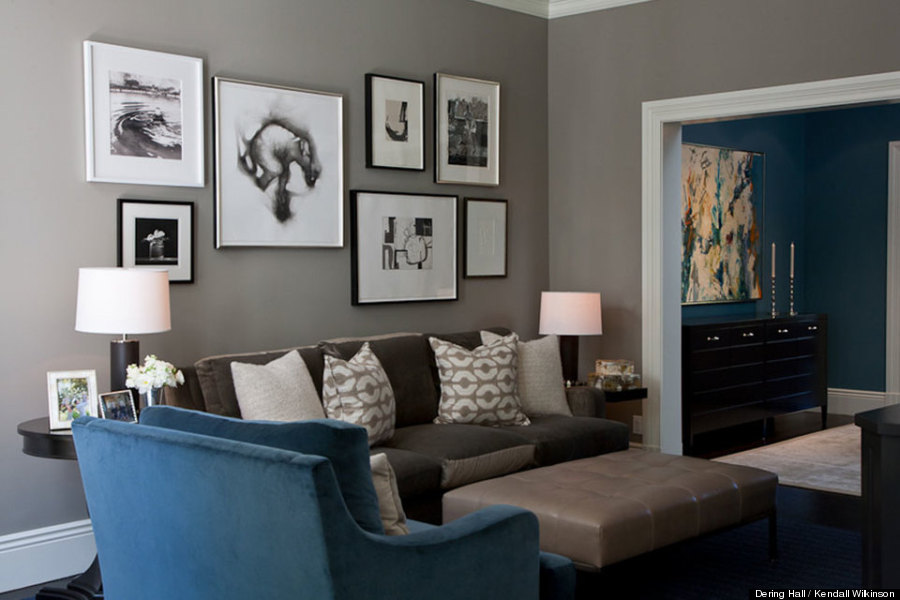 Reproduced And Made Into Coasters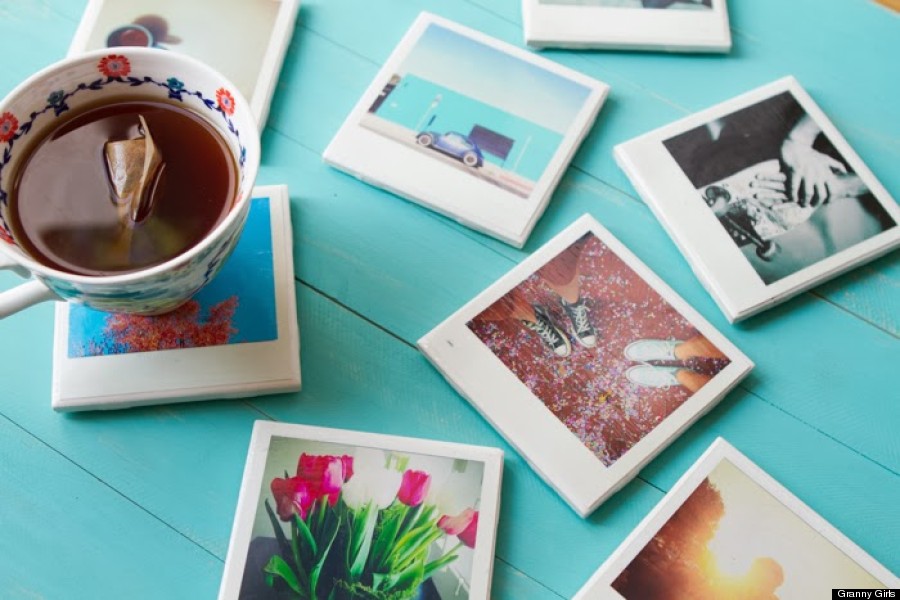 Around The Television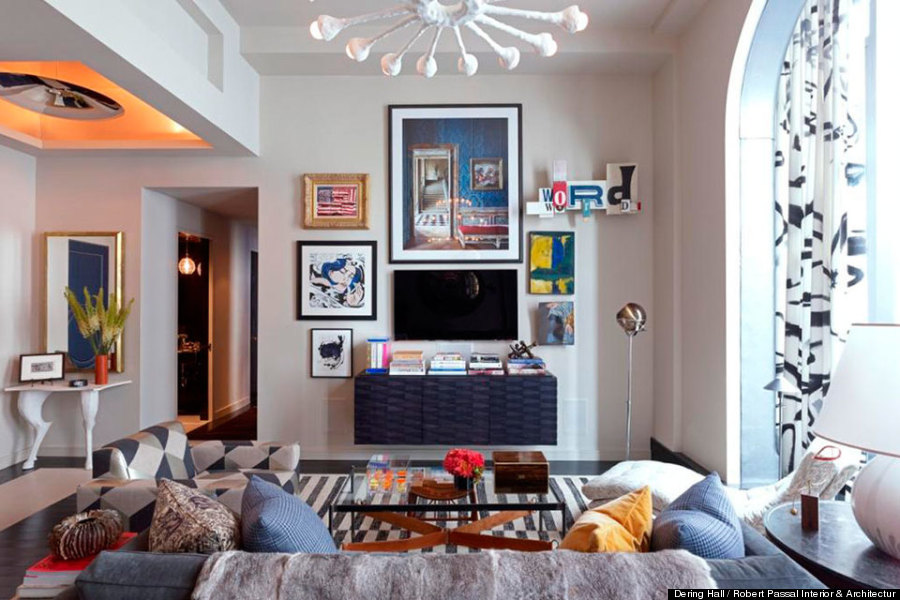 Hung In A Grid Formation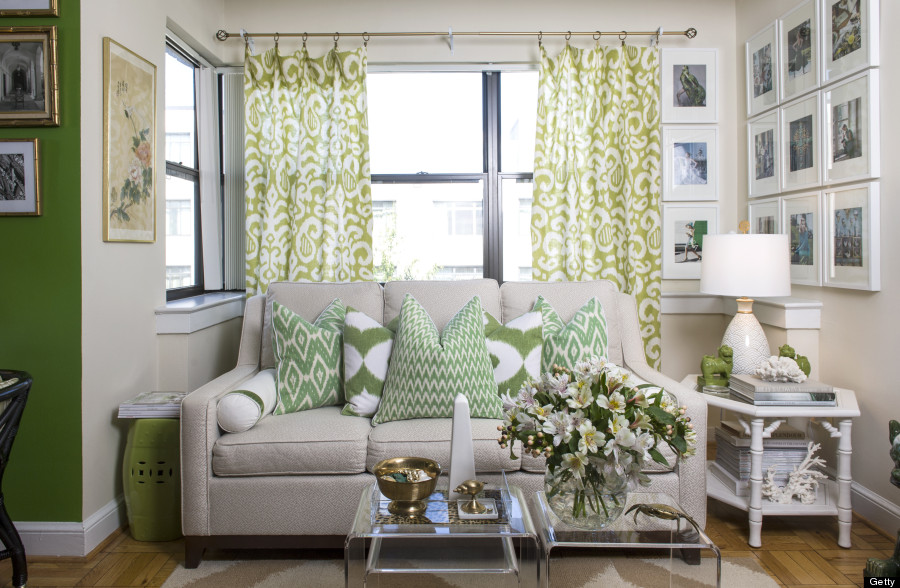 On Clipboards For An Easy-To-Swap-Out Gallery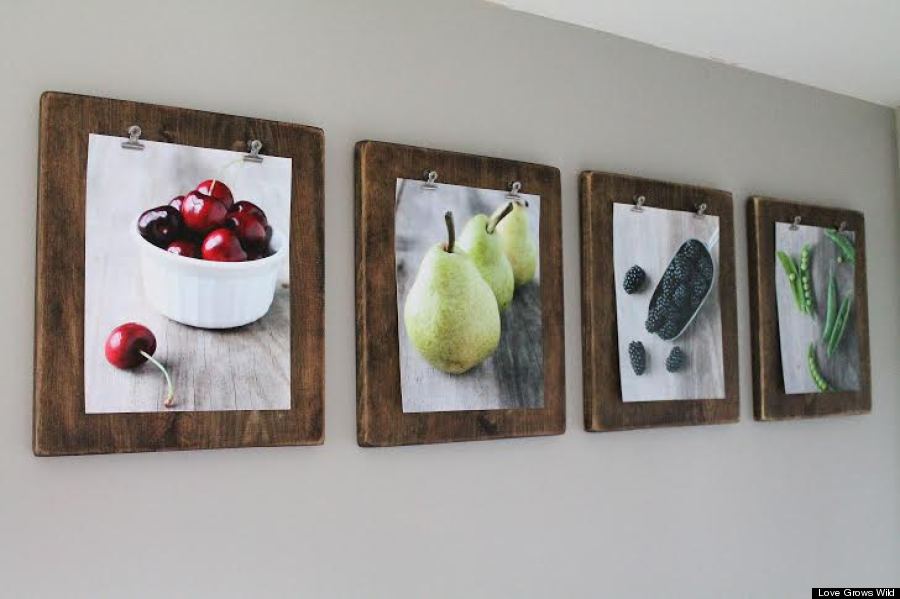 Mounted And Grouped Monochromatically, Like This Art Arrangement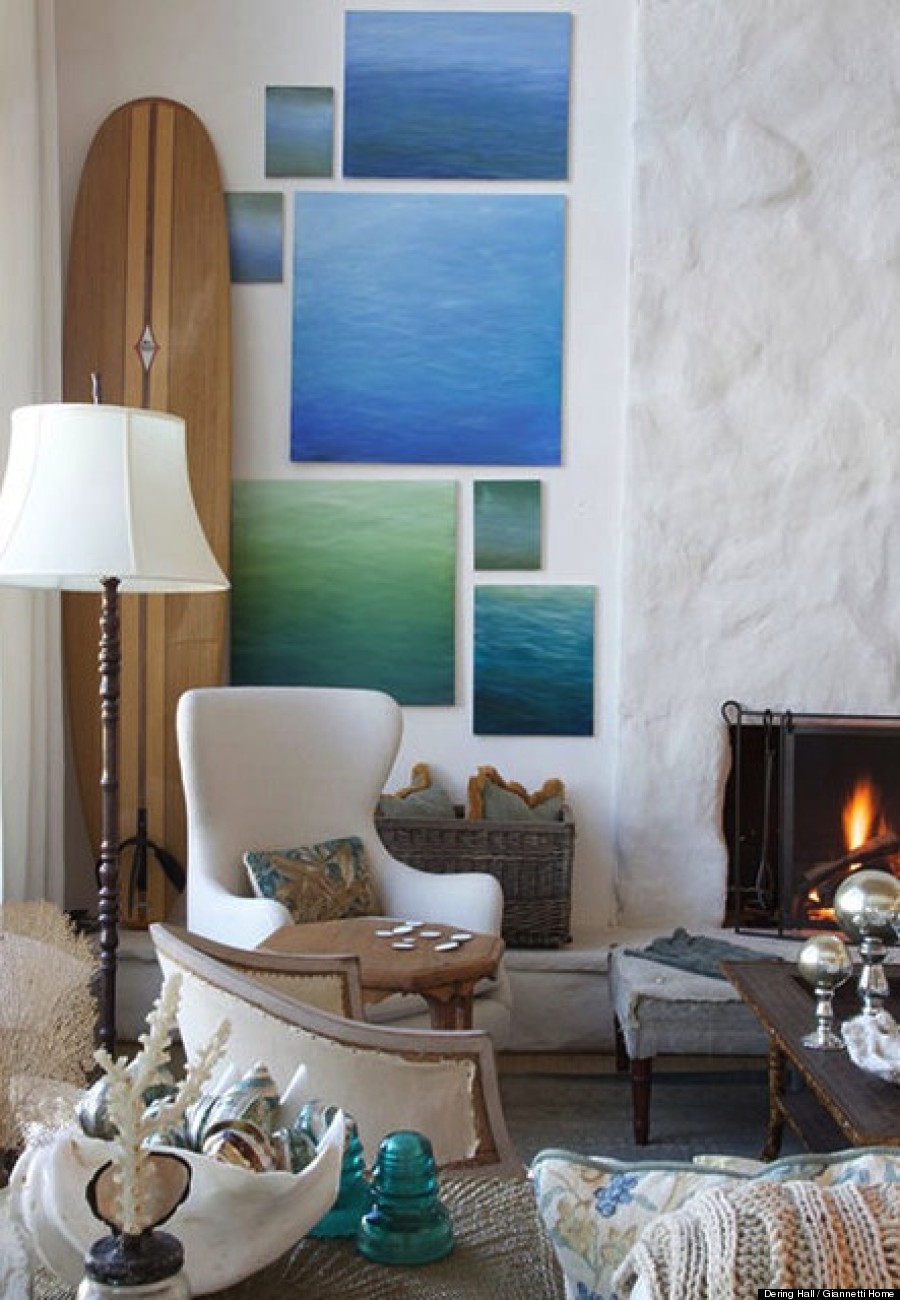 Resized And Displayed In The Panes Of An Old Window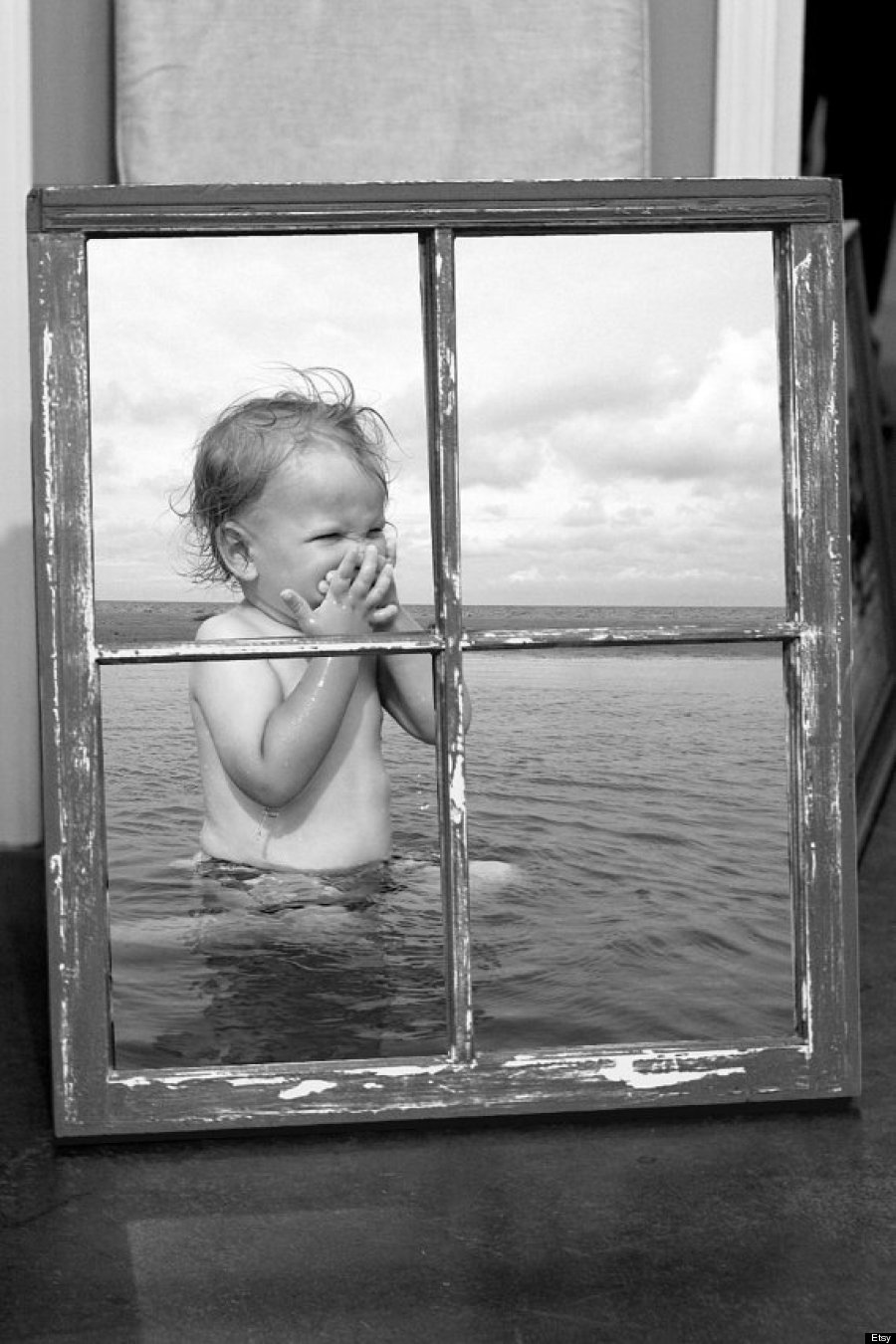 Put Them ALL In A Hallway...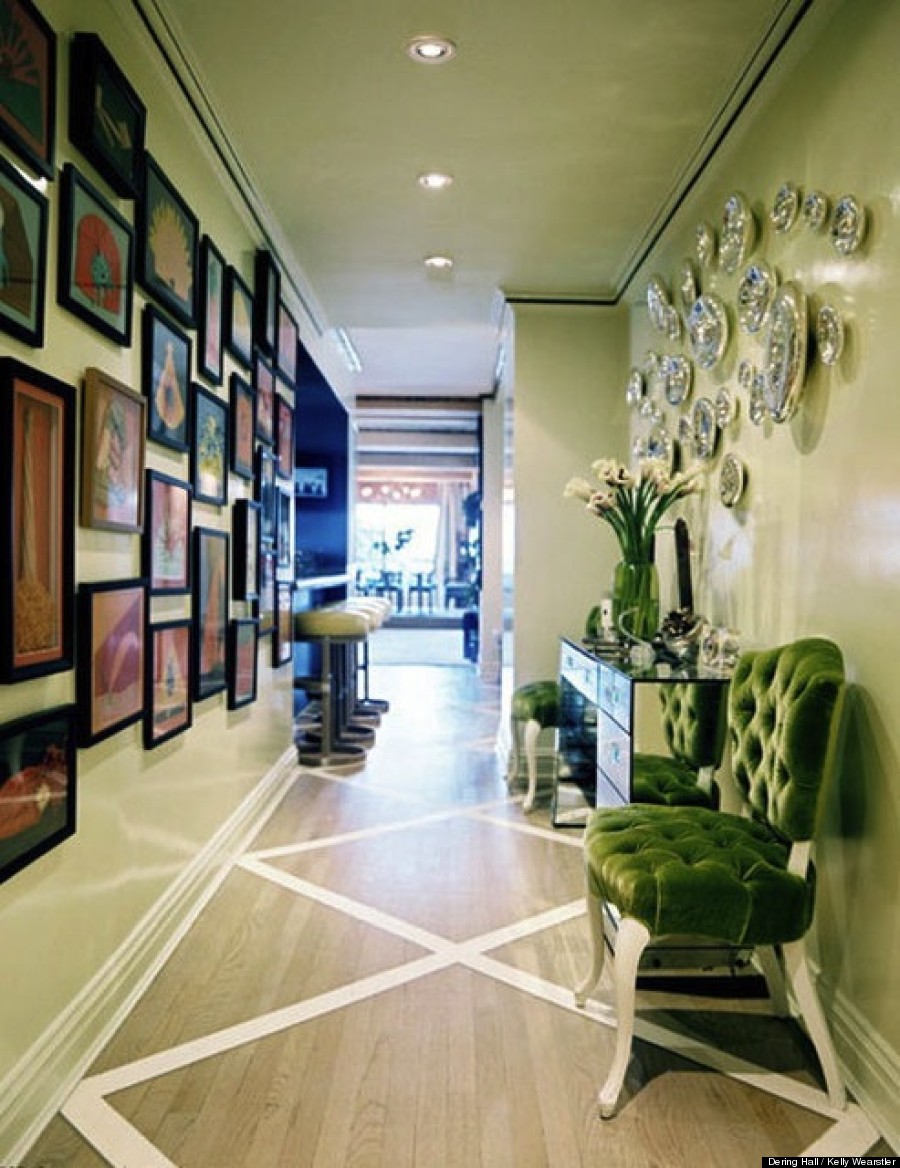 Or, On The Wall Of Your Staircase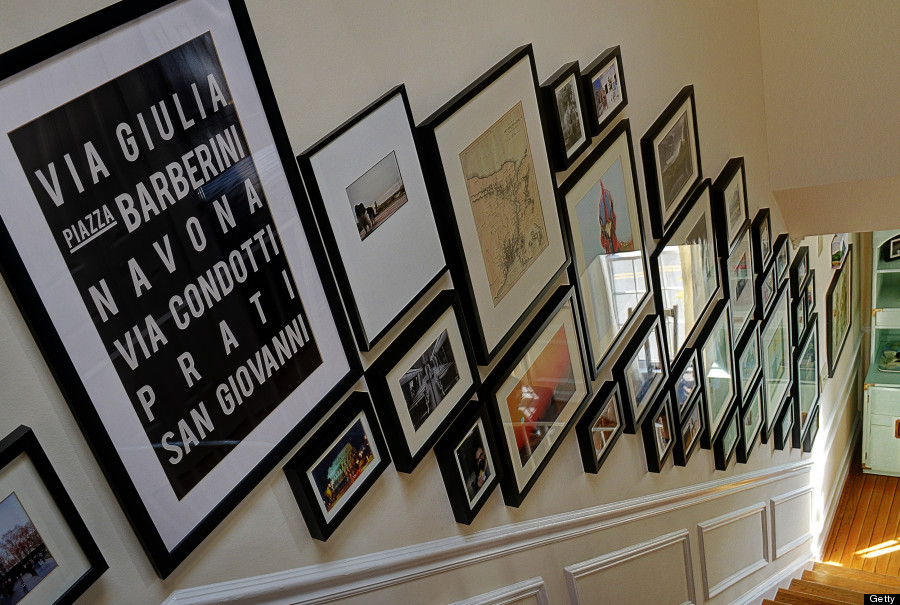 These Jet-Setting Dogs Are On The Vacation You've Been Fantasizing About All Winter (Sun, 09 Mar 2014 10:54:28 -0400)
These pups like to take long walks on the beach, bask in the sun and enjoy the occasional midday daiquiri.

In the midst of this frigid winter, these dogs have escaped to paradise. We're jealous, of course, but their travel pics have us feeling like warmer weather is just around the corner.

Lola Bea the Pomeranian requested the window seat on her flight.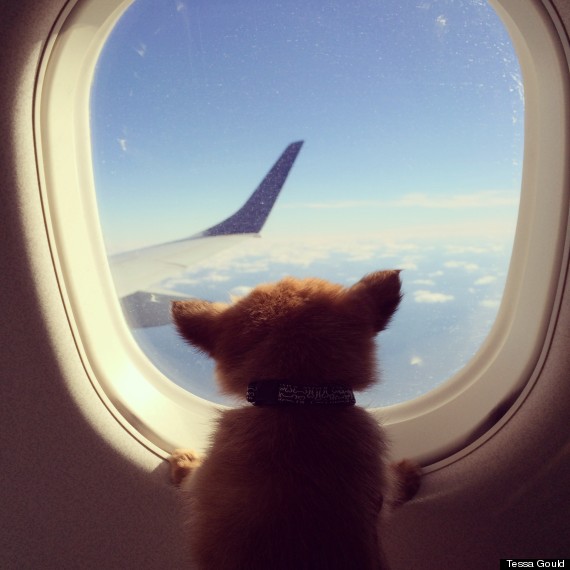 Bandit the Maltese-Yorkie mix likes to hang (ten) in the Hamptons while sporting a shaggy surfer do.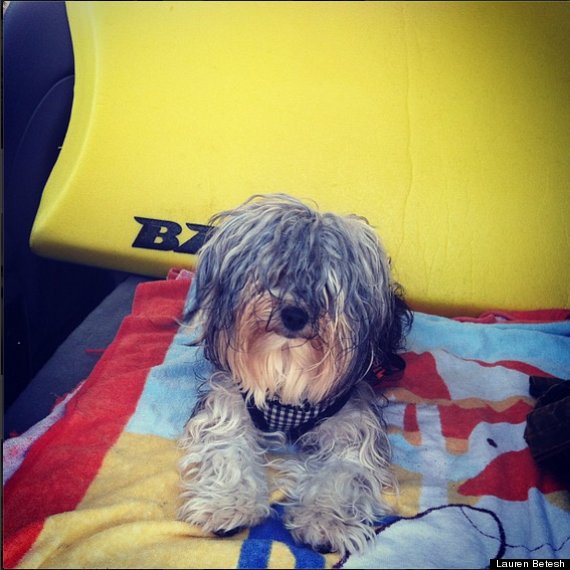 Oakley, a Beauceron mix, didn't pose for this photo in Bowen Island, British Columbia. He's just naturally that photogenic.




Tori the Jack Russell Terrier knows the best part of vacation is a good friend by your side.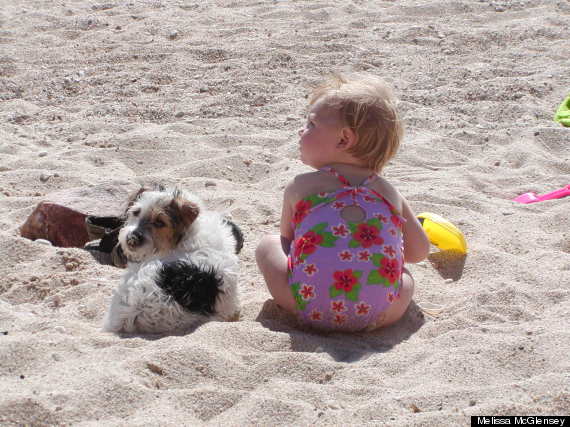 Here is Boogie the pug being the life of the pool party in Staten Island.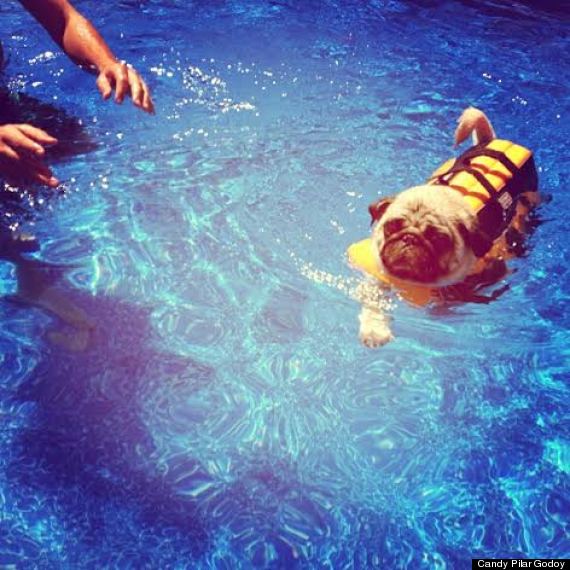 When Betta the Shiba Inu goes on vacation to Seabrook Island, S.C., she takes time to contemplate the meaning of life.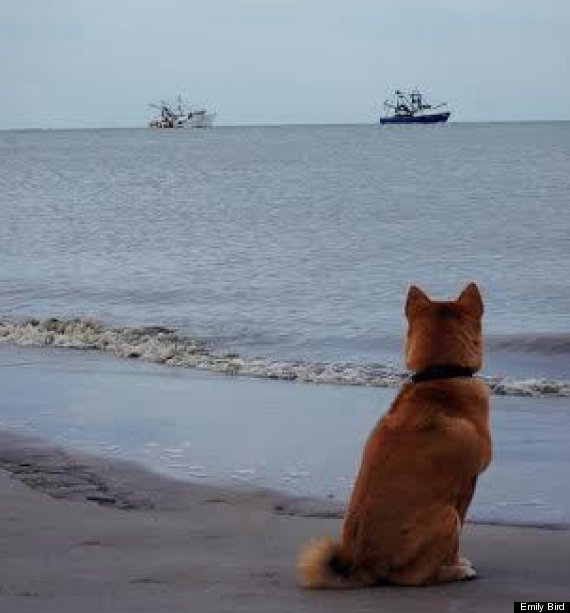 Skipper the Yorkshire Terrier enjoys the light breezes of Texas' Gulf Coast.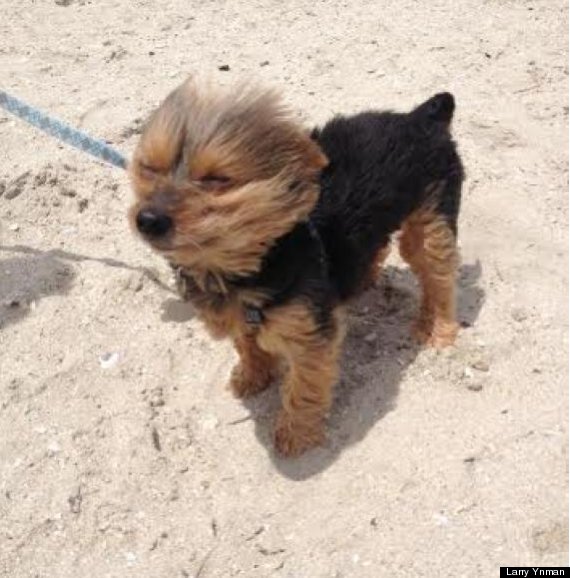 Blue the Great Dane is on a booze cruise across Lake Arrowhead in California.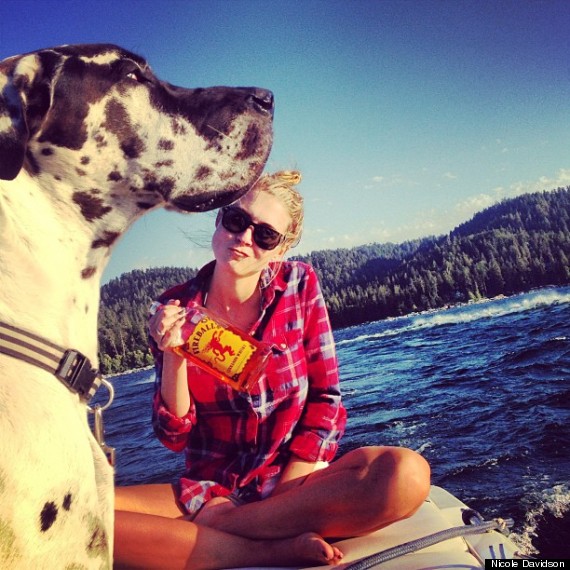 Tucker the Golden Retriever starts the day in Mexico with a frozen margarita. It's 5 o'clock somewhere, right, Tucker?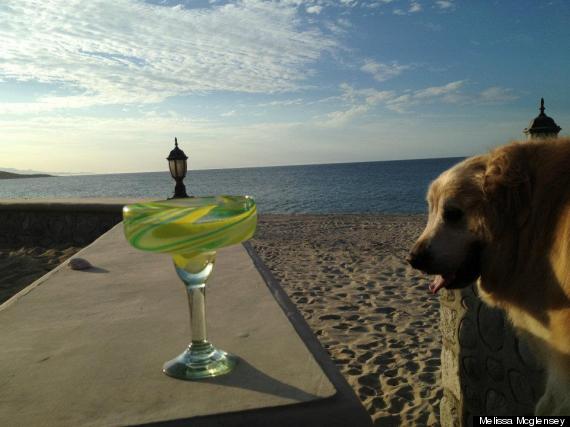 Haley the Dalmatian-Golden Retriever-American Water Spaniel mix got lei-ed several times in Hawaii.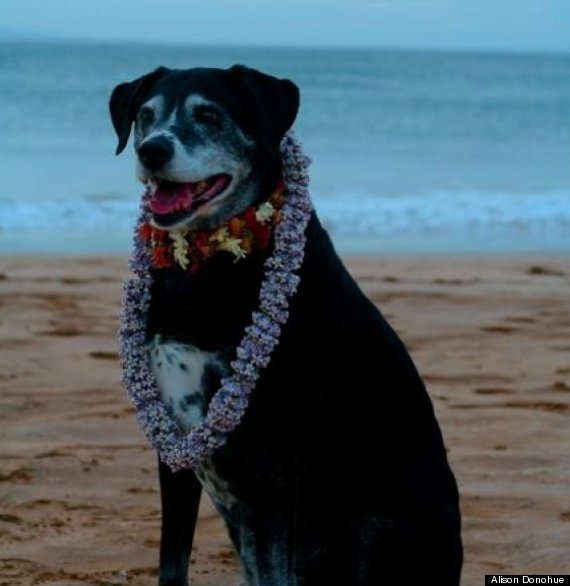 Winter's almost over. Hang in there, everyone!
Lea Michele Stuns In Black And White Mini Dress (Sun, 09 Mar 2014 09:47:57 -0400)
Lea Michele looked fantastic in a black and white mini dress while signing copies of "Louder" at The Grove in Los Angeles on Saturday, March 8. The "Glee" actress has been candid about the tortured process behind the album, which deals with the loss of her late boyfriend Cory Monteith.

"Listening to it, it's therapeutic and difficult," she said, "It will always represent the most devastating thing that's every happened to me in my whole life. But at the same time, music is therapy. It's been therapy for me in the entire grieving process and in my entire life."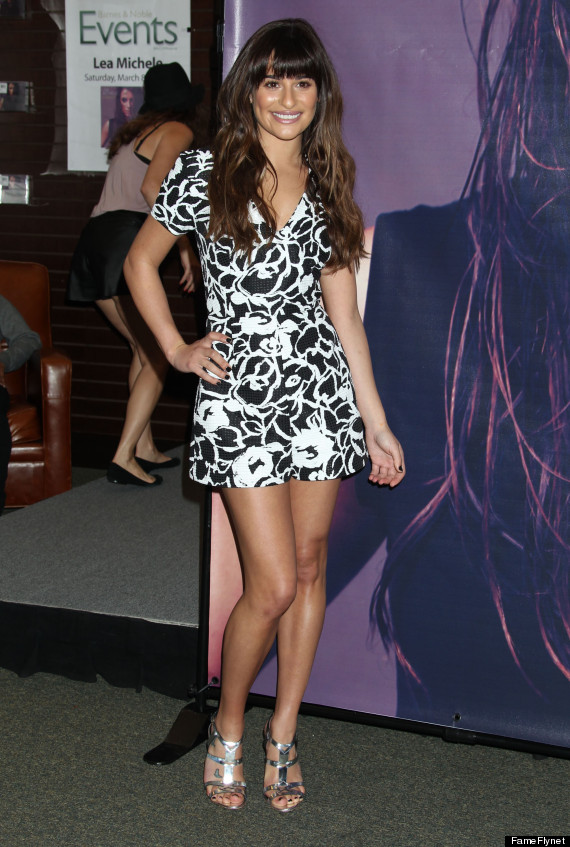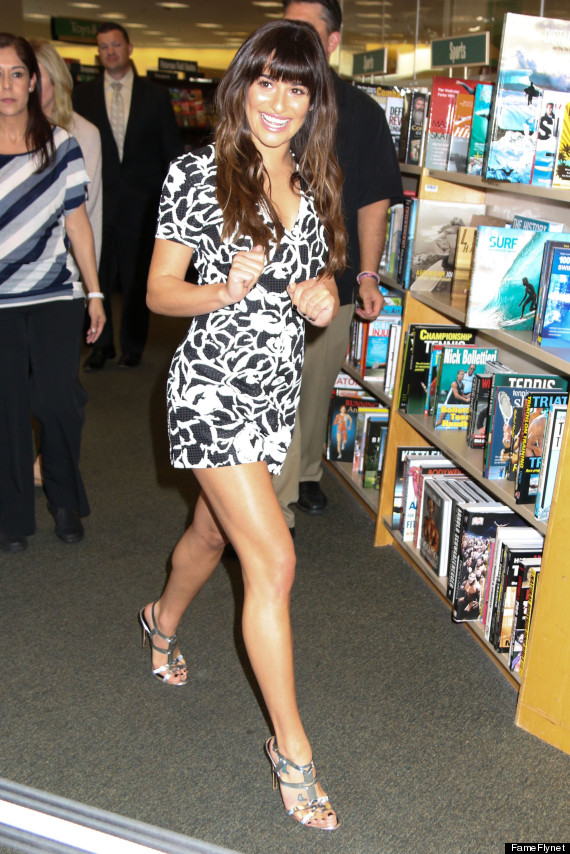 On Her 55th Birthday, Barbie Is #Unapologetic (Sun, 09 Mar 2014 08:20:15 -0400)
Happy Birthday, Barbie! The world's most famous doll turns 55 today and she's looking fab, without even the tiniest hint of plastic surgery! (We couldn't help ourselves.)

She's really come into her own now that she's well into her fifties and boy, is she aging gracefully or what? Wearing a slightly updated version of the swimsuit she first wore at her world debut in 1959's New York Toy Fair, Barbie is modeling alongside the likes of supermodels Lily Aldrin and Chrissy Teigen in Sports Illustrated's 50th Anniversary Swimsuit Issue. We wonder how she keeps her figure?

Her appearance has caused a bit of a stir from bloggers and parents who are worried about the message Barbie sends to young girls about body image. Barbie herself had to put forth a statement about her daring decision to become a Sports Illustrated covergirl, with the hashtag, "#unapologetic."


Every year Sports Illustrated's Swimsuit drums up conversation and controversy...In 2014, does any women in the issue seriously need permission to appear there?...The word "model like the word "Barbie," is often dismissed as a poseable plaything with nothing to say. And yet those featured are women who have broken barriers. established empires, built brands, branched out...Today, truly anything is possible for a girl...Pink isn't the problem. "Barbie" dolls aren't the problems. Models choosing to pose in a bikini aren't a problem. The assumption that women of any age should only be part of who they are in order to succeed is the problem.
Whether you love her or hate her, the iconic doll has certainly earned her place in history. Here are some things that will probably surprise you about the 55-year-old and change the way you see her:
1) She's got something in common with Hillary Clinton.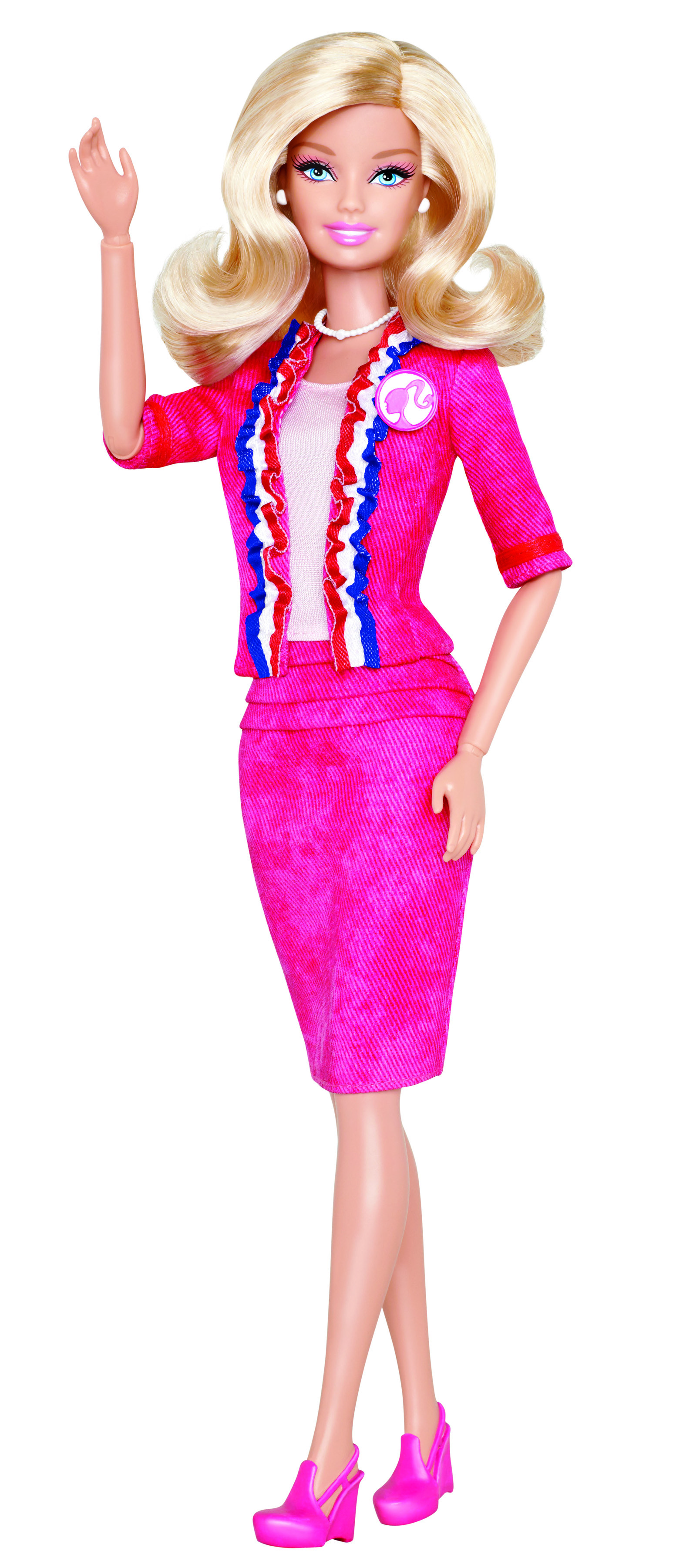 Drive. Check. Leadership. Check. Presidential dreams? Check. Barbie has run for president a total of six times! She first ran in the early 90s and hasn't given up since. Talk about persistence.

2) We're not really sure what her real hair color is, nowadays.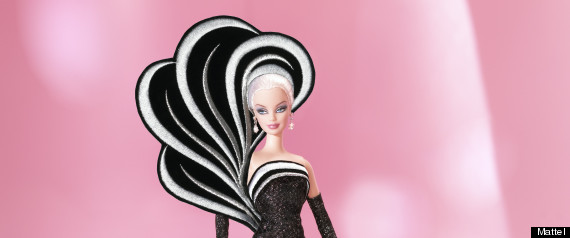 The style chameleon has had at least 50 different hair colors in her lifetime, from her signature platinum blonde, to red, brown, to yes, it would appear, white. Silver power!

3) She's still got it.

More than half a century after her creation, Barbie is still an incredibly popular toy across the globe. In 1959, 300,000 dolls were sold. Now in 2014, a Barbie doll is purchased every three seconds somewhere in the 150 countries where they are sold.

4) She likes younger men.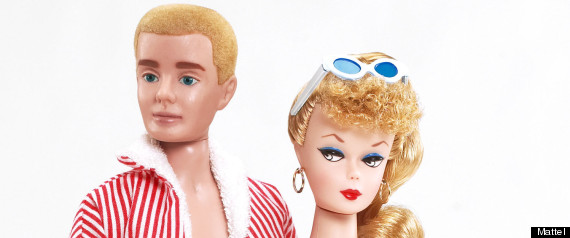 Barbie was created March 9, 1959. Her beau, Ken, wasn't born for another two years and two days to be exact. We'd like to think she'd be a cougar.

5) Her real name is...

In true 1950s style, Barbie's real name is Barbara Millicent Roberts. She was named after founder Ruth Handler's daughter. It was one of the most popular baby names of the 1950s.

6) She was made to promote girl power.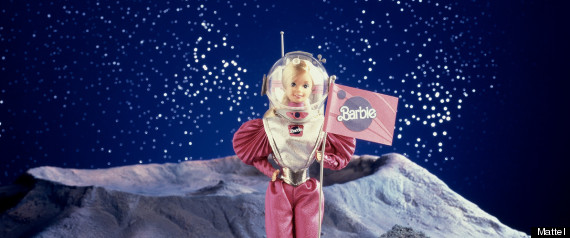 "My whole philosophy of Barbie was that through the doll, the little girl could be anything she wanted to be. Barbie always represented the fact that a woman has choices," creator Ruth Handler said.

Today, Barbie continues to preach girl power, trying to show girls they can be whatever they dream of becoming. In just 55 years, she's managed to have a whopping 150 careers. "Isn't it time we teach girls to celebrate who they are? Isn't there room for capable and captivating? It's time to stop boxing in potential. Be free to launch a career in a swimsuit, lead a company while gorgeous, or wear pink to an interview at MIT. The reality of today is that girls can go anywhere and be anything," Barbie said in a release.

7) She's a thoroughly modern doll.



She's tweeting up a storm and is also active on Facebook with the most followers of any doll. Ha. Take that American Girl!

8) She's the same age as...

If Barbie were a real-life person, she'd be the same age as other celebs born in 1959, like Emma Thompson, Marie Osmond, and Sarah Ferguson, the Duchess of York. Wow.

9) Like any baby boomer, she's witnessed plenty of historic moments and changes in the modern era.

Barbie's life can only be described as colorful. She came into existence around the era of old-school glamour, became an astronaut during the space race, discoed her way through the 1970s, broke the "plastic ceiling" as a woman in business in the 1980s, entered politics in the 1990s, and even survived a high-profile breakup in 2004. She's gone from just a pretty face to becoming an athlete, teacher, vet, and even a Naval officer. She really has proven she won't be confined by a box.

Happy Birthday, Barbie!



Floral Sneaker Trend Has Us Running From Winter (Sun, 09 Mar 2014 08:17:04 -0400)

Very, very, verrrrry slowly, winter is coming to an end (well, at least it's supposed to...) and, apparently, sneaker designers are already running to a flowery, tropical paradise.

Earlier this year, SneakerNews.com proclaimed "floral" as the new "camo" -- naming it the number four sneaker trend to look out for in 2014 behind the debut of the Air Jordan 29, Lebron's "Championship Pack," and Nike's "un-retroed Posite" models. It's safe to say they were spot on.

Possibly following the lead of the men's spring runway trends, new shoe lines have emerged sporting colorful floral and fauna. While Nike leads the pack, featuring everything from surfboards to neon hibiscus, everyone else seems to be in on the trend, too. Converse even has a shoe named "Tropics."

Got a sunny spring break planned? Get a running start with these beach-worthy kicks.

Nike KD VI "Floral." $130, Nike.com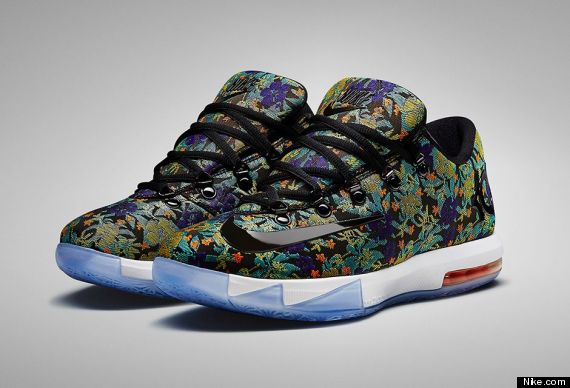 Nike The Kobe Prelude VI. Nike.com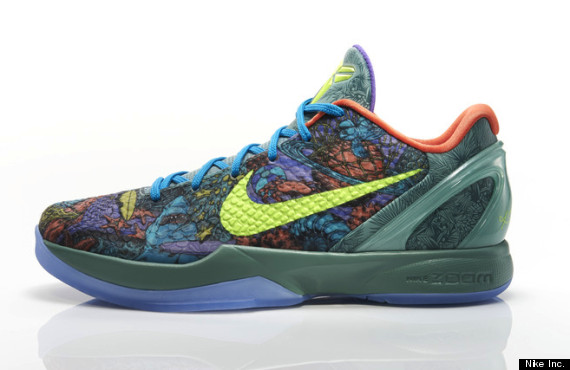 Vans "Floral." $55, Shop.Vans.com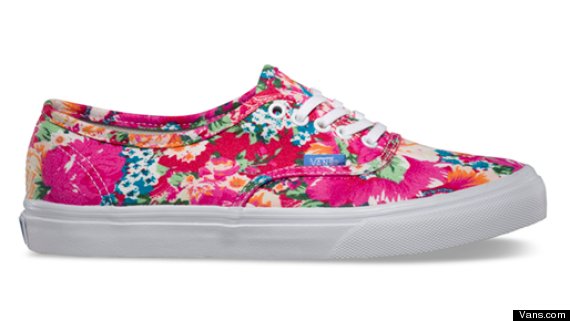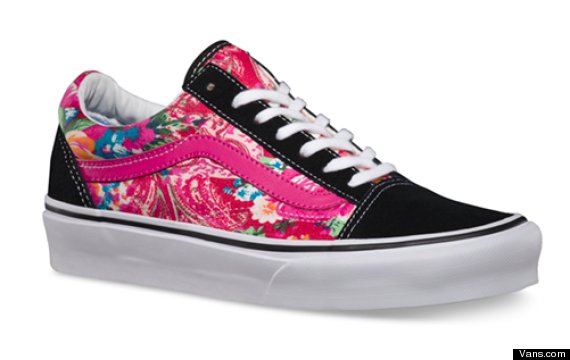 Nike KD VI "Aunt Pearl" Collection. Store.Nike.com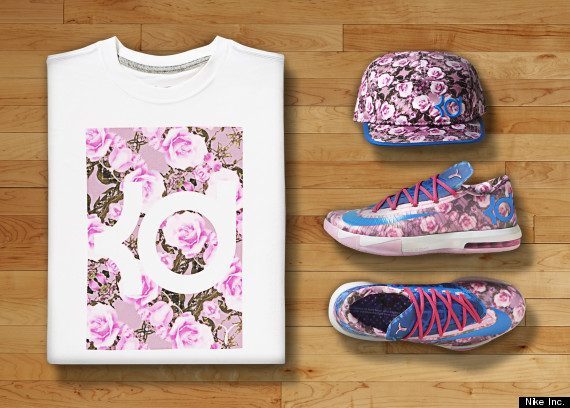 Nike Zoom Speed Trainer LE. $95, Store.Nike.com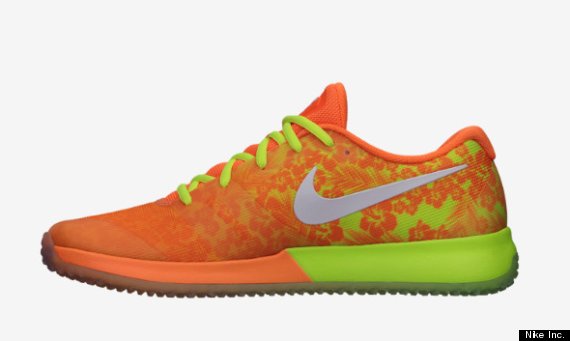 TH Derby 2 LX, Taka Hayashi x Vans Vault Spring 2014. Vault.Vans.com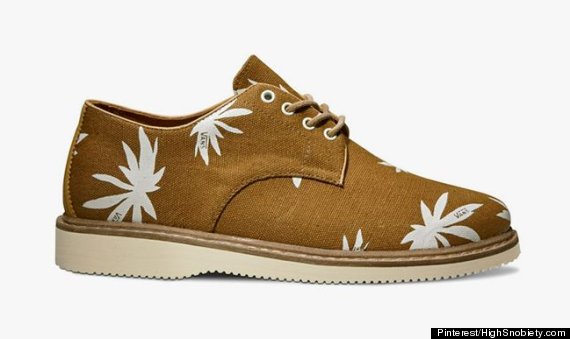 Converse Japan Skidgrip "Tropics." Hypebeast.com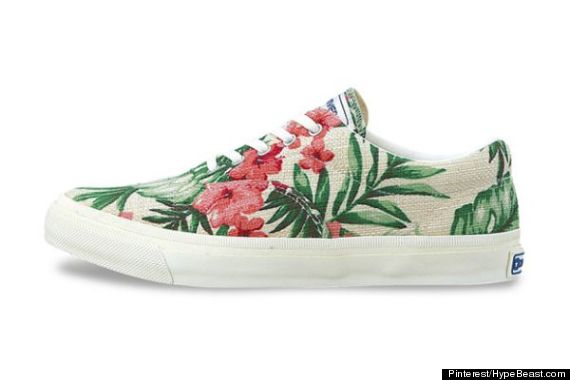 This Skincare Regimen Is The Secret To A Perfect Complexion (Sun, 09 Mar 2014 08:08:18 -0400)
Clogged pores, dull skin tone, fine lines that don't seem to disappear -- we've all been lead to believe there's a a miracle product out there to give you the best skin of your life, no matter you're up against. Is there really a plant extract from some exotic locale that can make your skin younger overnight? Isn't there one product with one miraculous ingredient that does it all -- lifts, firms, protects, lightens, hydrates, and exfoliates? Alas, skin care is never as simple as one ingredient or one do-it-all product. And, believing otherwise will end up hurting your skin more.
Stars With Razor-Sharp Haircuts Top This Week's Best & Worst Beauty List (PHOTOS) (Sun, 09 Mar 2014 07:55:24 -0400)
Not only can the perfect haircut make an entire outfit, but it has the ability to make you feel great about yourself. And trust us, it shows. Just look at the stars who topped this week's best beauty list.

Rihanna continued to rock her blunt bob during Paris Fashion Week, and Jessie J turned heads (but in a good way) while walking around Soho with her piecey pixie. Meanwhile, we're falling more and more in love with Jennifer Hudson's short hair.

Check out these razor-sharp haircuts below (plus more standout hair and makeup).

BEST: Rihanna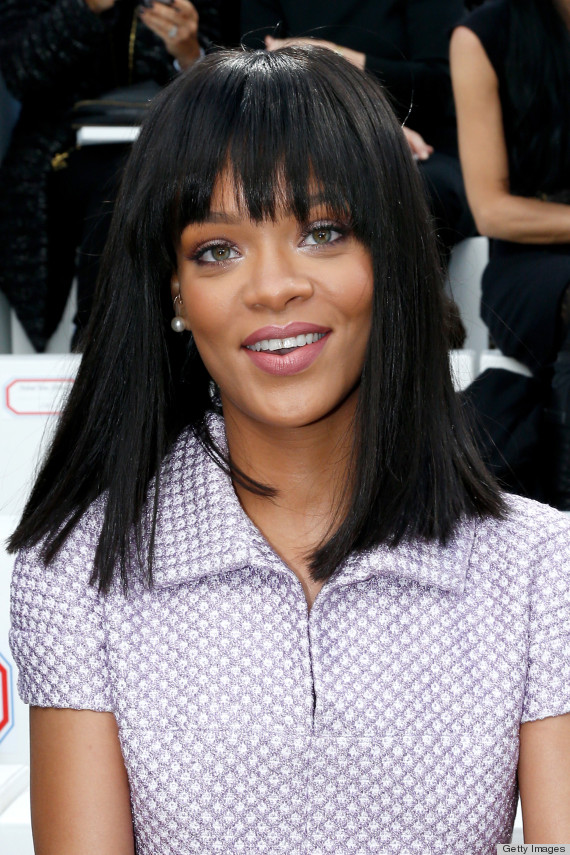 Going for a more ladylike look, Riri's pastel eye makeup brings out her beautiful hazel-green eyes and the mauve lip color accentuates her full lips. However, her blunt bob adds a little edge.

BEST: Jessie J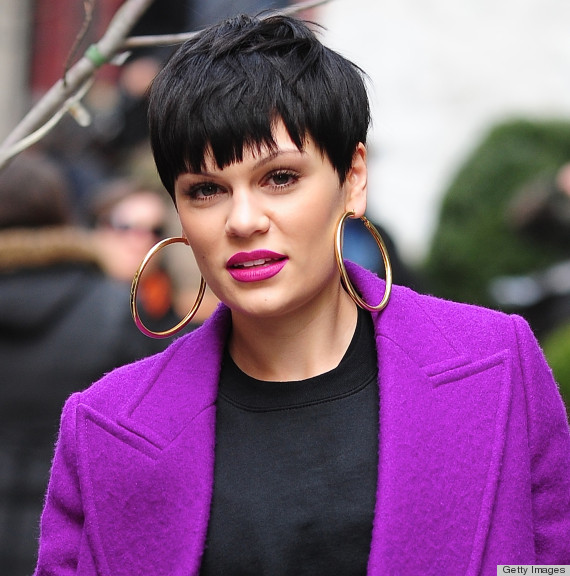 Could Jessie J get any cooler? Not with this tousled pixie hairdo, soft smokey eye, bright purple lipstick and amazing gold hoop earrings. Take note, ladies. THIS is how you grow out a short cut.

BEST: Jennifer Hudson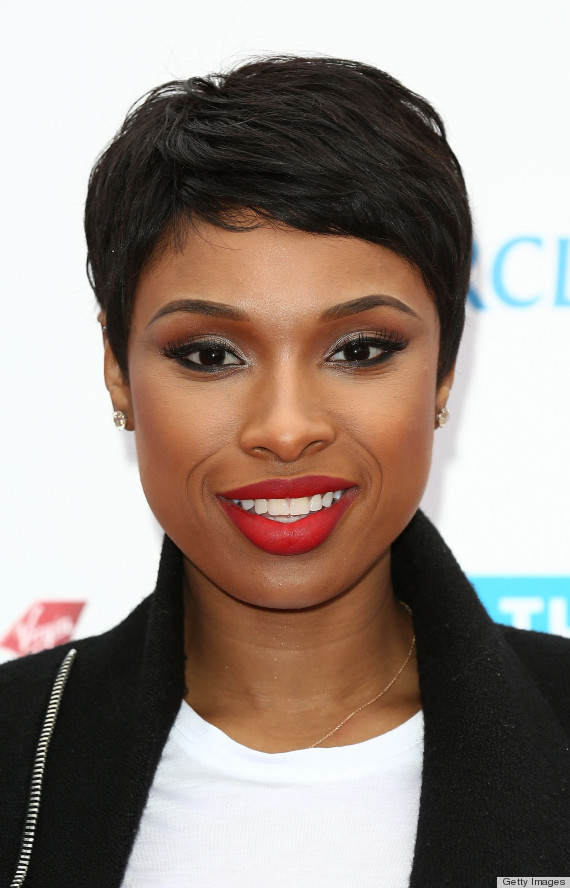 J.Hud looks smokin' hot with her textured crop, sable eyeshadow and matte red lips. And, of course, we have to give it up for her lit-from-within glow (thanks to some strategically applied highlighter).

BEST: Kim Kardashian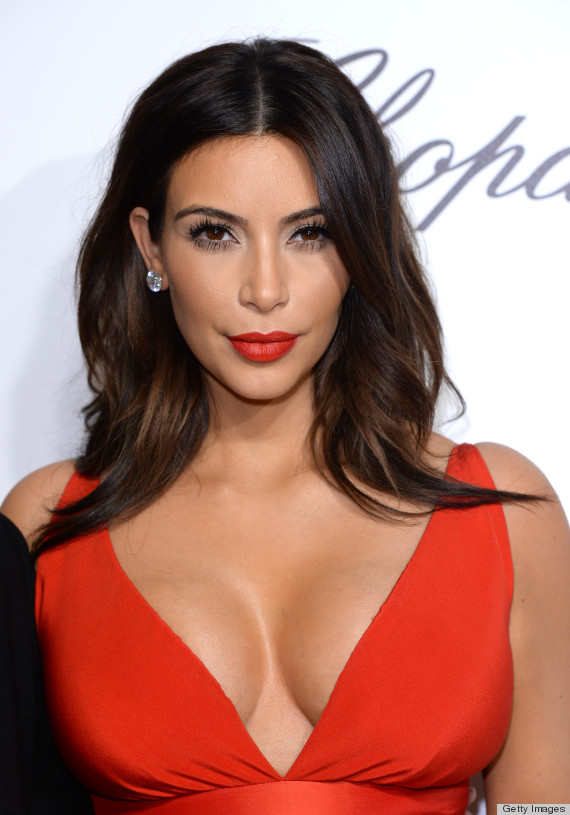 Kim is sporting what we'd like to refer to as the celebrity version of the 5-Minute Face. It's all about her dark brows, lush lashes and bright red lipstick.

BEST: Jessica Alba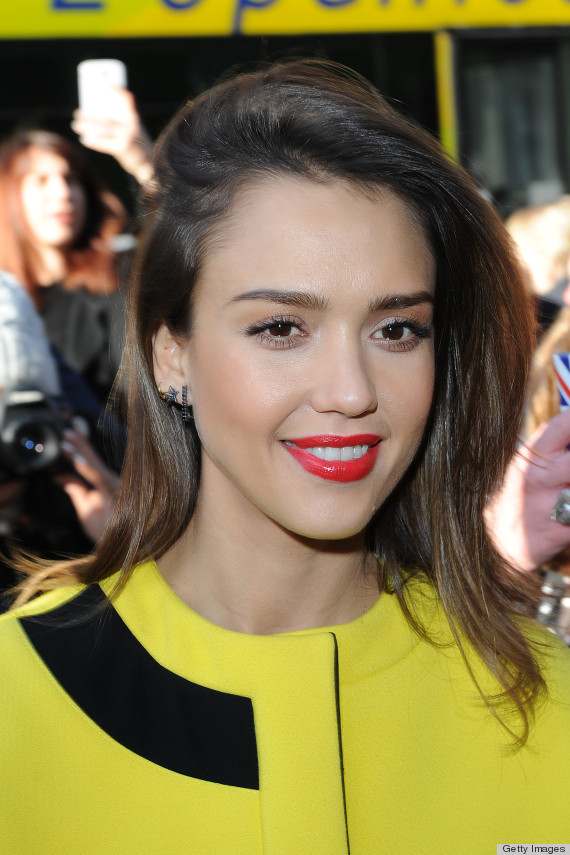 Jessica fit right in with all the Parisian women during Fashion Week with her effortless hair, groomed eyebrows and that candy apple red lip color that stands out against her yellow overcoat.

WORST: Lea Michele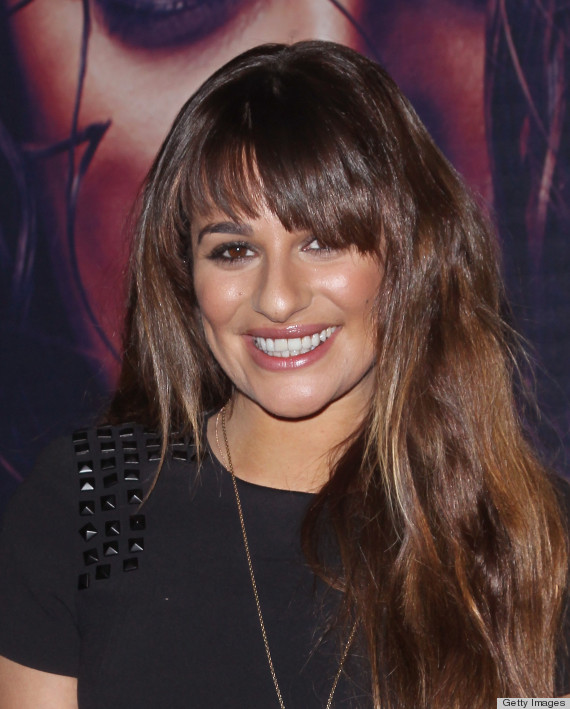 Lea is such a lovely girl, but we hate to see her hide that natural beauty with this unkempt hairstyle and iridescent lip gloss.

WORST: Sarah Jessica Parker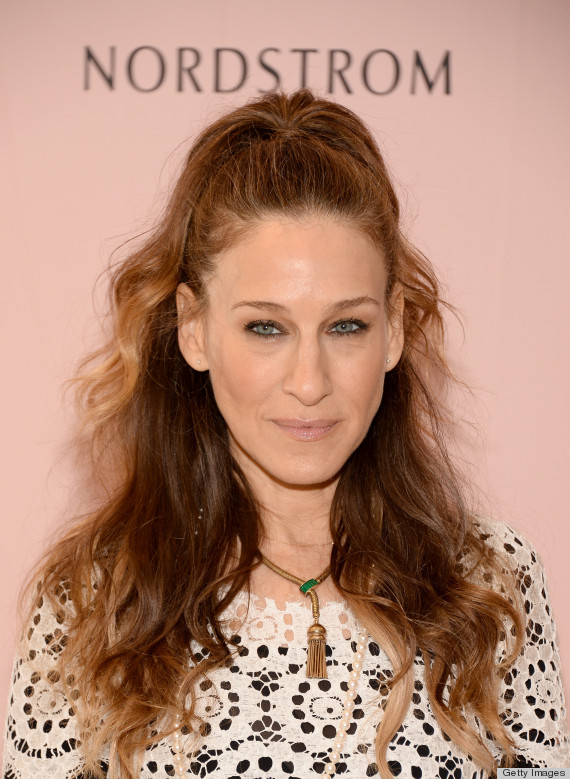 SJP appears as though she's extremely exhausted from making the promo rounds for her new shoe line. And this sloppy half-up, half-down hairdo and barely-there makeup doesn't do her any favors.

WORST: Tia Mowry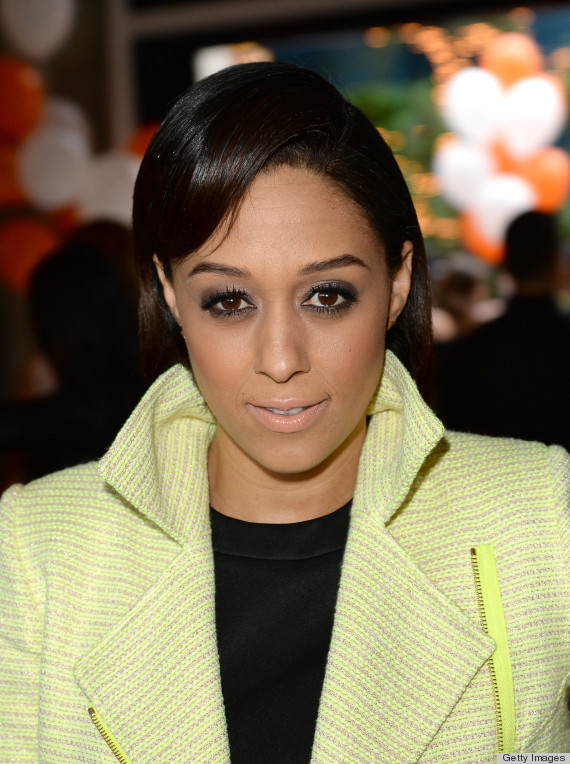 Tia's makeup artist forgot a very important beauty rule: blend, blend and blend. The actress' uneven smokey eye makeup and misshaped brows are all we keep staring at.

WORST: Vanessa Paradis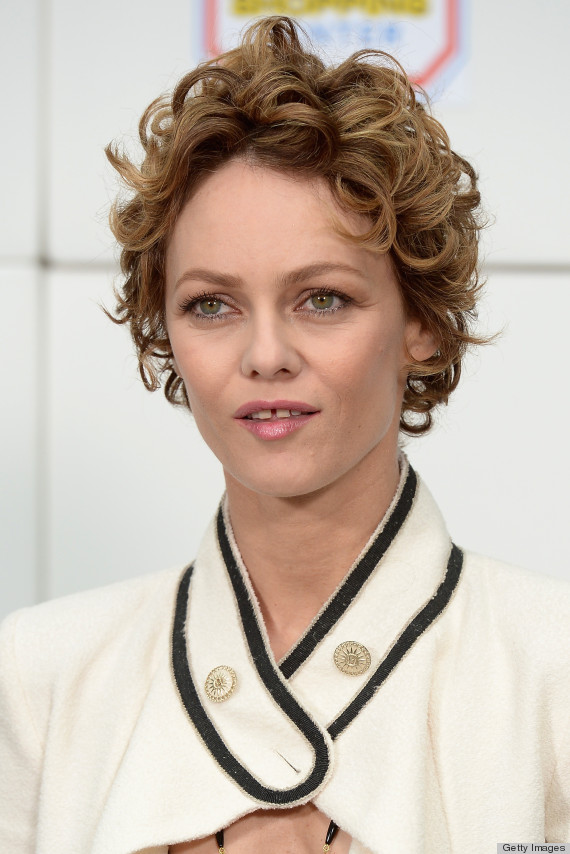 Paradis is obviously in that awkward-growing-out-haircut phase. Her tightly-curled ringlets make her look much older.

WORST: Debby Ryan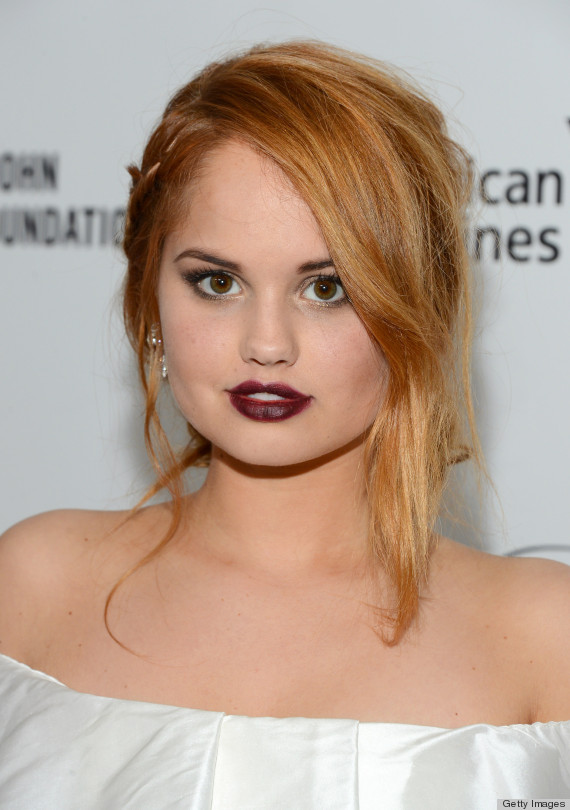 Between the faded orange hair, olive green eyeshadow and worn-off burgundy lip color, Debby doesn't look her best.
Paris Fashion Week Brought Out The Best Accessories Of The Week (Sun, 09 Mar 2014 07:49:51 -0400)
Sadly, Fashion Month has come to end, but it sure did go out with a bang in Paris. Though most people were eying the runway looks, we couldn't stop staring at the street style.

Specifically, the accessories. Between fuzzy clutches, patent leather sandals and mirrored sunnies, the fashion crowd sure does know how to put together an outfit. Check out our favorite accessories from the last Fashion Week of the season.

Leandra Medine's gladiator sandals



Okay, we know spring is really far off, but the minute it is above freezing, we're putting on gladiator sandals.

Elle Fanning's purse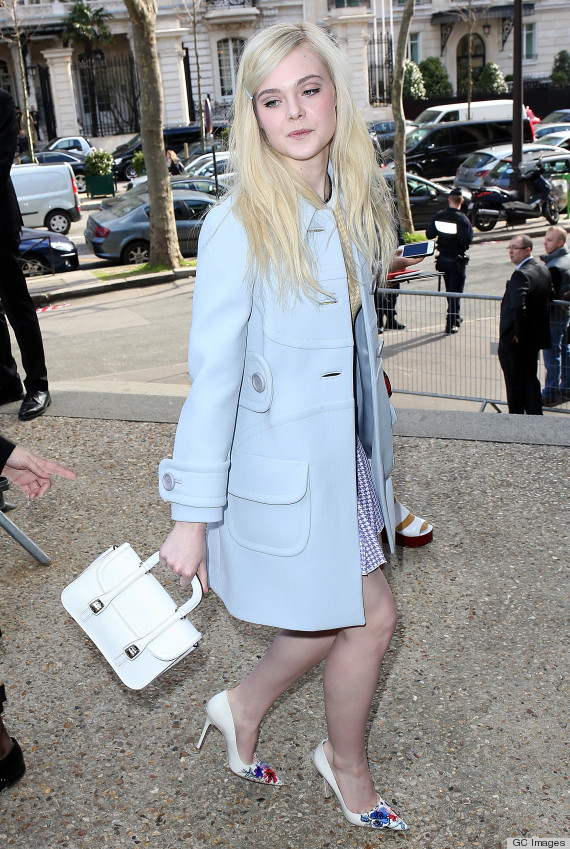 This little white structured purse adds the perfect touch to her ladylike coat and floral pumps.

Anna Dello Russo's Prada headband



If anyone can pull off this headband, it's Anna Dello Russo.

Giovanna Battaglia's sunglasses



Battaglia's mirrored sunnies really toughen up her otherwise feminine ensemble.

Julie Pailhas' clutch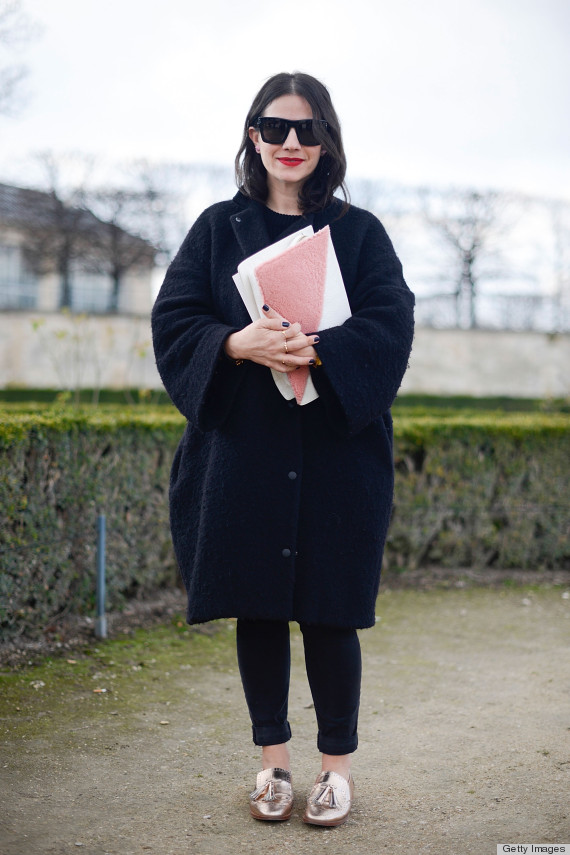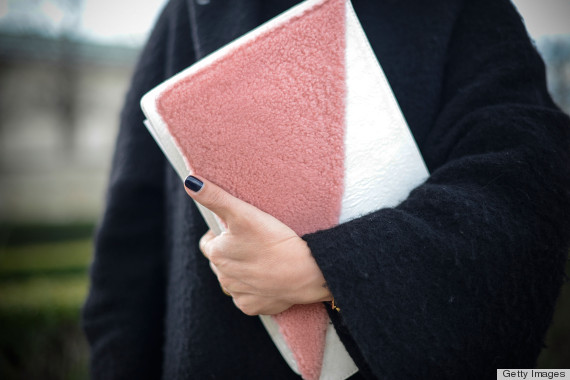 Furry accessories were one of the biggest trends at Paris Fashion Week, so it's no surprise that the Grazia France editor is already rocking one.

Maiko Shibata's sandals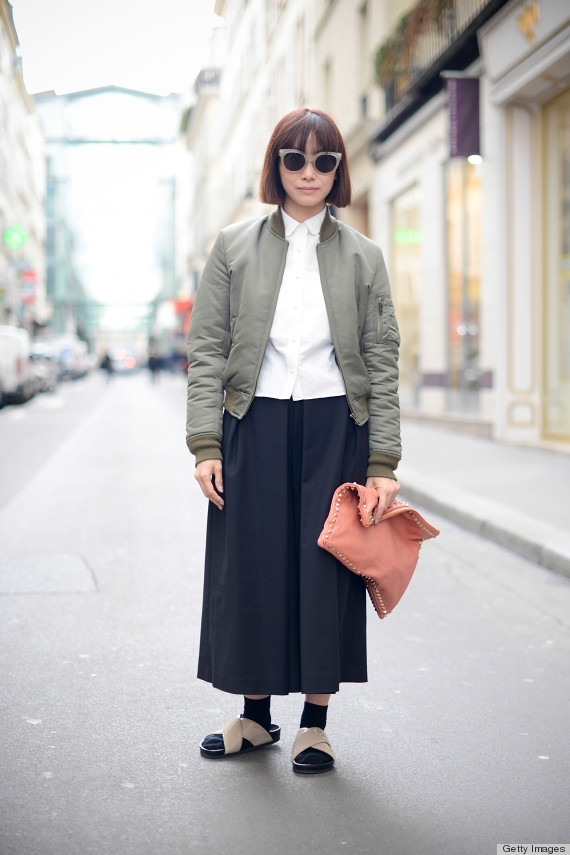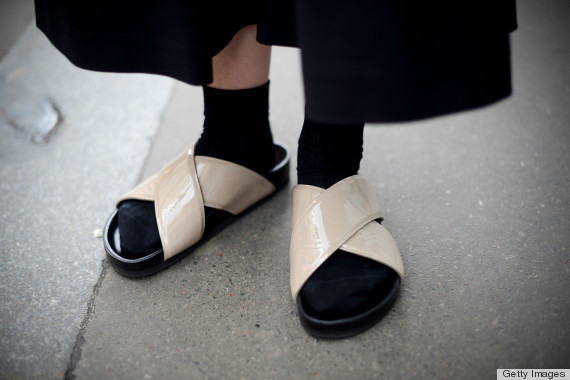 We want them, we need them, oh baby.

Krystal Gao's earrings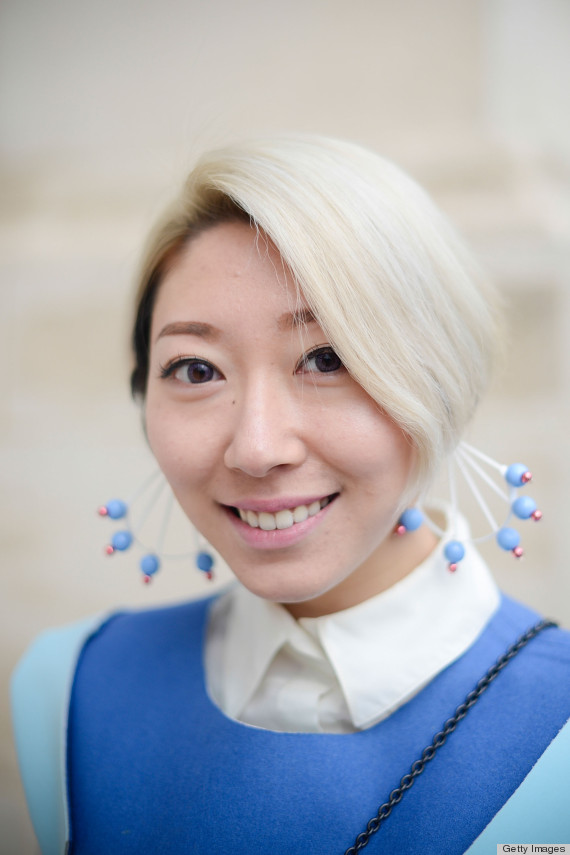 These statement earrings are as unusual as they are interesting.

Yasmin Sewell's choker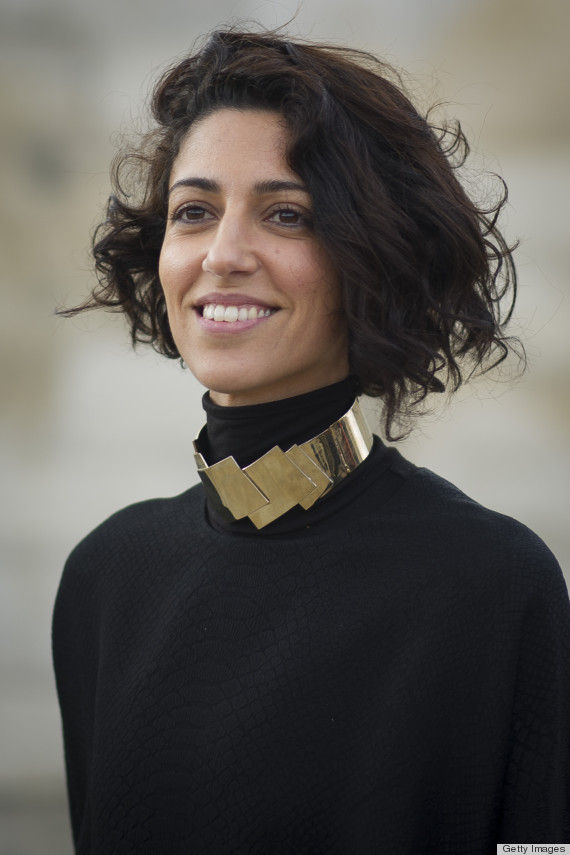 A choker over a turtleneck? Genius.
It's Official, Lauren Conrad Has The Best Instagram Account Ever (Sun, 09 Mar 2014 07:40:39 -0400)
If we could have Lauren Conrad's life, that would be ideal. Well, at least according to her Instagram ... it looks so picture-perfect! (Pun intended.)

We were lurking on Instagram for some spring inspiration this week, then we came across Lauren's account and could not stop scrolling. From her stacked gold rings and her engagement pictures, we were obsessing over all things LC. Not to mention, her doggies, who she occasionally dresses up. With her high-waisted skirts and adorable ceramic cereal bowls, it would appear that Lauren lives a true Pinterest life.

So. Jealous.
























12 Ways To Add Irish Flair To Your Wedding (Sun, 09 Mar 2014 01:51:48 -0500)
By Kristen Klein for Bridal Guide

In honor of St. Patrick's Day on March 17, here are some of our favorite ways to honor your Irish heritage on your wedding day.

Claddagh Ring
The claddagh ring is one of the most well-known Irish wedding traditions. Typically passed down from mother to daughter or grandmother to granddaughter, the ring represents love, friendship, and loyalty. Single ladies wear the ring on their right hand with the point of the heart facing the fingertip. When in a relationship, the ring is flipped around so that the point faces the wrist, symbolizing that her heart has been captured. And when the woman becomes engaged, the ring is moved over to her left hand, with the point of the heart facing the fingertips. The ring is flipped around at the wedding.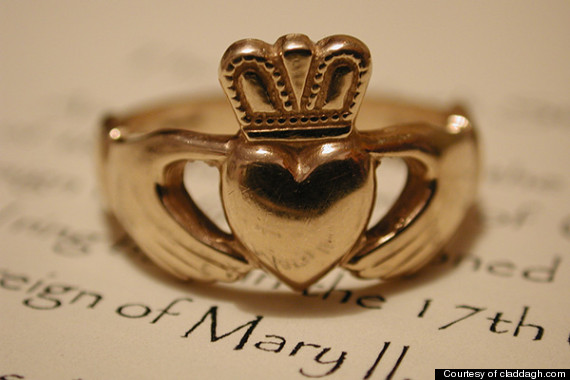 Already have an engagement ring? Incorporate the claddagh in your invitations.

Choose Your Date Wisely
In ancient times, Irish couples were cautioned against marrying between May and August — the busiest time in Irish life. As the saying goes:

"Marry when the year is new, always loving, kind, and true.
When February birds do mate, you may wed, nor dread your fate.
If you wed when March winds blow, joy and sorrow both you'll know.
Marry in April when you can, joy for maiden and for man.
Marry in the month of May, you will surely rue the day.
Marry when June roses blow, over land and sea you'll go.
They who in July do wed, must labor always for their bread.
Whoever wed in August be, many a change are sure to see.
Marry in September's shine, your living will be rich and fine.
If in October you do marry, love will come but riches tarry.
If you wed in bleak November, only joy will come, remember.
When December's rain fall fast, marry and true love will last."

Handfasting
In this ancient Celtic tradition, the hands of the bride and groom are literally tied together to symbolize the joining of husband and wife. It's the origin of the phrase "tying the knot." See more meaningful touches for your wedding ceremony.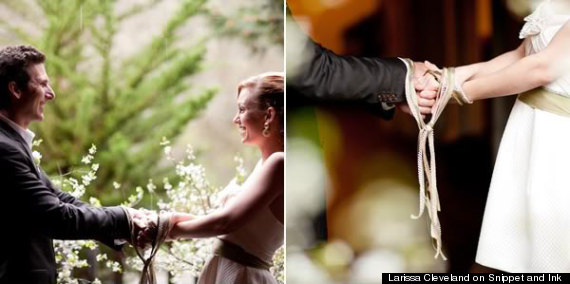 Food & Drink
During your cocktail hour, add a corned beef carving station. Start off dinner with a potato soup. Be sure to stock the bar with plenty of Guinness, Bailey's Irish Cream, and Jameson, and display an appropriate Irish proverb. My favorite: "An Irishman is never drunk as long as he can hold onto one blade of grass and not fall off the face of the earth." Sláinte!

Carry a Horseshoe
Add some good luck to your wedding day with a horseshoe. Make sure you keep the horseshoe upright, resembling a "U" — otherwise, legend says the luck will run out! Incorporate a horseshoe in your bouquet, wear a horseshoe necklace, or sew a small porcelain version inside your gown.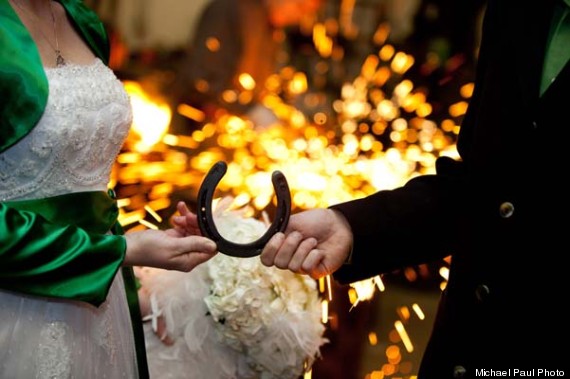 Entertainment
Have a harpist play traditional Irish music before your ceremony — the harp was the national emblem of Ireland from the early times to the end of the 19th century. Or make a bold statement by having bagpipes as you exit the ceremony or during the cocktail hour.

Flowers
Many Irish brides traditionally carried wildflowers and/or wore a wildflower wreath in lieu of a veil. Add a sprig of English lavender; it symbolizes love and devotion. And herbs stand for the bride's fidelity to her new husband. Another one of the most popular wedding flowers in Ireland is the Bells of Ireland. Get more décor ideas from this stunning St. Patrick's Day wedding inspiration shoot.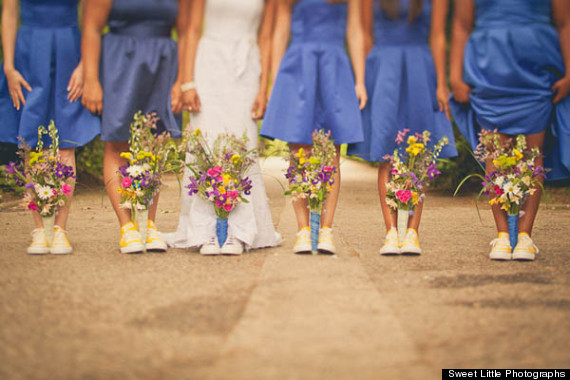 Irish Blessings
Kick off the evening by having the father of the bride offer an Irish blessing:

May your mornings bring joy and your evenings bring peace.
May your troubles grow few as your blessings increase.
May the saddest day of your future
Be no worse than the happiest day of your past.
May your hands be forever clasped in friendship
And your hearts joined forever in love.
Your lives are very special,
God has touched you in many ways.
May his blessings rest upon you
And fill all your coming days.

Bells
A traditional wedding gift for Irish couples, the chime of the bell is said to keep evil spirits away. Ring a bell together after reciting your vows. As you venture into married life, keep your wedding bells in a safe place at home; if you argue, ring the bell and it'll remind you of your wedding vows.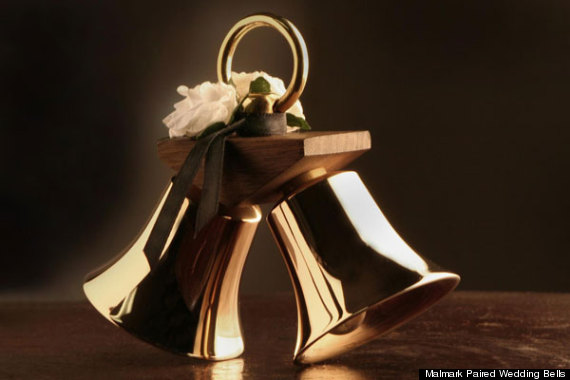 Other ways to include the chime: Hand out bells to your guests and have them ring away as you exit the ceremony or reception. Use mini bells as place card holders, or use modified bells as candleholders or vases.

Your Look
Though green is the color most commonly associated with Ireland, it's actually blue that's said to bring good luck to the bride on her wedding day. Check out 75+ ideas for a blue wedding color palette. Many Irish grooms opt to wear kilts.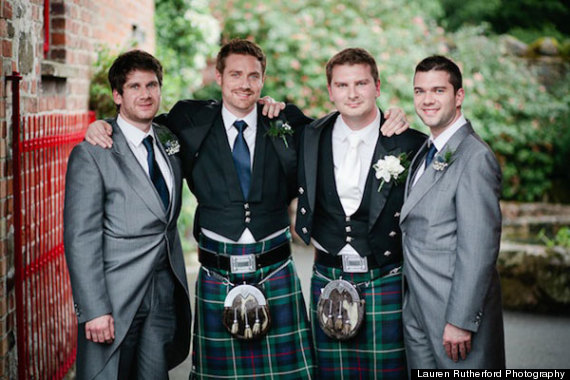 Brides can incorporate a braid in their hair; it's an ancient Irish symbol of power and luck.

Wedding Cake
The Irish wedding cake is a hearty fruitcake made with honey and soaked in an Irish whiskey, then frosted with a sweet white glaze. Top the cake with shamrocks or four-leaf clovers for good luck.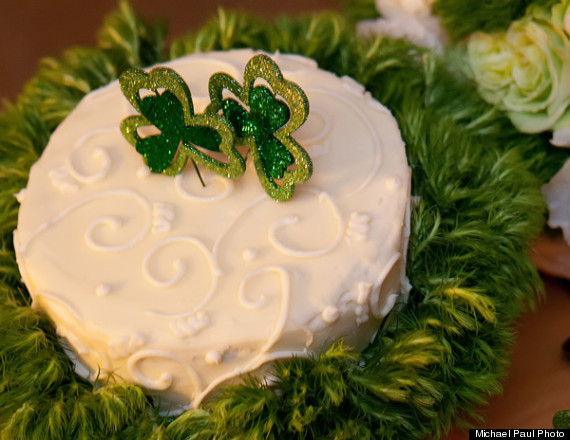 Honeymoon
What better place to honeymoon than in a traditional Irish castleIn Gaelic, "honeymoon" is "mi na meala," meaning "the month of honey." It was customary for the newlyweds to spend a month alone together drinking mead, a wine made of fermented honey. The sweet wine is said to boost virility and fertility — babies born nine months after the wedding were attributed to the mead!

Tell us: Will you be incorporating any Irish traditions in your wedding?

More from Bridal Guide:
12 Etiquette Mistakes You Didn't Know You Were Making
Avoid the Seven Deadly Bridal Sins
Most Creative Themed Engagement Photos
The Hottest Wedding Trends for 2014
The Truth About Wedding-Night Sex

Keep in touch! Check out HuffPost Weddings on Facebook, Twitter and Pinterest.

Chrissy Teigen Talks Babies With John Legend: 'I Would Love To Have Four' (Sat, 08 Mar 2014 13:26:43 -0500)
Chrissy Teigen -- model, Twitter aficionado and wife of John Legend -- opened up to Life & Style about what the future holds for her photogenic family.

The magazine caught up with Teigen at the London Fog Designer's Collection event in New York on March 4 and asked her, point blank, if kids are something she'd like to have.

"Oh, yeah. I'm very open about that," Teigen, 28, replied. "John is going to be a wonderful father. He's such a wonderful uncle. He has lots of nieces and nephews and he's so great with them."

Life & Style then asked Teigen when, exactly, we can expect the joyous Twitter announcement. "If it happened two years ago, I would have wanted them two years ago," she said. "But now looking back I'm like, whoa, thank goodness because this would be exhausting now. But I want a bunch, so if it happens it happens. I'm ready ... I've been ready and if there's anyone in the world who deserves to be a father, it's him."

As for her number, Teigen divulged: "Everyone says that once you have one, I'll change my mind, but I would love to have four. I come from a very small family. I think I'm the last one with this name, so I would love to have four, but we'll see after one. One might kill me."

Oh, we simply cannot wait for those baby pics on Instagram.

This isn't the first time Teigen has been candid about her desire for a family. In November of last year, Teigen told People magazine she's "definitely antsy" about having kids with her new husband. "I can't wait to be the parent that I always make fun of!" she said.

Last month, Teigen told ABC News: "We definitely have plans for kids. ... I want a ton, he wants a ton, so I guess it's time to start."

For more with Teigen, including her Oscar-night Twitter gaffe, head over to Life & Style.
The Top 10 Mistakes Newlyweds Make After The Big Day (Sat, 08 Mar 2014 12:21:33 -0500)
By Kristen Klein for Bridal Guide

As you settle into married life, there are still a few important wedding-related tasks that you need to keep in mind.

Taking Too Long to Send Your Thank-You Notes
You may have heard that you have a year to write these. But the truth is, you have three months before people start wondering if you're ever going to send them. Immediately after returning from your honeymoon, put yourselves on a manageable schedule. Plan on writing five a day each: You can handle your family and friends, and your spouse can handle his or hers. Divide your mutual friends in half, and you'll bang out all of your thank-yous in no time.

Putting Off Creating Your Wedding Album
As soon as you receive the proofs from your photographer, start selecting your favorite pictures for your album. Have Post-its ready the first time you flip through your photos — mark anything that garners a reaction from either of you. That way, you'll gauge your emotional connections to your photos better than if you spend hours laboring over which of the 20 shots of you with your MOH is best. Plus: If an album was included in your photography package and you need a little extra motivation to get started, check your contract — there's likely a deadline for when you'll need to submit your photo selections.

Waiting to Clean Your Gown
A lot of brides put off this step because they're not sure what they want to do with the gown. But whether you plan on preserving it, selling it, or donating it, the first step is always to get it professionally cleaned. Ideally, you should drop it off the day after your wedding (or ask your MOH to do it for you if you're heading off to your honeymoon right away). The longer you wait, the harder it'll be to remove any stains.

Alienating Your Friends and Family
After the wedding, it's natural to want to spend plenty of time with your new spouse — especially if you've just moved in together for the first time. But be sure to make time for the other important people in your lives as well. Schedule regular nights out with friends, take time to visit your family members, and don't stop going out for happy hour with your coworkers. What you don't want to happen: Your first anniversary rolls around, and you suddenly realize you haven't seen some of your friends since the wedding day.

Skipping Vendor Reviews
As a bride-to-be, you likely depended on online reviews to help you find the best vendors for your wedding. Pay it forward by writing reviews for all of the vendors you used — the good, the bad, and the ugly. Write them while the details are still fresh in your mind.

Passing on Insurance
No, we're not talking about your marriage; we're talking about your rings. Specialty items like engagement and wedding rings usually aren't covered by your basic home owners' or renters' insurance policy; you'll need to take out a rider to be protected. Your insurance company will typically request an appraisal of the jewelry, and the annual cost is about 1 to 2% of the replacement cost (ex. a ring valued at $5,000 would cost $50-100 to insure).

Neglecting Your Workouts
With visions of a white gown and everyone's eyes on you before the wedding, you were likely pretty committed to hitting the gym and making smart food choices. Without that end goal, though, it's far too easy to convince yourself that it's okay to skip a day or two... and before you know it, it's been six months since you've set foot in a gym and you've gained "the newlywed nine." If you're having trouble mustering up the motivation, try turning exercise into a fun activity with your spouse; join an exercise class, take up a new sport, or simply try jogging together.

Not Requesting Copies of Your Marriage Certificate
Your officiant is likely responsible for filing your marriage license after you've said "I do," but you'll still need to contact the Registrar's office to request (and pay for) a copy of your marriage certificate. Not only do you need this as legal proof of your marriage, but it's a good way to verify that your license has, in fact, been filed! Also, consider ordering more than one copy — if you're planning on changing your last name, you're going to need one to bring to social security, the DMV, and many other places, and you may feel more comfortable if you have another copy in safe keeping. Plus, you'll often save money ordering more than one at a time rather than waiting until you need that second copy. For example, in New Jersey, the first copy is $25 (plus $5 processing); but any additional copies ordered at the same time cost only $2.

Saving Everything
You definitely want to keep a few mementos from your big day. But do you really need to keep all 15 of your adorable table number holders and the 27 extra programs your guests left behind? I have at least two boxes full of "wedding stuff" that I've carried through two post-wedding moves, and my parents have at least six cases of mason jars sitting in their basement from my sister's wedding. Save one or two of each item, and donate, sell, or toss the rest. Think about which items you'll actually reuse after the wedding, and be sure to hang onto anything with real sentimental value.

Rushing to "The Next Step"
The post-wedding blues hit so many newlyweds — after spending countless months planning the biggest event of your lives so far, it's hard not having something major to look forward to once it's over. So it's not surprising that many couples get anxious to move on to the next big milestone, like buying a house or having a baby. But try to give yourselves some breathing room before throwing yourselves into another major project. Buying a house a few months after the wedding turned out to be a big mistake for my husband and me — and selling it a year and a half later definitely created a major headache we didn't need.

More from Bridal Guide:
12 Etiquette Mistakes You Didn't Know You Were Making
Avoid the Seven Deadly Bridal Sins
Most Creative Themed Engagement Photos
The Hottest Wedding Trends for 2014
The Truth About Wedding-Night Sex

Keep in touch! Check out HuffPost Weddings on Facebook, Twitter and Pinterest.


Michelle Obama Steps Out In Lighter Locks And A Black Dress In Florida (PHOTOS) (Sat, 08 Mar 2014 11:05:39 -0500)
Just when we were starting to go through Michelle Obama withdrawal, the First Lady stepped out in the Sunshine State looking better than ever.

The Obamas are down in Southern Florida for a little vacation and a little work. President Barack Obama campaigned for better access to higher education at Coral Reef Senior High on Friday and will then spend the rest weekend at a secluded Key Largo resort with his family. Though POTUS was the one giving the speech, FLOTUS showed up her husband in a demure printed dress and a pair of kitten heels -- she always looks so put together.

Though we obviously loved Michelle's understated frock, we also couldn't help but notice her new blonde highlights, which are perfect for spring. Now if only spring would just get here already...

PHOTOS: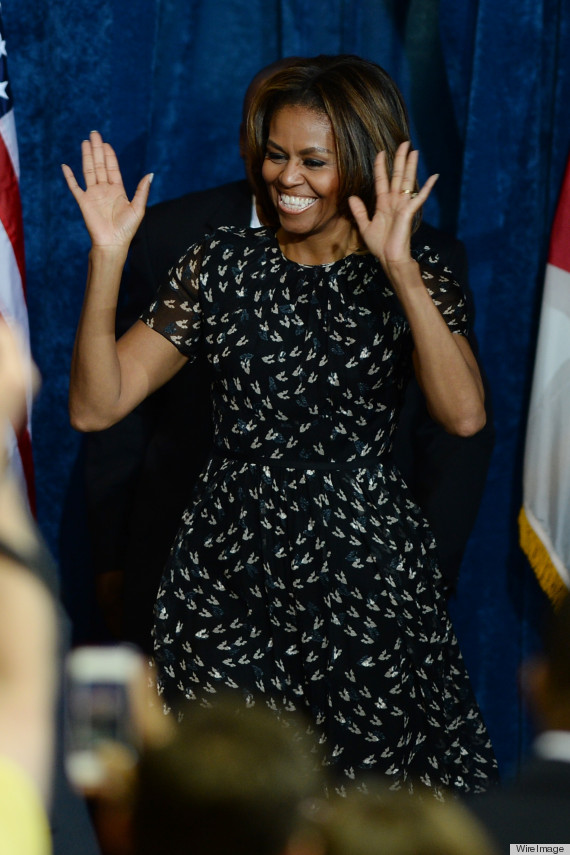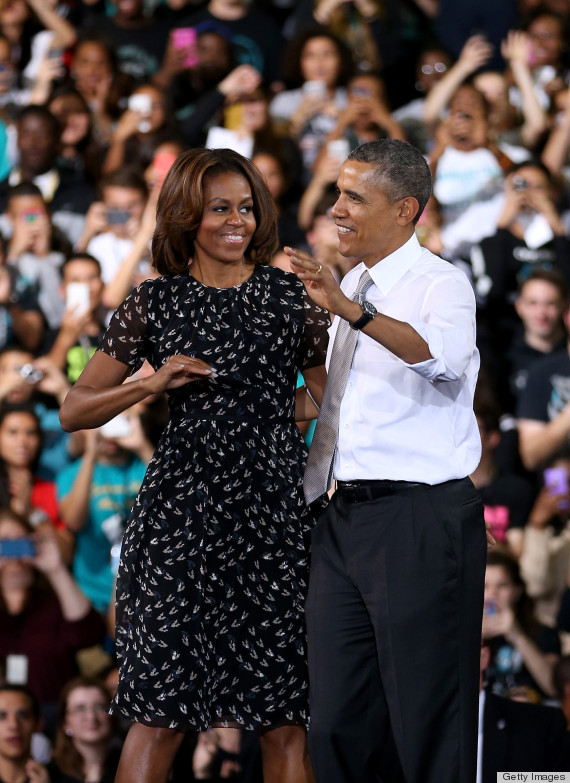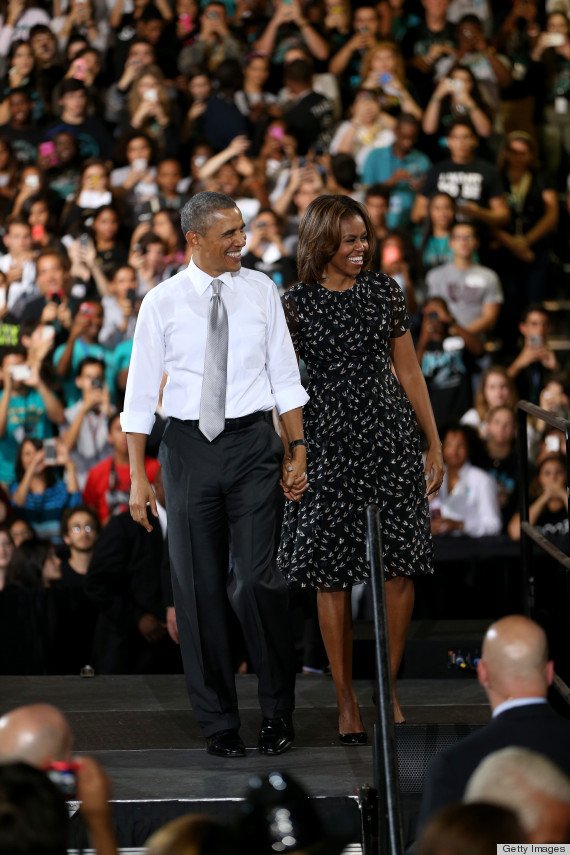 Khloe Kardashian Dons Daisy Dukes, Thigh-High Boots For Rick Ross Concert (Sat, 08 Mar 2014 10:56:10 -0500)
Khloe Kardashian is not going to let $250,000 worth of missing jewels stand in her way of fun. The youngest Kardashian sister took half-sister Kendall and older sister Kourtney's boyfriend, Scott Disick, to a Rick Ross concert Friday, March 7.

The rapper performed a live concert in the courtyard of the Hollywood & Highland Center in Los Angeles.

Khloe enjoyed the warm L.A. weather and rocked a pair of Daisy Dukes and thigh-high boots at the event. She posted a photo to her Instagram account with Ross, writing: "Represent MMG Mastermind!!! @richforever #RevoltTV #Boss #Rozay."



Kendall did the same, writing: "hustlin' @richforever @letthelordbewithyou."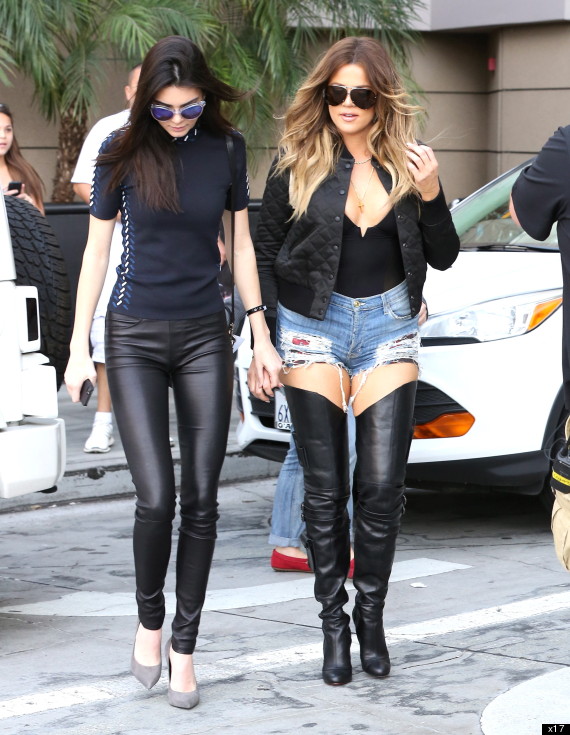 For more celebrity photos, head over to x17online.com.
Matthew McConaughey's 'Dallas Buyers Club' Hat On Auction For $3,000 (Sat, 08 Mar 2014 10:10:24 -0500)
If you missed out on snagging Pharrell Williams' Grammys hat, don't beat yourself up. You can be the proud owner of Matthew McConaughey's "Dallas Buyers Club" cowboy hat, the very movie for which he won the Best Actor Oscar last week. The hat is now being auctioned off for $3,000.

Los Angeles-based auctioneer Nate D. Sanders purchased the hat for $1,291, reports the Daily Mail. On his website, Sanders states:


Prominently featured cowboy hat worn onscreen by Matthew McConaughey in his award-winning role as Ron Woodroof in ''Dallas Buyers Club''. McConaughey signs underneath the brim of the hat in black marker, ''Just Keep Living, Matthew McConaughey''. Resistol brand hat is made in Texas. Size 7 and 3/8 with a 4-inch brim. With a COA [certificate of authenticity] from Universal Pictures. Near fine condition.


You have 19 days to place your bid, as the auction is up March 27. "Dallas Buyers Club" costume designers Kurt and Bart told Entertainment Weekly in February that they "worked with Stetson to get the period look for Matthew's cowboy hats. The crown of the hats then were much higher than they are today. [We] hand-shaped and tipped the brim -- that came straight from some of the beautiful old rodeo research we did."