Style news and blog articles from The Huffington Post
Michelle Obama Stuns In Gold Givenchy At The White House Correspondents' Dinner (Sat, 30 Apr 2016 22:57:40 -0400)
Our favorite night of the year is finally upon us -- the annual White House Correspondents' Dinner. For one night, Hollywood big shots (like Kendall Jenner and Kerry Washington) mingle with the biggest names in politics. While we were obviously ogling all the celebrities' looks, it was Michelle Obama who really stole the show.
The first lady arrived in a gold, embellished Givenchy gown that was the perfect blend of sexy and elegant for her final WHCD as the first lady.
She kept her hair and accessories simple and let the stunning gown, which came complete with a sheer overlay, speak for itself.
Many took to social media to express their delight, but one tweet in particular pretty much summed it up:
Talk about a mic drop.
So, how do you think her look compares to the custom Zac Posen dress she wore last year? We think she really outdid herself.
-- This feed and its contents are the property of The Huffington Post, and use is subject to our terms. It may be used for personal consumption, but may not be distributed on a website.
Helen Mirren Paid Tribute To Prince With A Purple Dress And A Fake Tattoo (Sat, 30 Apr 2016 21:49:41 -0400)
WASHINGTON -- English actress Helen Mirren showed off a purple gown and a Prince tattoo at Saturday's White House Correspondents Dinner.
Mirren, 70, told the Washington Post that she drew the temporary tattoo herself. Prince adopted the symbol in lieu of his name from 1993 to 2000 after a spat with his record label, which resulted in people calling him "the artist formerly known as Prince" for a time.
The Oscar-winning actress said the look was meant to honor the singer, who died last week at age 57.
-- This feed and its contents are the property of The Huffington Post, and use is subject to our terms. It may be used for personal consumption, but may not be distributed on a website.
Glamorous Pup Won't Let A Manicure Happen Without Her (Sat, 30 Apr 2016 15:27:22 -0400)
Some pets make it doggone near impossible to get near their nails.
But then there's Honey.
The canine companion of Vine star Amymarie Gaertner appears to ask, no, demand that someone attend to her precious nails.
If you aren't blessed with a dog as manicure-ready as Honey, the ASPCA has some tips on getting your pet comfortable with nail clippers. While there's no need for fancy dog manicures, keeping your pup's nails trimmed is important because it helps prevents problems like painful broken nails or nails so long that they actually grow into a dog's paw.
-- This feed and its contents are the property of The Huffington Post, and use is subject to our terms. It may be used for personal consumption, but may not be distributed on a website.
28 Wedding Dresses That Are Even More Beautiful From The Back (Fri, 29 Apr 2016 16:49:58 -0400)
A beautiful back can transform an entire wedding gown -- after all, it's what guests see as the bride makes her way down the aisle!
Check out some of the most beautiful back details to grace the Spring 2016 Bridal Fashion Week runways below.
-- This feed and its contents are the property of The Huffington Post, and use is subject to our terms. It may be used for personal consumption, but may not be distributed on a website.
This Rainbow Luminizer Is Going Viral and We Need One Immediately (Fri, 29 Apr 2016 16:32:09 -0400)
For Teen Vogue, by Andrea Navarro.



Photo: Courtesy of @bitter.lace.beauty via Instagram

It's changing the strobe game.

Finding the perfect way to highlight your face has become an absolute makeup obsession. Techniques such as strobing have helped us get our glow on, but the next struggle is finding the perfect illuminating shade for our faces. The internet lost it this week when one Redditor saw a rainbow highlighter on a meme and wanted help finding the real thing.

The magical shade was found on an Etsy shop named Bitter Lace Beauty, an Indie line of handmade makeup palettes made by the shop owner, Jenna. The palette named "Prism" sold out in a matter of days, but Jenna announced on the Etsy shop's page that it should be back soon. "Prism our rainbow highlighter is currently out of stock but will be making a comeback soon make sure you are following us on social media for updates," she wrote.

The reason people love Prism so much seems to be because it can be swiped on as a literal rainbow or blended to form a single silver shade.

Prism also works on all skin tones, which can't be said about all highlighters out there.

Stay updated on Prism's restock by following Bitter Lace Beauty on Instagram. The palette will retail for $22 on Etsy.

Related: Rainbow Roots Is the Coolest Hair Trend We've Ever Seen

More from Teen Vogue:
20 Genius Hacks That Will Save You Big Money at Sephora

47 Awkward Celebrity Yearbook Photos

10 Quick Ways to Pump Up Your Ponytail

Before Jennifer Lawrence and Taylor Swift Were Famous, They Modeled for Abercrombie -- and We Have the Pics!

27 Must-See Celebrity Prom Throwback Photos


-- This feed and its contents are the property of The Huffington Post, and use is subject to our terms. It may be used for personal consumption, but may not be distributed on a website.
Stand Out In These Fashionable Pieces (Fri, 29 Apr 2016 16:29:58 -0400)
Every lady wants to stand out of a pack for whatever reason she chooses. It could be she wants to be known for how intellectual she is, or how smart, how fashionable or sexy. She may want to be known for all these or more, but she makes that decision to be known. Some may argue that they would prefer to be unnoticed in a room, yet that's still a decision to be known for hiding out.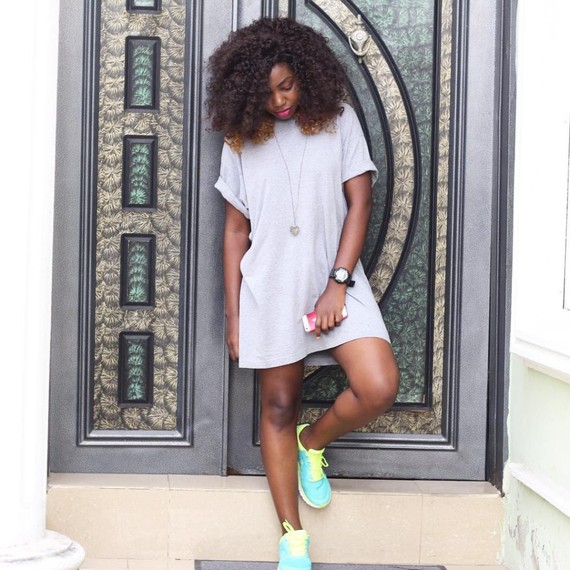 PhotoCredit

The beauty of fashion is in her ability to walk through time and remain relevant. As long as the world is not about to declare a no-clothes-all-day law, people will still wear clothes. The eccentric ones among them would accessories, wear fancy perfumes and make the best out of the opportunity to dress up and stand out. Who knows who's watching?

Seeing as the times are changing and so is the fashion climate, it's equally fun to switch up our wardrobe from time to time. Here are a few fashionable items you can add to your wardrobe to give the subtle or epic fashion statement you desire.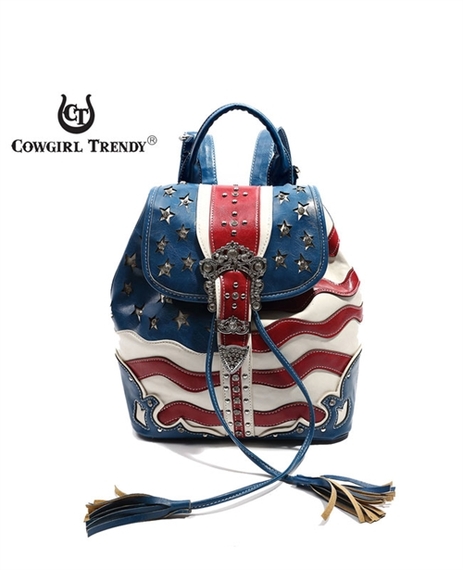 PhotoCredit

American Flag Backpack - Nothing sits more comfortably besides a lady than a loyal and confident bag. It's easy to get boring with your bag choices so take a bold step and get something that'll make other ladies jealous of your collection.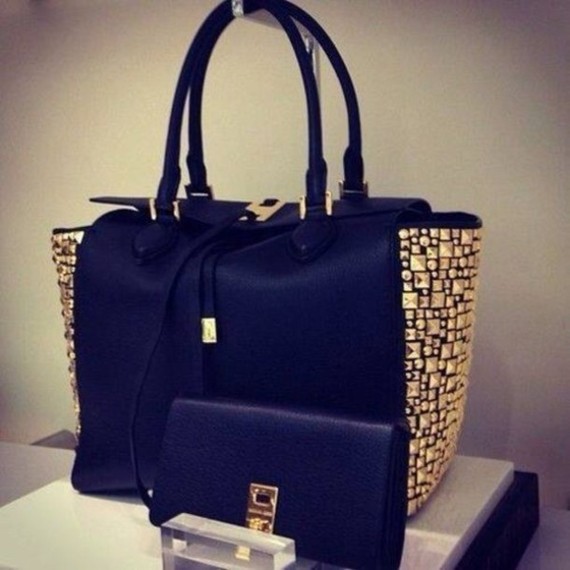 PhotoCredit

Colour blocked Shoes- Are you tired of the rows of black and grey shoes in your shoe shelf? I am! It's time to get some spark with some stylish and colour blocked shoes. Slay like Beyoncé with shoes that make the ground beg for more steps.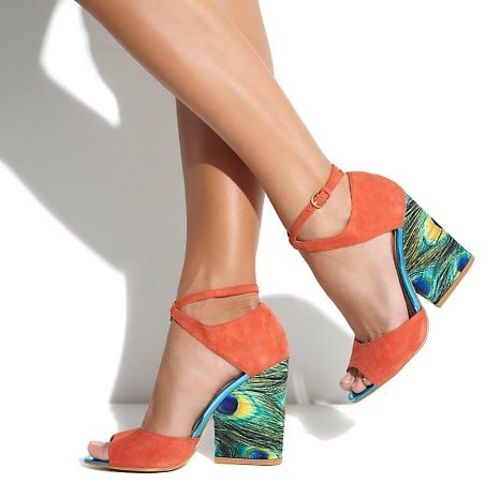 PhotoCredit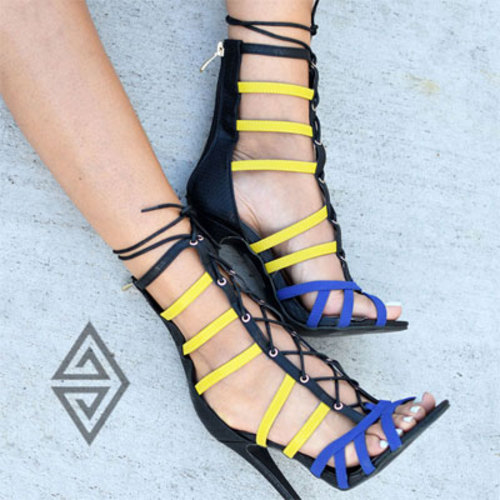 PhotoCredit

Funky Neckpiece- it's amazing how a singular accessory can make a whole outfit pop! Throw on a fancy crystal neckpiece or eye-catching bracelet for that much anticipated date. You won't leave that spark if you don't create a banging first impression. So get yourself some accessories that scream perfection!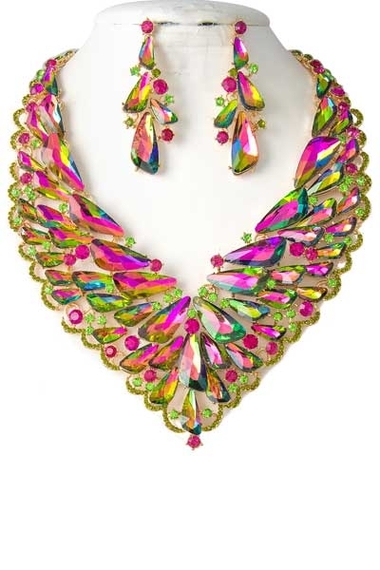 PhotoCredit

Go-Hard Dresses- With the world still recovering from the Lemonade bomb Beyonce dropped some are taking a million notes on the Roberto Cavalli dress. You too can make a show-stopping scene with bold and delightful dresses. This season, you either go hard or go home.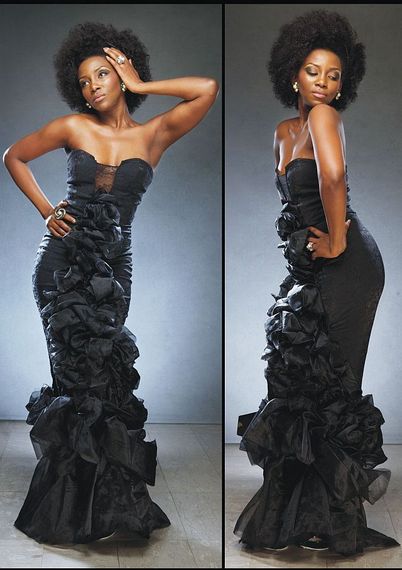 PhotoCredit
-- This feed and its contents are the property of The Huffington Post, and use is subject to our terms. It may be used for personal consumption, but may not be distributed on a website.
Why You Should Swap Coconut Oil for Coconut Milk (Fri, 29 Apr 2016 16:01:05 -0400)
Coconut oil has been around forever, but it's gained a ton of popularity in the health and beauty world over the past couple years. It's one of those magical products (and ingredients) with a list of uses that never ends. From slathering it on dry skin to oil pulling to using it as a gentle makeup remover, coconut oil has proven itself as an all-star beauty product that deserves a permanent spot in your bathroom cabinet, but there's another member of the coconut family that could bring even more benefits to the table.

Coconut milk is being touted as the new go-to for a slew of natural beauty solutions. Its super hydrating, calming and soothing properties make it a solid choice as a cleanser, moisturizer and treatment for irritated skin, and it can also seriously improve the health of your hair. Made from the meat of coconuts and rich in anti-aging properties, coconut milk packs a ton of hydration, acts as a gentle cleanser and is a life-saver for sunburned skin -- you can think of it as an extra-soothing, intensely moisturizing version of coconut oil. Here's a breakdown of how to swap out coconut oil for creamy coconut milk in your skin, hair and makeup routines.

SKIN


The proteins and fatty acids found in coconut milk work wonders on your skin. Using a coconut milk-based cleanser (or just washing your face with raw, unrefined coconut milk by itself) can help fight against wrinkles, tighten up your skin, calm irritation and give a healthy dose of hydration. Coconut milk is also an all-natural way to deal with a nasty sunburn, thanks to its highly soothing properties. While coconut oil will definitely hydrate parched (and sunburned) skin, coconut *milk* will take moisturizing to the next level. Get your DIY on and experiment with creating good-for-your-skin recipes by mixing in ingredients like aloe vera, honey, avocado and cucumber.

Good news: Creamy coconut milk drinks are another way to reap its benefits, especially for your skin. Think of it as improving your skin from the inside out. It helps retain elasticity and keeps your skin supple and smooth.

HAIR


Remember those fatty acids found in coconut milk? They're basically like deep conditioners on overdrive for your locks, adding in essential proteins that keep your hair strong, shiny and healthy. Coconut milk also acts as an invigorating scalp treatment -- it has a refreshingly cool sensation that makes you feel like you're at the spa -- that can actually jump-start hair growth and nourish your hair follicles. You can also create a coconut milk conditioning mask by adding avocado and letting it sit on the shaft of your hair for about 20 minutes -- that is, if you can manage not to eat it first ;)

MAKEUP


While we're all about drinking this yummy stuff, it's also a great topical product for removing your makeup in a really gentle, non-irritating way (AKA you won't be rubbing your eyelashes off in the process). Mix it with an equal amount of coconut oil and apply it to cotton balls, then let those cotton balls rest on your closed eyes for one minute until your makeup dissolves. Not only will you be left with mascara-free eyes, but you'll be giving your entire eye area (lashes included!) a healthy dose of hydration that'll show in the improved strength of your lashes.

Are you a fan of coconut milk? Tweet us your thoughts @BritandCo!

(Photos via Getty)

-- This feed and its contents are the property of The Huffington Post, and use is subject to our terms. It may be used for personal consumption, but may not be distributed on a website.

Behind the Lens: My Journey as a Plus Size Photographer (Fri, 29 Apr 2016 15:03:31 -0400)

"Photographs are evidences not only of what's there, but of what an individual sees. Not just a record, but an evaluation of the world." -- Susan Sontag (1977) on photography



When I began my education as a photography student, I knew that I loved fashion. I knew that I wanted to make the type of inspiring images I was seeing in the most influential fashion magazines. But I didn't know, how my personal experiences would shape my work as a photographer.

Moving through my education, I understood that fashion models looked "a certain way". I understood that if I wanted to "make it," I would have to shoot a specific-sized woman (read: size 0-2). Another body type didn't feel like an option. In the beginning, I didn't care. The fashion world in New York City felt so far from my own reality -- it was the type of elite creativity I wanted to be a part of.

I hadn't stopped to consider how viewing images from this elite collective impacted my development and self-image as an adult.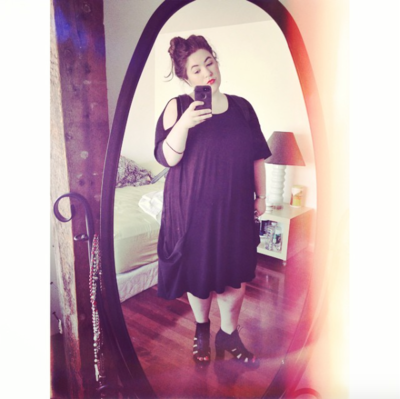 I spent the majority of my childhood years living abroad on various military bases. I remember being nine years old, cutting out models from my mom's Victoria's Secret catalogs. I idolized their bodies, and couldn't wait for the day I would look like that. 

You can imagine my disappointment when that day never came.

I was 13 years old when I first started dieting. I was already wearing a women's size 14, and wanted to shrink down to look like Liv Tyler in Empire Records. The Atkins diet was the current craze, and I was committed to eliminating carbs. Have you ever tried to cut carbs from a middle school cafeteria menu? The attempt was anything but successful.

As a result, I felt afraid to eat in front of people. I thought everyone was watching and judging me. I thought that if I ate healthy, people would think I was trying to lose weight--and vice versa. At school I made sure never to finish what was on my plate, and would save food items so I could eat them later in private.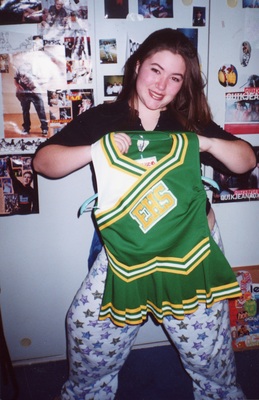 14 with a friend's cheerleading outfit. They didn't come in larger sizes, so I had to hold it up for the photo.



I believed that people couldn't see past my body. I felt confined to being the fat girl, the funny girl, never just... Anastasia. I used to think if I dressed cool enough, listened to cool music, was funny... maybe no one would notice I was fat. I used to think, if I could just be thin... be normal. Then, everything would be better. I believed my weight held me back from all the "normal" experiences I desperately wanted to have.

I was 15 when I bent down during lunch and ripped my Calvin Klein jeans straight down the ass.

"You wear those jeans like everyday?" my "friends" joked. I was humiliated. I felt embarrassed for my limited wardrobe. My friends didn't know they weren't the same jeans. They were just the only jeans that fit, so I bought three pair. My middle school years were spent on an isolated military base in Northern Japan, where the options for curvy teenagers were basically nonexistent.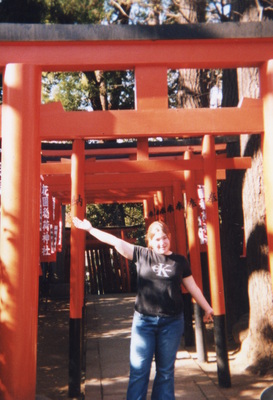 Me and the Calvin Klein jeans, 15 years old, Japan



My senior year, I was back in the US, and all I wanted was to look like Carrie Bradshaw at my senior prom. On a trip to New York with my parents, we stopped at a custom dress store in the garment district. I chose a pattern for a perfect custom Bradshaw-inspired gown. When the dress arrived, it fit me like a paper bag with a train. The color was terrible, and it felt like a Quinceañera dress from hell.

I spent the next few weeks looking for a replacement that would give me the sense of confidence I wanted to feel at my senior prom. But there wasn't a single store in my hometown that carried a prom dress in my size. I still remember the disappointment and frustration I felt. For my friends, shopping for prom was the culmination of the high school girl's experience. I remember going with them, feeling jealous and sad as they tried on dress after dress that fit them perfectly.

After weeks of searching, I felt defeated. I had no choice but to wear the Quinceañera dress and pretend to not to look embarrassed in the photos next to my date.

A few years later, I would get my first opportunity to change this narrative. Plus size photography fell into my lap when the internet fashion company I worked for announced "a new category" would be launching: "The Plus Size Store".

It was incredible to glance around the conference room and watch my co-workers blankly look around. All seasoned professionals who were unsure of what "plus size" meant, let alone how to approach it. I remember the early conversations around model bookings, when it was suggested we should shoot the clothing on regular sized models and pin the clothes to fit. Repulsed by this idea, I unintentionally exploded in a meeting.

"No! You HAVE to use plus size models."

Like something straight out of a movie, the room was quiet, and everyone turned to look at me (a then 22-year-old kid, fresh out of art school). I continued:

"The plus size customer cannot get a real sense of fit and silhouette if you're showing it on regular sized fashion model. The clothes won't sell, it's an insult to the customer".

My boss silently stared at me, and I expected him to dismiss my comments as naïve ranting. But instead, he listened. Everyone listened. They inherently trusted what I had to say, because I--unlike them--was a plus size woman.

That day, I was assigned the biggest project I'd ever had. I was asked to help lead the brand launch, present model casting options, and shoot all product and editorial imagery for the site launch.

This project began to change my perspective. I realized that with my position in the world of e-commerce I was seated with the decision makers, and became a decision maker. This position has allowed me to raise the question I knew so many women had: Why are you excluding me? For the first time my personal experiences shaped my career path.

I began to understand that as a photographer, I have influence over the standard of beauty; the power to influence change on a visual level.

This realization was the beginning of a choice I would make. The choice that as a photographer, I would use my position to create diverse and inclusive images. Images that would serve the women viewing them, instead of damaging them.

It's my responsibility to be conscious about the images I create and to be mindful of their impact on the people viewing them.

And, it's working. I am seeing results from the work so many of us have done. By declaring: "We are here, and we're not leaving", we've given so many women the strength to express the trials of chasing an ideal that is unhealthy in so many ways. We are beginning to move portions of the goliath fashion industry to execute a more inclusive representation of beauty. It's refreshing that they are realizing what we've known for years: there are billions of dollars to be made. All retailers have to do is embrace, instead of marginalize. The truth is, shifting the conversation IS profitable.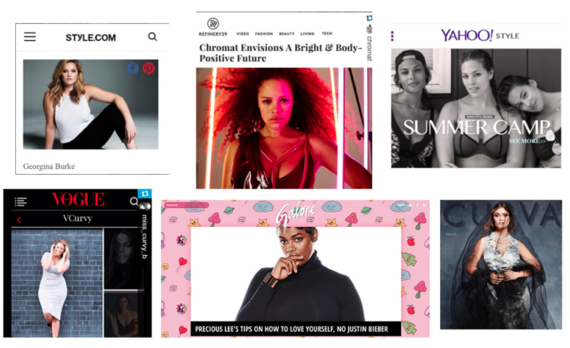 Photos by Anastasia Garcia



The momentum in the industry is exciting... but there is still work to be done. There has been sudden growth in a relatively short amount of time, but still only a small portion of retailers and publications are willing to embrace the message of inclusivity. The media is discussing model choices and language use, but needs to consider the systemic thinking as a whole. How we address that, remains to be seen.

What is plain to see is how much power consumers truly have. If you find yourself frustrated with the lack of representation, and clothing options...Remember: you are in control. Your spending power makes you the real driver in the decisions companies make. You are the business and have the power to execute change.

Change is coming.

It's taken me 28 years to understand that I am not flawed. I've come to realize that paradigms in our society groomed me to believe that I was abnormal and undesirable. But I'm happy to say that is no longer my truth. I've come to a place where being "plus size" doesn't make me feel defeated. Now, my goals revolve less around looking like a Victoria Secret model and more around creating images that celebrate women in all shapes, sizes, and ethnicities. My journey hasn't been easy but I am proud to be plus size. I am proud to acknowledge that my waistline doesn't define me (at least, not negatively). I'm proud that when I look in the mirror and see every round piece, every giggly part I see the soft shell that protects the most beautiful part of me: the part that's a lover, a fighter, a kind hearted, fire-spirited woman; a woman who has a made a choice to use her passion as way to help broaden the conversation.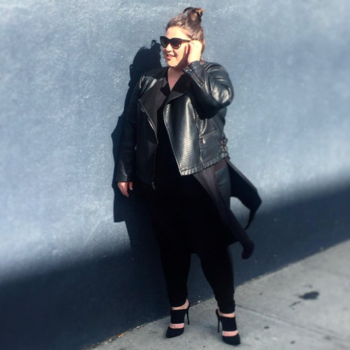 -- This feed and its contents are the property of The Huffington Post, and use is subject to our terms. It may be used for personal consumption, but may not be distributed on a website.
Celebs Wore The Wildest Outfits To Gigi Hadid's 21st Birthday Party (Fri, 29 Apr 2016 12:19:54 -0400)
If you follow style news and the social media stars who make it, chances are you're aware that fashion sweetheart Gigi Hadid turned 21 on April 23.
Hadid counts Kendall Jenner and Taylor Swift as best friends (to name a few), so surprise, surprise: Her birthday party in Los Angeles Thursday night was not only star-studded, it was beautifully and outrageously dressed.
The birthday girl arrived with Jenner in tow, wearing a silk tank, white shorts, more than one choker and a pair of wonderfully intricate, thigh high, lace up boots. For her part, Jenner wore a bralette beneath a black and gold oversized Naeem Khan jacket and pants.
Taylor Swift, still rocking her new 'do, gave us a taste of BBBT (before bleached blonde Taylor) in a sparkly one-shoulder gown. Hailey Baldwin attended in a sheer nude look, Kourtney and Khloe Kardashian wore plunging jumpsuits, Jaden Smith showed up in that hat and Kylie Jenner wore -- you guessed it! -- a white crop top.
Of course, no "it girl" birthday party would be complete without a photo booth. The fashion elite posed as they know best for snaps captured on Swift, Kourtney Kardashian and Lily Aldridge's Instagram accounts.
Happy birthday, Gigi!
-- This feed and its contents are the property of The Huffington Post, and use is subject to our terms. It may be used for personal consumption, but may not be distributed on a website.
GQ Is So Out Of Touch It Thinks You Can Afford A $4,595 Backpack (Fri, 29 Apr 2016 11:51:03 -0400)
Sometimes, GQ has a way of making us feel like peasants.
We look to the publication for guidance on what to wear today, how to do our laundry and for advice on how to restrain our exclamation point habits, but its endorsement on Thursday of a "crazy-cool" backpack that "will get you spotted" has us feeling it might be a little blinded by the glare of fancy things.
Does GQ really think the average reader can afford a backpack that costs $4,595?!?
What are we going to carry in it, a crystal decanter? Naomi Campbell's $2,000 book? Menswear dog? Frankie Muniz?
It's a good-looking backpack, sure. And we get that it's Valentino, and that GQ is promoting its partnership with the online marketplace Mr Porter -- but the site recommends you wear it with a Maison Margiela sweater ($565), a Balenciaga T-shirt ($265), Valentino mohair pants and sneakers ($695 and $695) for a spit-take worthy $6,815 outfit.
GQ's headline says the backpack "will get you spotted," and while we get the camouflage joke, it might just get you spotted by a kidnapper looking for ransom instead.
-- This feed and its contents are the property of The Huffington Post, and use is subject to our terms. It may be used for personal consumption, but may not be distributed on a website.
A 100-Year-Old Will Grace The Pages Of Vogue For The First Time (Fri, 29 Apr 2016 11:46:33 -0400)
Move over Gigi and Kendall. Make way for 100-year-old Bo Gilbert. The silver-haired centenarian will be the first model of her age to grace the pages of British Vogue as part of an upcoming issue to celebrate the magazine's centennial.
Rocking designer duds (those glasses are Valentino!), Gilbert also posed for photos to run as ads for upscale British department store, Harvey Nichols.
Gilbert, who was born in 1916, has lived through decades of evolving fashion trends.
"I love the different fashions. We were all for these hats in those days," Gilbert said in a behind-the-scenes video. "But now you never see anybody in a hat."
The 1950s were her favorite time, when trousers for women became more mainstream. And her favorite style icon? Audrey Hepburn, of course.
Gilbert said she's always made a point of dressing well daily and maintaining a certain "standard." But here's her best advice to all the fashionistas out there: "I dress to suit myself. I certainly don't dress up for boys!"
'Atta girl!
Harvey Nichols says she was chosen because she "epitomises timeless style."
"We're really proud to be involved in a project which proves the older generation can be fearlessly stylish too," a spokesman for Harvey Nichols' ad agency said. "Ageism is so last century."
Hear, hear.
-- This feed and its contents are the property of The Huffington Post, and use is subject to our terms. It may be used for personal consumption, but may not be distributed on a website.
The Obamas Trade Escalating Twitter Threats With Prince Harry And Queen Elizabeth II (Fri, 29 Apr 2016 11:37:04 -0400)
Relations between the British royal family and the American royal family president and first lady of the United States are cordial. Friendly, even. They pose for photos, have dinner parties together, and share similar views surrounding mental health awareness. They even touch.
Or they used to, that is.
Everything changed Friday thanks to a scathing* Twitter war regarding the upcoming Invictus Games, an Olympics-style sporting competition founded by Prince Harry in 2014 for wounded, injured and sick servicemen and women. This spat has the potential to cause a rift in relations as large as the pond that separates these two nations.
It all started with a threat from Michelle Obama, who grabbed her husband, put on her best tough guy face and sent Prince Harry a bone-chilling message:
"Hey Prince Harry, remember when you told us to 'bring it' at the Invictus Games?" she asks. "Careful what you wish for," President Obama intones, before a group of servicemen and women "drop the mic" in the most intimidating fashion.
Oooh, scary! Kensington Palace was quick to issue a response from Prince Harry. Sure, the Obamas can talk the talk, but can they walk the walk?
He then teased a rebuttal and even (gasp!) brought emoji into it:
But just minutes later, top it he did.
"Unfortunately for you @FLOTUS and @POTUS I wasn't alone when you sent me that video," he tweeted, before sharing the mic drop to end all mics forever.
We won't ruin the best part for you, but let's just say Queen Elizabeth II is less than intimidated by our first lady's threats. "Oh really? Please," she tells America, as Prince Harry rightfully takes his throne as winner of the round.
This is a developing story. We'll be sure to update this post if and when there are any further cutting** words are exchanged ahead of the games, which make their U.S. debut in Orlando May 8-12.


*By "scathing," we mean absolutely adorable and amazing.
**By "cutting," we mean absolutely adorable and amazing.
-- This feed and its contents are the property of The Huffington Post, and use is subject to our terms. It may be used for personal consumption, but may not be distributed on a website.
Kylie Jenner Says She's A Feminist Who Doesn't Need Her Family's Money (Fri, 29 Apr 2016 11:01:20 -0400)
Kylie Jenner opens up about being a feminist and making her own money for the June issue of Glamour UK.
"I do consider myself a feminist," Jenner said. "I'm a young woman, for one thing, and I don't depend on a man or anybody else. I make my own money and start my own businesses, and I feel like I'm an inspiration for a lot of young girls who want to stand on their own."
The 18-year-old reality star and businesswomen, described as "digital royalty" by the magazine, has already carved out a name for herself in the beauty and fashion world.
Along with routinely selling out of her Kylie Cosmetics lines, Jenner already has a few clothing lines under her belt with sister Kendall. Because of her success and tactical business ventures, Jenner doesn't need to borrow from any family trust.
"I haven't had a dollar of my [mom's] money for five years," Kylie insisted. "Ever since I started earning my own money, I've paid for everything: all my cars, houses, clothes, everything. I like to know exactly what's going on and I'm actually quite careful with what I spend. We all are as a family."
In a previous interview with Interview magazine, Jenner said that she wasn't good with money, but it looks like she's changed her tune (or hired a few good accountants to manage all that dough).
Jenner also spoke about the end of the uber-successful "Keeping Up with the Kardashians" show on E!, which is set to premiere its 12th season soon. The reality star insists she'll continue on the show until it's over.
But as Kylie has revealed in previous interviews, she wants to be out of the public eye in about a decade.
"I'll go off the map," Jenner said to Interview magazine in 2015. "When I'm, like, 30, I want to go off the map, have a family, and live in Malibu with a farm, and just raise my own chickens."
To read the rest of Jenner's interview with Glamour, head here.
-- This feed and its contents are the property of The Huffington Post, and use is subject to our terms. It may be used for personal consumption, but may not be distributed on a website.
Jaden Smith's Cutout Hat Brings New Meaning To 'Whip My Hair' (Fri, 29 Apr 2016 10:38:24 -0400)
We bet Jaden Smith didn't even need to bring a present to Gigi Hadid's 21st birthday bash. His presence is simply enough.
Hadid celebrated her big day in style with a party drawing all of young Hollywood to hotspot The Nice Guy, and, of course, Smith showed up to slay them all. The 17-year-old son to Will and Jada arrived at the event dressed in an all-black ensemble, accented by a statement-making hat that even British royals couldn't pull off.
The young actor's hair spilled out and onto the brim of a hat with top cut off. The cutout might defeat the express point of the accessory, but trust Jaden, because we'll all be rocking these by 2020. And don't forget: This style allows for ample opportunity to whip one's hair back and forth.
Jaden's hat is just one of many bold fashion statements he's made lately. Smith is now a high-fashion regular, making splashes on the pages of Vogue, scoring major branding partnerships with fashion houses like Louis Vuitton for their womenswear campaign and even starting his own line, MSFTSrep.
One of his new designs, the shirt he wore to Hadid's birthday, is inspired by Martin Luther, the theological scholar who initiated the Protestant Reformation in Europe during the 16th century. Smith recently took to Instagram to explain the choice behind the clothing and his connection to the historical figure.
Two peas in a pod, right?
-- This feed and its contents are the property of The Huffington Post, and use is subject to our terms. It may be used for personal consumption, but may not be distributed on a website.
Kim Kardashian's Sheer Dress Will Make You Do A Double-Take (Fri, 29 Apr 2016 10:34:18 -0400)
Kim Kardashian does many things most people simply cannot do. She has her own set of emojis and captures candid Snapchats of husband Kanye West, for example.
She also wears skintight, sheer Balmain dresses and hangs out in Los Angeles with iconic supermodels like Naomi Campbell.
Mrs. West attended a signing for Campbell's new book Naomi on Thursday. It's a two-volume monster, with a 496-page retrospective of some of the most famous modeling shots in her portfolio (some of them fold-outs!), plus another 368 pages filled with never-before-seen images and personal snaps. The hefty book includes some fully nude photos, naturally.
Campbell, who looked gorgeous in vintage Galliano, posed with Kardashian like besties for attending photographers and on Kim's Instagram, where she thanked Campbell "for signing a book for North!"
Call us old fashioned, but the book, which retails for a whopping $1,750 and goes up to $2,500 on May 1 (act fast!), is not what we would call your average children's book. It has a cast of breasts on the front cover, for goodness' sake. But then, little North West is not an average child in an average family.
Sigh. We can only imagine the bedtime stories to come out of this one.
-- This feed and its contents are the property of The Huffington Post, and use is subject to our terms. It may be used for personal consumption, but may not be distributed on a website.