Entertainment news and blog articles from The Huffington Post
Zac Efron And Adam DeVine Are Here To Tell You A Raunchy Bedtime Story (Tue, 24 May 2016 17:26:22 -0400)
When you were a kid, you probably asked your parents the age-old question: Where do babies/brothers/sisters come from? But if for some reason you're still looking for answers, Zac Efron and Adam DeVine are here for you.
As part of the promotion for their upcoming film "Mike and Dave Need Wedding Dates," 20th Century Fox released a hilarious new video featuring the film's two stars. In the clip, Efron and DeVine read what might be one of the raunchiest bedtime stories around, written of course, by their fictional characters, Mike and Dave Stangle.
Titled Where Do Brothers Come From, the story starts out innocently enough, with lines like, "Brothers are feisty, smelly and fun, but does anyone know where brothers come from?" and "One day it's only you on this earth, just mom and dad and plenty of mirth."
That's when things go from family-friendly to NSFW.
"And then all of the sudden, there is another," Efron says. "They call that f**ker your loving brother."
After the two have a laughing fit over the word wiener, like typical 13-year-old boys, DeVine continues, "But where did he come from, this brother of mine? Did he fall from a tree or travel through time?"
"The answer is simpler, simpler than you would have guessed," Efron adds. "It starts with some Pinot and a black leather dress."
We think you can see where this is going ... Watch the whole video above.
-- This feed and its contents are the property of The Huffington Post, and use is subject to our terms. It may be used for personal consumption, but may not be distributed on a website.
'The Bachelorette' Season 12 Premiere Recap: JoJo Fletcher Meets 26 Bland Men (Tue, 24 May 2016 16:46:58 -0400)
After two months of free Monday nights, "The Bachelorette" is here. Cool girl JoJo Fletcher is post-Ben, single and ready to mingle ... with 26 software salesmen, Z-list musicians and an erectile dysfunction expert.
In this week's "Here To Make Friends" podcast, hosts Claire Fallon and Emma Gray recap the premiere of "The Bachelorette" Season 12. We'll discuss Chad's embodiment of toxic masculinity, why "Damn Daniel" should disappear forever and the perfection that is Ali, along with our very own Emily Warman.
We'll also talk to former "Bachelorette" Andi Dorfman all about her (very juicy) book, It's Not Okay, and the demise of her relationship with Josh Murray.
Check out the full premiere recap by listening to the podcast below!
Do people love "The Bachelor," "The Bachelorette" and "Bachelor in Paradise," or do they love to hate these shows? It's unclear. But here at "Here To Make Friends," we both love and love to hate them -- and we love to snarkily dissect each episode in vivid detail. Podcast edited by Nick Offenberg.
The best tweets about this week's episode of "The Bachelor"...
-- This feed and its contents are the property of The Huffington Post, and use is subject to our terms. It may be used for personal consumption, but may not be distributed on a website.
A Countess Luann de Lesseps Fan? Thank Bobby Zarin (Tue, 24 May 2016 16:37:10 -0400)
Class is on with Countess Luann de Lesseps from the hit Bravo series "The Real Housewives of New York City." On May 19th, Countess Luann stopped by AOL BUILD to chat about life in the reality TV world of Bravo series "The Real Housewives of New York City," her upcoming marriage, and more!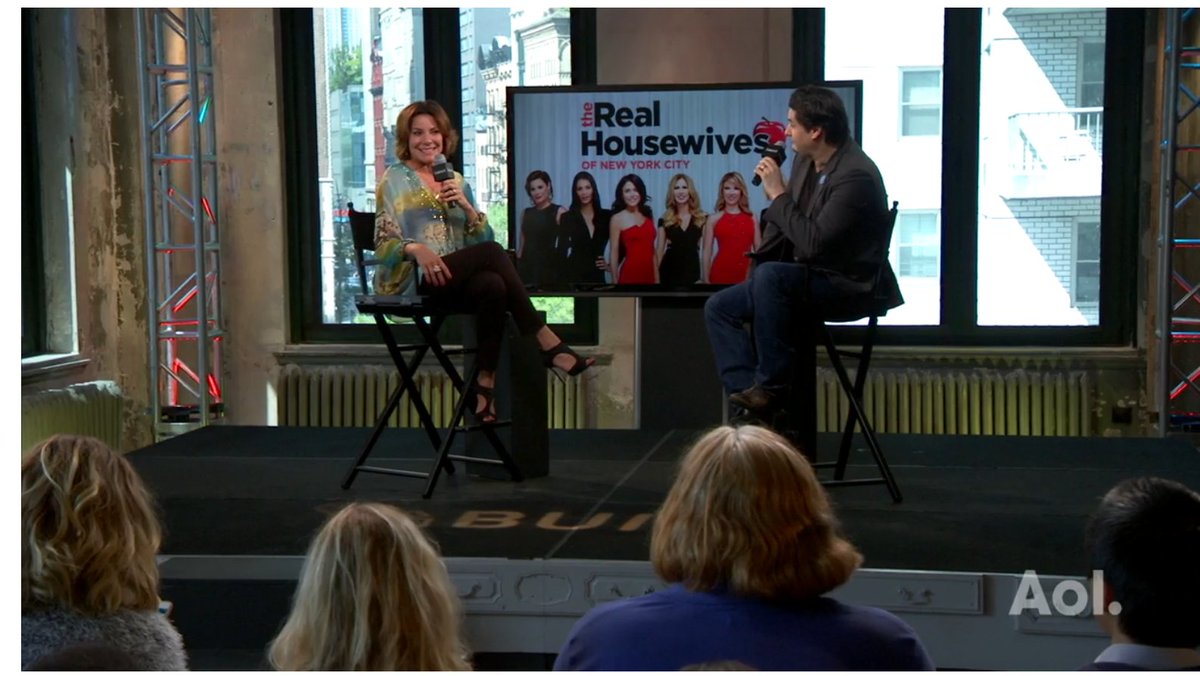 The Past:

Nurse Luann
Luann went to nursing school in Connecticut. She is a nurse. She was scouted to model when she lived in Connecticut; this venture led to her first trip to New York City.

Broadcaster Luann
"I started as the Vanna White of Italian television. I didn't speak Italian, I was spinning letters ... A producer said 'if you learn Italian you could go really far', so I learned Italian"

Bilingual Luann
Next, Luann learned French. Luann was skiing in Switzerland with her then-boyfriend when she met her soon-to-be-husband at a dinner party. They got married 2 weeks later and unbeknownst to her, she became a Countess. The de Lesseps are behind the Suez Canal and other infamous infrastructure.

Taking Meetings
Countess Luann had prior broadcast TV experience which she was looking to put to use in the United States. Therefore, Countess Luann was "taking meetings" that fated summer in the Hamptons when she met the Zarin family.

Meet The Zarins
Meanwhile, in the Hamptons, Countess Luann and her 21-year-old niece were at a party. She noticed a man buying her niece tequila shots at the bar. Naturally, Countess Luann wanted a shot, too... and that's when Jill Zarin came over and saw her husband Bobby Zarin with these two women. The rest is history, or shall I say, her story.

Watch Countess Luann tell the story below:





After further discussion with Jill Zarin, the two had more in common than Bobby Zarin buying them tequila. Jill Zarin had a daughter, Aly around the same age as Countess Luann's daughter Victoria de Lesseps. Jill had already been in talks with Bravo to appear in a reality series "Manhattan Moms" and thought Countess Luann would make a strong addition to the cast.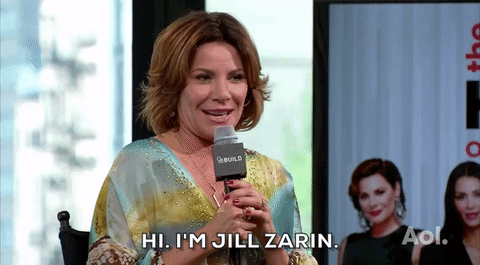 The cast was paid $10,000 for the first season of "The Real Housewives of New York City."

This Season on "The Real Housewives..."

This season on Bravo series "The Real Housewives of New York City", tension is brewing between Ramona Singer and Countess Luann. When asked about whether Ramona was invited to her recent birthday party, she informed the live studio audience that it was a surprise party in which she had no guest list input.

Would Ramona Singer be invited to the wedding? That answer may depend on the upcoming "The Real Housewives of New York" reunion.

Countess Luann's Upcoming Wedding

After wishing and hoping and redoing her summer house, she has found love once again. In February 2016, LuAnn accepted the marriage proposal of Tom D'Agostino Jr. She maturely acknowledged the wonderful times she shared with her ex-husband, Count Alexandre DeLesseps, throughout the course of their marriage.

Will the wedding be televised? At first, Countess Luann said no. Then, after hesitating, it seemed like this topic was up for discussion. Countess Luann took a survey of the audience, asking if they thought the wedding should be 1. Private 2. Televised on Bravo. The crowd roared for the latter option. Take note, Andy Cohen.

When asked if she will still be a Countess despite the new marriage, she responded "Once a Countess, Always a Countess."

Countess Luann: The Designer






Countess Luann has a new clothing line, The Countess Collection. The Countess Collection is available now on evine.com. She will have a fashion show for the line on June 2nd. Countess Luann is also coming out with a bridal bedding line. When asked what was different about bridal bedding, she replied with a "regular dress vs. wedding dress" analogy.

Countess Luann: The Singer
A woman of many talents, Countess Luann is also a recording artist. You may be familiar with hits like "Money Can't Buy You Class," and "Chic C'est La Vie." Despite the song lyrics, Countess Luann informed the live studio audience that "Class is about how you treat people."
Have you heard her most recent single "Girl Code"? Countess Luann's beats are all about empowering yourself and other women.

Countess Luann: The Actress
Countess Luann will be appearing in Season 2 of hit Hulu Comedy Series, "Difficult People." When asked how the role came about, Countess Luann shared a story about her connection to Julie Klausner, the creator of "Difficult People." Prior to (finally) being given her own TV show, TV recaps were one of Julie Klausner's many projects. Klausner gained notoriety for her Vulture Real Housewives recaps. In both her writing and her podcast, Klausner has made it very clear that Countess Luann is her favorite housewife.

Countess Luann got word and said "I have to meet this woman."

"I met her for breakfast and she asked me to be on the show. I was so thrilled because I love scripted and I love comedy. That show is coming up in July and I play one of [Julie Kessler's] friends."



Watch the full interview at AOL.com/BUILD.






-- This feed and its contents are the property of The Huffington Post, and use is subject to our terms. It may be used for personal consumption, but may not be distributed on a website.

Marvel Fans, This is The Apocalypse You're Going To Wish Made It To The Movie Screen (Tue, 24 May 2016 16:26:53 -0400)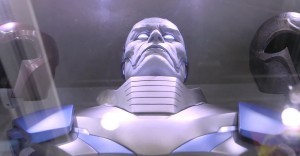 Most Marvel fans aren't too happy with the images of Apocalypse - Marvel's arguably most strongest and scariest mutant seems to be lacking the scare factors most fans are used to. This week on AOL BUILD, the cast will be coming in studio to talk about the the anticipated film which will be following the success of 'Captain America: Civil War'. Below are some photos of famed costume designer Jose Fernandez and his rendition of Apocalypse. It looks eerily similar to the the super villain we all know and fear.

Thanks to the awesome writers at Comic Book Resources for the information and images, here's the complete story.


Ironhead Studio -- the costume design company headed by superhero movie artist extraordinaire Jose Fernandez -- stopped by Monsterpalooza 2016, in the company's first-ever convention appearance, to discuss the various helmets and suits they've made, in addition to showing off an unused Apocalypse design that successfully rips the character right from the comics.

Fernandez created the unused Oscar Isaac Apocalypse mold, after another studio was ultimately chosen for the design, as a personal challenge.

Fernandez discussed his work in the superhero movie industry with Tested, reflecting on his earliest professional work, with his design for the "Batman Returns" Catwoman costume, to his most recent projects, like "Captain America: Civil War" and "Batman v Superman."

After reimagining the Catwoman costume, Fernandez went on to work on the various movie batsuits -- eventually going on to design Christian Bale's cowl, which was the first to allow a Batman actor to turn their head.

Check out a few of Fernandez's costume designs for "Batman v Superman's" trinity, "Tron: Legacy" and "G.I. Joe," along with his various helmets for Black Panther, Loki, Thor, Daredevil, Thanos and Captain America, below:











Here's Tested's full interview with Fernandez:



-- This feed and its contents are the property of The Huffington Post, and use is subject to our terms. It may be used for personal consumption, but may not be distributed on a website.

Hodor Actor Predicted His Character's Death On 'Game Of Thrones' Years Ago (Tue, 24 May 2016 16:26:35 -0400)




"Game of Thrones" fans have weathered many a tragedy over the past few years (R.I.P. everyone), but Sunday's episode featured a Hodor-sized twist so shocking that only the man himself, actor Kristian Nairn, saw it coming.






During Episode 5 of Season 6, "The Door," fan-favorite Hodor met his untimely end at the hands of the wights while protecting Bran Stark and Meera Reed from an oncoming attack. The episode not only provided fans with Hodor's brutal death scene, but also gave them an explanation into the origin of his much-discussed name and dialogue.




While Bran is having a vision into the past, he wargs into a young Hodor, who in his youth was called Willis. During the White Walker-wight onslaught, in the present, Hodor is told "hold the door," a phrase his younger self repeats in Bran's vision, which eventually is condensed into "Hodor."




However, for those still recovering from the loss, take solace in this 2013 interview with Nairn, in which he explains exactly how he wanted his character to die in the series. Apparently, the Irish actor is as adorable as he is prescient.




"I'd like to die fighting an army of White Walkers," he told Flicks and the City. "Yeah, just sort of a huge action scene would be nice. I'd enjoy that!"






Nairn is not alone is his ability to predict the future. Eight years ago, a fan --using the name "Myrddin" -- correctly deduced the meaning of Hodor's name on a "Game of Thrones" message board.




On Feb. 20, 2008, Myrddin wrote:






"The poor guy is just asking someone to hold the door for him, since he's always carrying someone else around. After a while, 'Hold the door' became 'Hold the doorHold the doorHoldoorHodoor. Dammit! Hold the door!' His mind finally snapped, and now all he can say is Hodor."



Can we organize a brain trust meeting between Myrddin and Nairn before the series ends? With their combined precognitive powers, there's no doubt they'd discover who ends up on the Iron Throne.
Watch the Nairn's full interview with Flicks and the City below:
-- This feed and its contents are the property of The Huffington Post, and use is subject to our terms. It may be used for personal consumption, but may not be distributed on a website.
Jon Stewart Gives Abandoned Horse New Life At His Animal Sanctuary (Tue, 24 May 2016 16:10:03 -0400)
One horse who's been through the roughest of times is grazing in a happier place thanks to Jon Stewart.
A nearly blind mare named Lily, who lived in New Holland, Pennsylvania, appeared to have been shot more than 100 times with paintballs earlier this year, the Associated Press reported.
The comedian and his wife, Tracey, adopted the 20-year-old mare and she'll be taken to the couple's animal sanctuary in New Jersey on Wednesday, according to the Philadelphia Inquirer.
"Certainly, I don't think we could have planned this or imagined this," Kelly Smith of the Omega Horse Rescue and Rehabilitation Center, the group who has been caring for Lily, told the outlet of the adoption. "I'm one of the people who believes in divine intervention."
The couple have also adopted another horse named Anita, who was the victim of neglect. According to a statement from the Humane Society of the United States, Lily was found abandoned in a stall. In addition to the marks paintball marks found on her body, the mare was also emaciated and blind in her right eye.
"Lily is one of the sweetest and most gentle souls I have ever encountered," Kirsten Tullo, Pennsylvania state director for HSUS, said in the statement. "There is no excuse for wounding defenseless animal like this horse in Lancaster."
The horse was brought to Penn Vet New Bolton for medical care. She had her right eye removed while unhealthy tissue was removed from her left eye.
Since then, the mare, who's put on a few hundred pounds, has bounced back.
"You wouldn't recognize her, she's a different horse," Smith told Lancaster Online.
According to the Philadelphia Inquirer, Smith met Tracey at Penn Vet New Bolton over a month ago. Though Tracey had offered to take the mare in then, it wasn't long before the Stewarts decided to adopt Anita as well.
It seems like now, Lily, will have a whole lot to look forward to.
"She'll be well cared for, and she'll never want for anything again," Smith said, according to Lancaster Online.
While it isn't clear exactly how Lily ended up with the numerous paintball marks, Philip Price Jr., 65, has since been convicted of animal cruelty, along with other charges, Fox 43 reported.
-- This feed and its contents are the property of The Huffington Post, and use is subject to our terms. It may be used for personal consumption, but may not be distributed on a website.
How A Cat Sparked A Fight Between John Oliver And The Leader Of Chechnya (Tue, 24 May 2016 16:08:56 -0400)
Comedian John Oliver has found himself in the middle of an online feud with a violence-prone, Kremlin-backed dictator who has repeatedly been accused of having his enemies tortured and killed.
The host of HBO's "Last Week Tonight" took aim at Chechen leader Ramzan Kadyrov in a five-minute segment of his popular satire show that aired on Sunday. Oliver made fun of Kadyrov for posting an emotional plea to Instagram last week, asking the Chechen people to help find his missing cat.
"We all thought that he would reappear... But now we have begun to seriously worry," the autocratic ruler wrote in an emoji-filled caption accompanying a photo of himself holding the cat in his arms. It's unclear when the feline disappeared.
"I'm presuming [Kadyrov] searched the most common locations for cats, such as lying in a sunbeam, or staring right at you with murder in its eyes," Oliver joked. He then turned his attention to the many other unusual posts on the controversial leader's Instagram page, such as videos that show him lifting weights and purportedly attacking a crocodile.
The account, followed by 1.8 million people, also made headlines earlier this year when Kadyrov posted a video that appeared to show Kremlin critic Mikhail Kasyanov, an opposition leader, being targeted by a sniper. The video, which Kasyanov described as "incitement to murder," was eventually taken down by Instagram, angering the Chechen leader.
In 2014, Kadyrov reportedly lost his phone at a museum opening event, and had authorities question more than 1,000 guests about the whereabouts of the device. He later denied doing so.
"Just think, if he is willing to do that for a cell phone, just imagine what he is willing to put the Chechen people through for a cat," Oliver said, after mocking how Kadyrov is "absolutely obsessed" with Vladimir Putin, who appointed him as leader in 2007.
Oliver pointed out how often Kadyrov posts photos of himself wearing shirts that feature Putin's face. But he wasn't done there. The comedy show host then took to Twitter to post a photo of himself holding a cat, asking Kadyrov: "Is this your cat?"
Oliver also encouraged his viewers to respond to Kadyrov's plea for help by either commenting "I have seen your cat" or "I have not seen your cat" on the original Instagram photo, or tweeting a similar message with the hashtag #FindKadyrovsCat. Many have obliged.
Kadyrov was not amused. It was not long before Oliver himself graced the Chechen leader's infamous Instagram page, with Putin's face photoshopped onto his shirt.
The text: "I'm tired of jokes, I want to care for cats in Chechnya. By the way, Putin is our leader!" was added to the photo, along with a confusing English caption that praised Putin, explained the cat simply needs to "meet with friends," and concluded with "#IHAVESEENYOURCAT."
Let's hope this bizarre catfight ends here.
-- This feed and its contents are the property of The Huffington Post, and use is subject to our terms. It may be used for personal consumption, but may not be distributed on a website.
Jessica Simpson Dives Into Super-Sexy Territory To Reveal New Swimsuit Collection (Tue, 24 May 2016 16:03:35 -0400)
Jessica Simpson knows how to work a one-piece!
The 35-year-old singer and billionaire businesswoman took to Instagram on Monday to promote swimsuits from her Jessica Simpson collection. Sporting beachy waves and a sultry stare, Simpson looked absolutely stunning in a black low-back bathing suit.
Simpson captioned the photo, "Get your suit on! Never-been-seen footage from my Spring '16 photoshoot is on the website," complete with the hashtag #sunsoutbunsout.
More photos of the singer wearing her own swimsuit line can be seen on her company's website.
During an interview with The Huffington Post in April, Simpson revealed that she's working on a lot of exciting new projects with her company, along with some new music.
"I'm obviously continuing to expand the Jessica Simpson Collection and we're looking into building stores, which is extremely exciting," the singer told HuffPost. "I'm back in the studio — I've been in the studio all week. It's been a very exciting time to rediscover music and I definitely have so much inspiration."
New clothes and new music? Sign us up!
-- This feed and its contents are the property of The Huffington Post, and use is subject to our terms. It may be used for personal consumption, but may not be distributed on a website.
There Is One More 'Holy S**t' Moment Coming On 'Game Of Thrones' (Tue, 24 May 2016 15:53:40 -0400)
The latest episode of "Game of Thrones" left fans shell-shocked, but gear up, because there is one more unexpected moment coming.
Two years ago, showrunners David Benioff and D.B. Weiss met with George R. R. Martin to discuss how the show should play out since he has yet to finish the final two books in his series, according to Entertainment Weekly. During the conversation, Martin spoke of "three holy s**t moments," some of which have already been revealed.
The first was when Stannis Baratheon sacrificed his daughter, Shireen, last season.
The second was the heart-wrenching revelation of Hodor's true story and purpose in Sunday night's episode, "The Door."
The third and final shocker "is from the very end," Benioff said, totally leaving us hanging. But that doesn't mean all will be ruined for book readers, as the HBO series will likely end before Martin's final novel is published.
"People are going to be very surprised when they read the books after the show," Benioff told EW. "They're quite divergent in so many respects for the remainder of the show."
Uproxx notes that it seems a bit too obvious that the third surprise will be the confirmation of R + L = J, since that has been a popular theory for some time now.
Someone should go ask Myrddin his thoughts. Or pray to the Lord of Light Martin starts typing faster.
-- This feed and its contents are the property of The Huffington Post, and use is subject to our terms. It may be used for personal consumption, but may not be distributed on a website.
Pink Giggles Her Way Through Meet And Greet With Mega-Crush, Johnny Depp (Tue, 24 May 2016 15:40:24 -0400)
Pink's husband, Carey Hart, better watch out because the singer has an eye on another man -- and that man is none other than Johnny Depp.
The "Just Like Fire" singer visited Jimmy Kimmel on Monday and dished on her one encounter with Depp, who also happened to be on Kimmel's show that night (can you see where this is going?)
"I didn't want to meet him, my husband made me meet him which was so dumb," the singer said, shaking her head while recalling her first, awkward meet-up with Depp. "I was hiding behind records in a record store and I was like 'Don't do this. I don't wanna meet him.' He made me do it."
Pink told Depp that she wrote the song for his upcoming movie, "Alice Through the Looking Glass," but Depp was confused and she felt pretty embarrassed. Luckily, she got a second chance as Kimmel brought the one and only Johnny Depp out onstage to surprise the crap out of Pink.
"This is awful," said Pink, going between total silence and hysterical giggles. "I hate you, I hate you."
Watch it all unfold below:
-- This feed and its contents are the property of The Huffington Post, and use is subject to our terms. It may be used for personal consumption, but may not be distributed on a website.
Neil Young Is Actually Fine With Donald Trump Using His Music (Tue, 24 May 2016 15:29:54 -0400)
Neil Young, a Canadian citizen, can't vote in the upcoming U.S. presidential election - but the 70-year-old rocker has plenty to say about it.
In a video interview with Reuters ahead of the release of his new album "Earth," the Grammy-award-winning singer-songwriter excused Donald Trump for using his music without asking his permission.
Trump's use of "Rockin' in the Free World" during the Republican nominee's campaign launch raised heckles last June. Young's management company released a statement at the time saying that Trump was not authorized to use the song in the announcement of his presidential candidacy.
Young now says he has nothing against Trump using his song. He just would have liked to have been asked.
"The fact that I said I was for Bernie Sanders and then he didn't ask me to use 'Rockin' in the Free World' doesn't mean that he can't use it," said Young, who has long lived on a ranch in California.
Young confirmed the Trump's campaign statement that the campaign had a license agreement with the American Society of Composers, Authors and Publishers for the right to play the recording.
"He actually got a license to use it," Young said. "I mean, he said he did and I believe him. So I got nothing against him. You know, once the music goes out, everybody can use it for anything.
"But if the artist who made it is saying you never spoke to them, if that means something to you, you probably will stop playing it. And it meant something to Donald and he stopped."
Young says his support for Sanders in the election race was still strong, despite Hillary Clinton's lead in the contest for the Democratic nomination.
"He's the only one talking about the issues, about issues that matter to me, the issues on my mind - problems of corporate control of democracy and everything slipping away and not being able to have six major companies owning all the media in the United States," Young said.
Young has retained his Canadian citizenship. Although becoming a U.S. citizen would allow him to vote in the country's November presidential election, he dismisses the notion.
"Oh, that would be a big ruse. I'm a Canadian. There's nothing I can do about that," he said.
But, he says, he will keep on talking politics, in his music and in public.
"I vote in my own way, by making a lot of noise. If you don't want to listen to me, fine. If you don't want to vote like I would, don't. But I still have a voice."
Young's latest album, featuring live recordings of songs from throughout his career, will be released on June 17 on Reprise Records.
-- This feed and its contents are the property of The Huffington Post, and use is subject to our terms. It may be used for personal consumption, but may not be distributed on a website.
A-Sides with Jon Chattman: Embrace the "Fresh" Sounds of Chris Stylez and the Bones of J.R. Jones (Tue, 24 May 2016 14:58:59 -0400)
"Fresh." It was a word we all used to death in the 1980s, and it's time for us to bring it back. Too many things from that decade have been branded as "cheesy" or "over-the-top" but that word resonates and should've never gone out of style. I've said it once and I'll say it again - "fresh" needs to be in vernacular on the daily. Using the word "epic" a few years ago quickly jumped the shark. "Fresh" is forever.

Anyway, that brings me to two very fresh artists today. Chris Stylez is first up. If the Kardashians "broke the Internet" (they didn't), an argue can be made this R&B singer broke Vine The musician has netted over 50 million Vine loops based off original tracks he released on the interwebs. Countless brands - from Teen Vogue to the Denver Broncos - drank his Kool-Aid and make up a cunk of said loops. But, the artist is more than short video soundtracks. A true original, whose songs have taken flight throughout the globe (like literally), is currently out promoting his Who Is EP. At the Music Conservatory of Westchester last month, he played a track and sat down for a fresh chat. Watch the videos -filmed by Alye Carlevero - below.





Bones


How fresh is Jonathon Linaberry? He performs under the moniker The Bones of J.R. Jones. That's pretty badass. I should perform under a moniker, but first I should take music lessons. Anyway, the Brooklyn-based singer/songwriter is much cooler for his music- notably the sound of his utterly original vocals. There will never be any mistaking JRJ for any other artist out there. His voice is on a different, and much more bluesy planet. Anyway, he stopped by the Conservatory to perform two tracks and sat down for a fun interview as well. Follow this guy's path. He'll be on the road in support of his second album Spirit's Furnace. He's as refreshing as lemonade at a lemonade stand if kids still do that.





A-Sides' "Delve Into Twelve" Countdown
Each week A-Sides unleashes its top 12 tracks of the week AKA the "Delve Into Twelve" based on the following contributing factors: songs I'm playing out that particular week (no matter when they were released -- think overlooked songs, unreleased tracks and old favorites), songs various publicists are trying to get me to listen to that I did and dug a bunch, song posts and trends I've noticed on my friends' Facebook walls and, most importantly: what my toddler is currently enjoying thoroughly with an assist from my infant.



About A-Sides with Jon Chattman - thisisasides.com :
Jon Chattman's music/entertainment series typically features celebrities and artists (established or not) from all genres performing a track, and discussing what it means to them. This informal series focuses on the artist making art in a low-threatening, extremely informal (sometime humorous) way. No bells, no whistles -- just the music performed in a random, low-key setting followed by an unrehearsed chat. In an industry where everything often gets overblown and over manufactured, Jon strives for a refreshing change. Artists featured on the series include Imagine Dragons, Melissa Etheridge, Yoko Ono, Joe Perry, Alice Cooper, fun, Bleachers, Charli XCX, Marina and the Diamonds, and Bastille.
-- This feed and its contents are the property of The Huffington Post, and use is subject to our terms. It may be used for personal consumption, but may not be distributed on a website.
Kathy Griffin: "No One Has The Donald Trump Stories I Have" (Tue, 24 May 2016 14:52:22 -0400)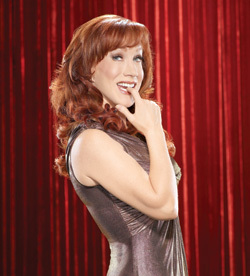 As she tours the country on her ever-growing eighty stop comedy tour, Kathy Griffin is eviscerating Kardashians, Donald Trump, and everyone in between. With razor sharp wit and masterful timing, Griffin is the go-to performer to get the real deal on current events and pop culture, mostly because she knows them personally! We sat down with her as she prepared for the Wild West Comedy Festival to chat about Blac Chyna, her darling and wine swilling mother Maggie, and Mr. Trump himself.


So I have managed to get some free time with you on your insane eighty stop tour! Next up; Nashville for the Wild West Comedy Festival on May 21st! How is it going to be doing Kathy Griffin in the red state of Tennessee?
My show in Nashville is going to be all new material! Here's the thing; Tennessee is a red state but Nashville is a blue city. I'm gonna give em' a beat down about this "HB1840" law thing, I'm gonna hassle em! You know, it's getting crazier, and that's where I come in.

One of the best things about doing this tour is this; Fox News has absolutely nothing on me with their "Real America" bullshit because I let me tell you something, I am truly going to the real America! I mean, I went to Carnegie Hall in New York City in November, which was wonderful of course. I'm also going to Thousand Oaks, California, Cedar Rapids, Des Moines, Lincoln, Kansas, where you know those Fred Phelps/"God Hates Fags" people will be there because, what else do they have to do?! I'l be in Minneapolis, Indiana, Vegas, Lancaster, CA, Bethlehem, PA, I mean I am everywhere! I'm not gonna hold back because this election is so insane!


This has to be the most feverish election cycle we have ever seen.
Everyone is talking about! The added bonus is that I have known that fool Donald Trump for decades. I have personal stories with him.

Did you ever think he would ever get this far in the process? I mean, he is actually going to be the Republican nominee!
Honey, I didn't even put it in my act because he was irrelevant! My audience wants to hear about Cher, Anderson Cooper, that stuff. In Nashville, I can tell about this amazing run in I just had with Sean Penn. I also just saw Barbra Streisand recently, that's always incredible. I can talk about an amazing run-in with Leonardo DiCaprio. But you know, I have to tell these Trump stories because they are fucking jaw-droppers! When you're a fifty-five year old female stand up comic with no network support, no studio support, let me tell you, the cheese stands alone. I have been fighting sexism and ageism in particular, in stand up, that I just don't give a fuck. Even though he's the Republican front runner, I will be telling these Donald Trump stories that I've been keeping in the coffer because nobody really cared. So no, never in my wildest dreams did I think that the guy I run into on this red carpet or this party, or the guy I sat next two at the fucking Larry King Birthday Celebration is someone I would ever put in my act. Everyone knows he's fucking nuts and that was that.

Since there is so much in the world to talk about now, how do you decide what to deliver to the audience?
Believe it or now, I'm actually thoughtful about what I choose to put into the act and what I don't. I change it every night and I change it every city. We always start with local material, that's what makes it fun. But this Donald Trump material, nobody's got anything on me. No one has these Donald Trump stories; maybe Melania, God knows how else she gets through the night, if you know what I'm saying. I have a story about spending a day with the Donald and Liza Minnelli at his golf course in Connecticut. It's unreal; you should buy a ticket for that story alone! In addition to that, we will be discussing the news of the day, the stories of the day, the political landscape, the pop culture landscape, it's all changing so fast! I think I started the tour with forty cities and now it's eighty!


You're absolutely right. No one knew that the MIchael Strahan/Kely Ripa morning show war would break out, and no one expected Sharon and Ozzy Osbourne's marriage to implode and for her to speak about it openly on "The Talk". Everything changes so quickly in today's pop culture world.
Yup; and I know them all. I know them ALL! When I talk about these things, I don't say, "hey this random person is going through this". I'm saying, "well, the last time I saw them, this happened". It's changing every minute. Someone just sent me an article that I am in Variety magazine today. There's an article in "Variety Dirt" which is like, their real estate section that I am house hunting. They actually show a photo of a house that I actually was in escrow on and that I dropped out of because it didn't pass inspection. I had an all cash offer, two week escrow, and now I'm not even going to live there. Someone leaked it to fucking Variety! My agents and stuff are going to be like "can we come to your new house"? It's all so tied in now and it's all happening so fast. I mean, I don't know if I should be reading Donald Trump's tweets next to Kanye West's tweets, or what, they're just so similar.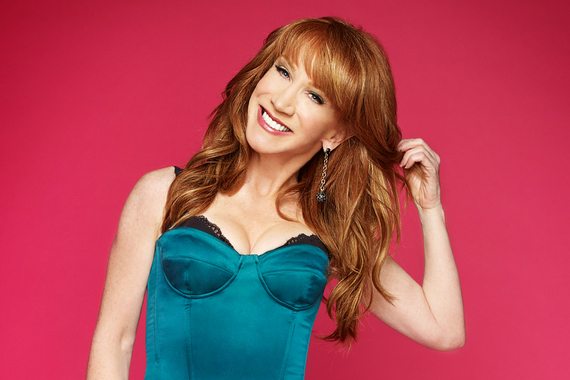 Everything is really so cyclical in this world now, because Arnold Schwarzenegger, who was part of the political landscape as the Governor of California, is now the host of the new "Celebrity Apprentice".
Ok, let me tell you something don't even start me on that my friend. People are cavalier about recalls, but I lived through that. I saw my poor Gray Davis, who was railroaded. If you ever see the Enron documentary "The Smartest Guy In The Room", they really lay out how Ken Lay and all those crooks really helped unseat Gray Davis and had a recall. Now being a California resident, even though I am a Chicago girl, hearing people say "you know what would be cool, if we had the Governator man"! Then we were stuck with that moron for eight years. Now we have a drought that was never addressed, and we were in debt. It's not so cool to have a celebrity act like they know how to run anything. I think that Schwarzenegger should just go away, he should go away from television.


And in terms of sexism, I am a fifty-five year old female. I've had four television shows, I have two Emmy's and a Grammy, and that fool, who has been immersed in nothing but scandal and being a horrible politician, he has a show on the air now and I don't? Fuck that shit! I love to openly call out sexism and ageism, and dammit, i do it with my little bucket of dick jokes, town by town.


Your fans are anxiously awaiting another book from you also!
I'm writing a book right now that comes out December 27th. I just came up with the idea one night. My last book was in 2007, and granted, it went to Number One on the New York Times Best Seller List, but I wasn't going to write another book until I thought I really have a fun reason to write one. The new book is called "Kathy Griffin's Celebrity Run-In's; An Index From A-Z". It comes out on Macmillan Books on December 27th, and I'll have a signing at Barnes & Noble on the actual release date. And of course, I'll be holding it up on New Year's Eve with Anderson Cooper. It's so much fun to write because over the years, I really have run into everyone. This book isn't stuff from my act, it's these little snippets, 500-750 words. It's everyone from Meghan Trainor to Cher. Everyone from Suge Knight to Salman Rushdie. I mean, I met Gerald Ford. I have a story about Kendall Jenner. I really have ended up rubbing elbows with everyone, be it from the charity circuit, awards shows, hosting events, everything. I mean, last night I hosted an event for Iraq & Afghanistan Veterans of America. I love to be a host and I attend everything. When you're doing eighty cities, you're not really a recluse. I'm all over the place. Everywhere I go, I know it sounds cliche, but I really do have friends all over. I write about these experiences and how I run into eveybody I reach out to people all the time and I love courting these interesting people. Like last Friday night after my show, I had dinner with Wayne Gretzky, the hockey player. He came to my show, bought a t-shirt, and we had dinner. It was like "ok check that off the bucket list", My normal audience fans would never think that I would want to meet Wayne Gretky. Met him, had dinner, and twatted the picture. Check and check!

Seeing you is always an experience and I've gotten to seen you four times! Most recently, at the Borgata in Atlantic City.
Oh god I love ya Cookie! I've done specials at the Borgata, it's really great. It can be tough though, because it's risers, it's not a typical theater. So some of the people may be rolling in from the casino. I'm always mindful of the venue too. For example, when I'm at the James Polk in Nashville, it will be a regular theatre, it's part of a comedy fest, I know my good friend Vinnie Vaughn who is running it is a Republican, so I'll try to walk the line. I've played the South before but honey, I've played the "Dirty South"! Nashville is nothing! I've played Parkersburg, West Virginia! Ive done shows where someone is literally yelling from the balcony "Make America Great Again" and I'm like "calm down; it's not a rally, it's a comedy show, everyone relax"!

I think the best thing about you is that you literally never will have anything to talk about. I mean, the Kardashians alone are literally a faucet of material that never really will be shut off.
Yes! And also they're multiplying. I mean, the idea that Blac Chyna is an honorary Kardashian and that Kris Jenner may or may not be upset about it is also a bonanza because I now know Kris Jenner. So you now know that the next time I see Kris Jenner she'll be running from me in a dress and heels while I'm going "Kris Kris!" like I'm a reporter. It's like "Boston Globe here Kris, how do you really feel about Blac Chyna'? Howard Stern likes to tease me he always says "I can't believe you have the nerve to leave your house". The thing is, that's where I get my material. It's my job. This is what we do.

I want you to know, that when I met Prince fucking Charles, Joan Rivers took me to Buckingham Palace as her plus one! That one was book-worthy, I said to myself that I wasn't telling that one until a book! Joan introduced me and said "this is my friend, the outrageous comedian from America Kathy Griffin". Prince Charles pulled me in and said "if it weren't for journalists and comedians, who would keep us honest"?. Prince Charles admitted that! I don't think Donald Trump will ever admit that about comedians or journalists.


And don't you get scared when he points them out? At his rallies he points out poor little Katy Tur, but he points them out in rallies in front of of ten thousand people. I always feel, I mean, he has a security team, there should be Secret Service for the journalists. Like the poor person from NPR. I also will not be putting up with any heckling or disruptions at my show, although disruptions at my show although a disruption at my show is usually a gay guy going "talk about Cher bitch"! A disruption is a disruption. By the way, the person usually yelling that is Anderson Cooper.

In plain talk, you are a queen to the gay community. They absolutely adore you!
Well we have a lot of work to do. We have this HB1840 bill, we have the North Carolina law, I still can't believe Governor McCrory doubled down! Honey, let me tell you, you got Deutsche Bank moving, and I hate to say this, since you know I'm a gay man, but the minute the sports pull out, it's all over. I know thats not the way it should be, it should be that the LGBT organizations should be enough. The truth is you get the NBA, or the NFL or the NCAA pull out and the minute they do, you're going to see those politicians be kicked out of office in two-seconds Because money talks and bullshit walks. I have to point out though, a point i hope you enjoy; I thinks it's so funny, I love Rachel Maddow. Everyone should know, I'm a big fat lefty, everyone should know before they come to Nashville and come and heckle me. I love that Rachel Maddow says that of the businesses pulling out of North Carolina, not only does she talk about the businesses we're talking about, but she also throws in the porn site Xhamster. My boyfriend is always like "YES"! He's like "porn serves the community". You know the straights, you can't trust the straights as far as you can throw em. You have to put up with them, but eventually we'll take over.

How was Mother's Day with Maggie?
(Heavy Sigh). Because you've come to see me four times, II'm gonna be honest. 'm going to tell you something because I hope that your love for her is unconditional. When Maggie mixes boxed wine and champagne...Cookie, I can't control her. She's ninety-five She said to me, and I quote "you know what I miss Kathleen? I miss the Nixon years". I mean, people always like to say that they miss the Regan years since they like to rewrite history ,but the Nixon years? Nixon who resigned in shame? She goes "See Kathleen, you're being dramatic". I had to take it further because I knew I could put it into the act and I asked her why she missed the NIxon years. She was like "because there's too much god damn unrest in this country and I remember when Tricia Nixon got married and that was lovely and the whole country united". Sorry, I'm actually speechless. You may write a hate piece about my mother but I don't blame you. Ive never heard someone that said they missed the Nixon years, but she was drunk, so I'm going to give her the Liza pass, she was drunk. I do take responsibility for her as she is my responsibity so I apologize on her behalf.


I was the last LGBT journalist to interview Joan Rivers and she mentioned you several times during our chat. Its like with the pop culture and political landscape as it is now, you have definitely taken up that mantle.
Aww. you know, there are some Joan Rivers stories in my act, and I always tell people it's not sad its gonna be funny She was the shit. I miss her every day.

Wild West Comedy Festival
TPAC Polk Theatre
www.kathygriffin.net
-- This feed and its contents are the property of The Huffington Post, and use is subject to our terms. It may be used for personal consumption, but may not be distributed on a website.
CHILDREN, BEHAVE! Pop Sensation TIFFANY'S Wise Words To Millennials! (Tue, 24 May 2016 14:47:30 -0400)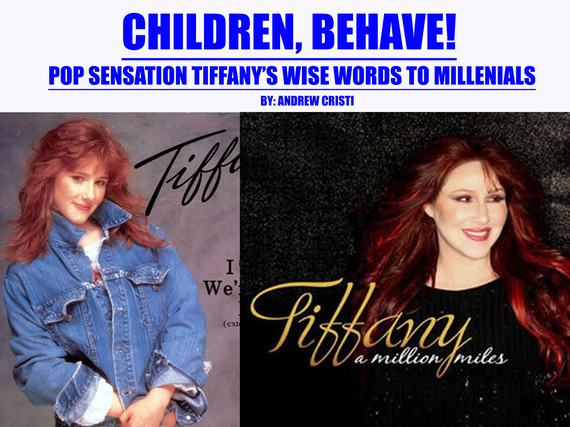 It's been almost thirty years since Tiffany Renee Darwish, or better known to the public as just Tiffany, covered Tommy James and the Shondells, "I think We're Alone Now" and shot to superstardom, and the tune is still stuck in fans heads and hearts. More popular than even "Call Me Maybe" at the time, Tiffany's catchy chords and raspy voice has resonated deeply with a devoted fan base that spans generations- and if the latest reboots of all things 80's and 90's have proved anything, it's that millennials are loyal fans to the things that warm their nostalgic hearts.

With the major anniversary of her first big hit coming up, Tiffany is back on tour with her new album; A Million Miles, and she couldn't be more excited to spend time in the studio, produce- a new experience for her that she's thrilled about- and perform for her fans- which she says is her favorite part of the gig. If there were any doubts to the statement or thoughts that she could be pandering, that is put to rest by how long she spends with each fan during her meet in greet after the show and how much they love her. She is simply a breath of fresh air as she speaks, still the vibrant Tiffany who put on the shows in shopping malls as she gushes in her raspy voice about how much she adores her fans right back, her advice toward young stars, spending all that time in malls, who she admires in the business, and more!


You have such a big millennial following of fans that adore you. This generation is so nostalgic for their youths- especially right now- why do you think that is?
"I think you could be individual- everyone was coming on the scene for the very first time. People ranged from conservative, I was more conservative, to wild- like Cyndi Lauper or Adam Ant- I'm a huge Adam Ant fan. Self-expression was huge. Cell phones were just started. Everything felt like it was on fire. Now everyone seems more jaded. Even the way they promoted shows- there was more excitement and more build up. The world really knew how to be excited for things before and it made things feel more celebratory."

You were really lucky to reach super-stardom before twitter and social media, which can be really cruel to a lot of young stars today. What are your thoughts on this?
"I'm not big on the cattiness of social media- it's not my thing. I think some people like it, it's a soap opera. Some people feel it helps their career- I really don't want that to be that way to boost my career- to be hurtful. I'm not a bully. I try and keep it positive- I'm not a hater. If we don't get along- that's fine. We don't need to be in each others space."

A lot of stars today rush to grow up, but you kept your image very wholesome while in your teen years- your songs were featured on Full House, and you did voice-work in The Jetsons. Was that a conscious effort?
"I was definitely exposed to stuff- it's all there for you, I had drivers always and there was alcohol and parties and peer pressure- but I always respected that I had a platform. Not to say I'm perfect- and there are definitely times I fell off that platform. But, what I get to do is such a tremendous gift- and I really love it and never took it for granted. Not many people get to say they want to be a singer and it happens- I was so lucky and I knew it. I always thought to myself; 'All I really need is someone to snap a picture and then I have a fan out there thinking I let them down'...so I really took it very seriously."

What advice do you have to young artists who are experiencing these invasive attacks on their privacy now?
"I think it's different for them because it's so much more intrusive- and it's not just the press, which is scary. You start to worry about who you can trust in your camp- who is out to get you from your own team, or even your friends- and that's hard. In the end, and this is the truth, the people you can trust most are your fans- because they love you for you, and they are real with you and want you to be real with them. They are the ones that are going to be with you for the long haul. The media will always pick you up and spit you out- it's the rise and fall and nature of the beast. But the fans who love you will love you no matter what- so make sure you love them."









Are there any young artists you particularly admire?
"I admire anyone who does this cause it's hard- and I admire that they are living their lives artistically and in the public eye. But, that said, I can definitely say I have strong admiration for Taylor Swift. Not just for her artistry, but also for her image. I think that Taylor really sets an example that is positive for young girls and I have a lot of God-daughters, and there wasn't a lot of people I was feeling too great about letting them look up to and I really like that she came along. She's an excellent inspiration for young women- and she treats her fans amazing. She shines a great light for them. There are others too, of course, but she really sticks out for me."
(We know Taylor Swift loves to bring people up for surprise duets in her concerts- time for them to duet "I Think It's Alone Now!")

Your hit "I Think We're Alone Now" is a cover of Tommy James and The Shondells original. Did you ever get a chance to sing with him?
"No, I never did! And I would love to! We've spoken on the phone, but never performed the song together!"
(Add Tommy James to the Taylor Swift/Tiffany performance- stat!)


You're extremely dedicated to LGBTQ rights and play a lot of pride events. Talk about how that cause became close to you.
"As I mentioned, I do have a strong bond with my fans and I have a big LGBTQ fan-base- so it's the music that brought us together and hearing people's stories, and the more I listened to their stories of how they struggled and felt hurt being in the public eye and how they related to my music for their own personal reasons I felt that bond- and then even more at home I realized how much I could relate because I was constantly being judged in the public eye and then when I was going home I would whither through an emancipation process- which so many of these fans understood, or were going through. So, I was a teenager just like so many of them were who were struggling with the same home life and identity issues and it really was such a deep bond that will bring you together- and again- the fans are the people that you learn out of everyone you can trust."

Spending so much time in shopping malls on tour when you were young gave you a sense of shopping- you opened your own boutique! Talk about that.
"It unfortunately just closed because I didn't feel I could give it my 100% while I was touring this year. 'Shopping with Tiffany' is a big part of it- and I work with women from size 2 to 22 and I really like being with them and helping them feel beautiful. I will pick it back up again- in a neighborhood outside of Nashville. Nashville is changing. Nashville is cool- but I need something a little more funky."

What's next for you?
"Right now I'm ready to tour internationally- and so excited- this is my first time doing this in a while. So excited to be producing. If something came up where I could act or do more voice-over work, I would love to pop in and do it- especially if it were sci-fi- I'm a huge sci-fi fan! But right now, more than anything, I can't wait to perform A Million Miles for all the fans that have always been there and show them what I've been up to."

And judging by the warm reception from Tiffany's fans? The feeling is more than mutual. If the stars of today want a long-lasting and loving relationship with their fans? They should certainly follow Tiffany's eloquent advice. We could use more class acts like her.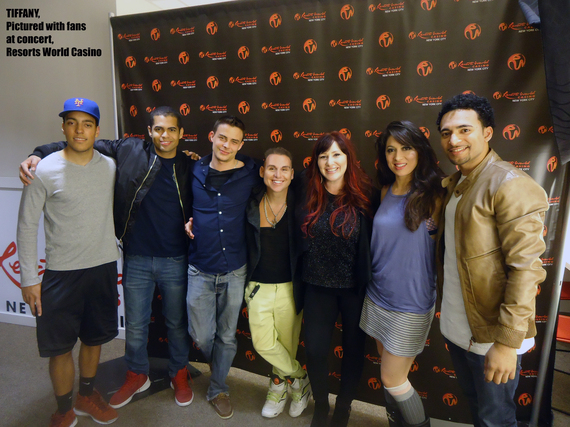 -- This feed and its contents are the property of The Huffington Post, and use is subject to our terms. It may be used for personal consumption, but may not be distributed on a website.
Making a Film Is Only Half the Battle (Tue, 24 May 2016 14:46:49 -0400)
Making your first feature documentary is hard, and it's a process that you rarely get a close look at. This is why I decided to start documenting my own struggle as a filmmaker.

About three years ago I started working on my debut feature doc called The Pearl Of Africa. Making it seems to be impossible, which I why I decided to create a vlog about my struggle to make the film.

The Pearl Of Africa is a story about love, hate and being transgender, in one of the worlds most transphobic places, Uganda.

The film has been selected to Hot Docs, one of the world's largest documentary festivals. In this episode, we're screening the film for the first time in Toronto. But making the film, and having the world premiere is only half the battle, here's why...


-- This feed and its contents are the property of The Huffington Post, and use is subject to our terms. It may be used for personal consumption, but may not be distributed on a website.