Entertainment news and blog articles from The Huffington Post
Great Conversations: Bryan Singer (Thu, 28 May 2015 21:39:42 -0400)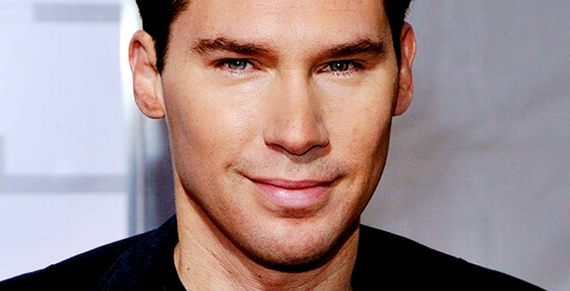 I interviewed filmmaker Bryan Singer for Venice Magazine in late 1998 to discuss his Stephen King adaptation, Apt Pupil. It was somewhat awkward for me, as Bryan and I had been classmates at USC and he was both the first contemporary and first film school comrade I'd ever interviewed. Any apprehension on either side disappeared almost immediately and we became two film buffs talking shop. Singer's films are available online on sites such as Amazon, Netflix and Swamp.com.

BRYAN SINGER:
AN APT PUPIL GOES TO THE HEAD OF THE CLASS
By
Alex Simon


Bryan Singer was born in New York in 1966, and raised in suburban New Jersey. Following the path of his idol Steven Spielberg (Singer's production company Bad Hat Harry Productions, is a direct reference to a line from Jaws, his favorite film), Singer started making 8mm films in his early teens, as well as experimenting with still photography. After graduating high school in 1984, Singer spent two years at New York's School of Visual Arts before transferring to the University of Southern California's prestigious School of Cinema-Television after being accepted to its Critical Studies program. Singer quickly made a name for himself at USC among his classmates as the one to watch in his class. His 8mm films stood out from the pack with their bold visual imagination and polished presentation.

After graduating from 'SC, Singer wrote and directed Lion's Den, an award-winning short chronicling the lives of five high school friends who come together after graduation. It starred Singer's childhood friend Ethan Hawke, and was shot on 16mm for the bargain price of $15,000. With the success of Lion's Den, Singer found financing for Public Access, which he co-wrote, produced and directed. The film, a thriller/character study, told the story of a mysterious drifter who arrives in a small town and sets its inhabitants against each other by means of a public access cable talk show. The film took the Grand Jury Prize at the 1992 Sundance Film Festival, which opened the flood gates of opportunity for the young filmmaker. Singer broke ground in Hollywood in 1995 with the double Oscar-winning thriller The Usual Suspects, which had the world asking "Who is Keyser Söse?" and quickly established Singer as the leading filmmaker of his generation. Singer's latest is an adaptation of Stephen King's novella, Apt Pupil, a thriller about an all-American boy (Brad Renfro) discovering that a Nazi war criminal (Sir Ian McKellen) lives in his neighborhood. In exchange for keeping the old man's secret, the boy demands that the Nazi teach him all he knows about the war, Nazism, and the nature of evil itself. Apt Pupil boasts virtuoso filmmaking from Singer and top-notch performances from its stellar cast, including chilling turns by McKellen and Renfro. Produced by Jane Hamsher and Don Murphy (Natural Born Killers), the Tri-Star release hits theaters October 23.

In person Bryan Singer is the antithesis of the self-absorbed, pretentious filmmaker. He appears much younger than his 32 years and carries himself with a humility that is refreshing, becoming animated and passionate when discussing his greatest love: film.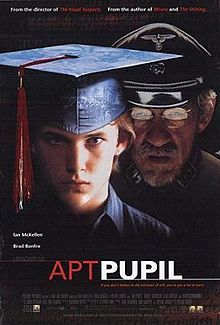 All three of your features have rather dark subject matter. Have you always been drawn toward that sort of material?

Brian Singer: Yeah, I think so. Most of my little student films I made were filled with despair and had these unhappy endings.

How did you come by Apt Pupil?

I read the story when I was in college and I always thought it would make an interesting movie. I think the thing that most interested me is that the terrible deeds that occurred so long ago could somehow manifest themselves into contemporary society.

Was it difficult adapting the story?

Very, yeah. The book takes place over four years and involves a lot of reoccurring violence from both characters. I found that as I was adapting it and trying to bring it to the conclusion that the book had, I found it very difficult. Although it works very well on the page, the written word allows you more room for imagination, whereas on film the experience has to be more believable, I think. If I had shot it like it was in the book, it would have come off as repetitive and exploitative, which was definitely not the way to go given the subject matter. So I tried to capture the essence of the book, the theme of the book, the terror of the book and celebrate that. It was difficult, though. We went through a lot of different drafts (of the script) and explored staying closer to the book, but in the end it took some time before we came up with something that worked. But I love the book. I'll always love the book.

The thing I always loved about the book was that it was a perfect metaphor for how easily innocence is corrupted by evil.

Yeah, I agree. And the other thing is, it's important to realize that this film is not about fascism. It's not about racism. It's not about Nazism per se. It uses that as a device to talk about evil or evil deeds. I think that the character of (the Nazi) Dussander easily could have been a serial killer, a degenerate, Pol Pot...or any number of incarnations. It's about what the character represents.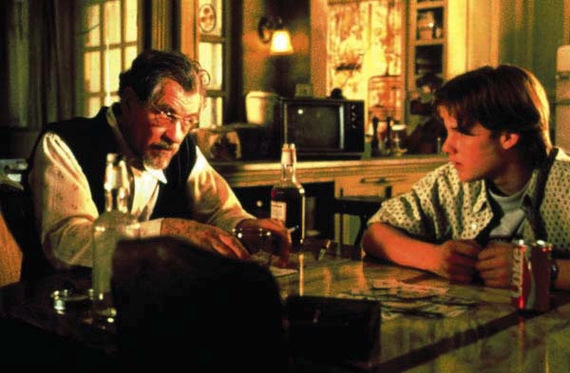 It must have been interesting working with a relatively new actor like Brad Renfro and a seasoned veteran like McKellen.

Yeah, it wasn't that much different from doing The Usual Suspects, where I had actors coming together from different backgrounds and levels of experience. It's what made (Apt Pupil) exciting to me: that mixture of oil and water, the coming together of two completely individuals is what intrigued me most about the book, so why not try to recreate some of that energy in casting? I auditioned a number of young people and I found Brad to be, by far, the most real and raw, and simultaneously, the most intelligent and talented. With Ian McKellen, we were actually introduced by a mutual friend early on. I had a list of a number of the sort of obvious older, European actors...I wanted, like with Kevin Spacey in The Usual Suspects, to have this character played by someone who wasn't as familiar to mainstream audiences, which Kevin wasn't at the time. I also thought that Ian brought a degree of British charm and flamboyance to this otherwise stoic German character.

Do you generally give a lot of direction to actors, or just sort of let them go and watch it happen?

It depends on the actor. It depends on the day. It depends on the moment. It depends on the shot. Sometimes the actor isn't aware of where the camera is, or how important the blocking for a scene is. Sometimes the actor might forget where we are in the course of the movie. They feel where they are in terms of the arc of their character, but they don't see the movie in their head the way I do. So sometimes certain things are called for which I try to fill in, but otherwise I try to give them as much freedom as possible.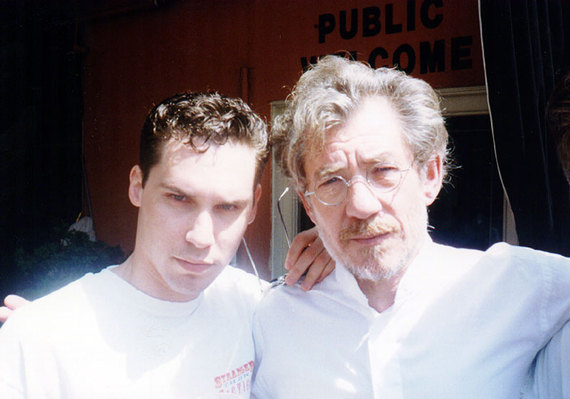 How much do you rehearse?

I don't rehearse. We do a run through with blocking and on this movie we did a read-through with part of the cast to see how it sounded. Richard Dreyfuss was nice enough to read Ian's part, who couldn't make it because he was in London doing a play.

What's the trick to adapting a book for the screen?

The trick is your movie is separate from that book. Do whatever it takes to make the story make sense on screen. The biggest mistake a filmmaker or screenwriter can make is to get mired down in details from the book that don't work on-screen. A film is written three times: once on the page, once on the set, and once again in the editing room. You're constantly recreating what that movie is every time you go in to work with those materials.

How did you become interested in film?

My neighbor was a photographer for the high school yearbook and he was really cool, so I thought it'd be cool to be a yearbook photographer. That's how I started.

Who was the filmmaker who inspired you initially?

Steven Spielberg. Actually, George Lucas and Steven Spielberg, but it was really when I was 16 and E.T. came out I was blown away by the film, then they profiled Spielberg's life on "Nightline." And all of the sudden a personality was given to the man who made the movie that moved myself and so many people. Here he was a Jewish kid from the suburbs, like me, sort of a nerd, like me, a drawer full of 8mm movies...and I thought, hey, maybe I should do that too. It was such a relief because I figured out what I wanted to do with my life, even though it wasn't being a pilot, or marine biologist, like a lot of the people I'd grown up with.

Have you met Spielberg?

Yeah, he had seen The Usual Suspects before it came out, and I got word when I was at a film festival in Thailand that he wanted to meet me and (screenwriter) Chris McQuarrie. So Chris and I went to Amblin', he walked into the room...for twenty minutes I was nervous, then I was completely comfortable, felt like I was talking to a fellow filmmaker. I mean, I'll always be starstruck around him. I saw him at Deauville a couple weeks ago and it was still like "I'm talking with Steven Spielberg!" He's been great to me. He, Robert Altman and John Schlesinger are my DGA sponsors, which was amazing! I also went on the set of the new Star Wars film when I was in London, which was an incredible experience, because I'm doing this very effects-intensive film next (X-Men). I also got to go down to the Titanic set in Rosarito and watch Cameron work, which was a real treat. I learned a lot. All these people have been very accommodating and helpful to me. It's good to talk to those sorts of people about these sorts of movies because they have a better sense of how to do them. They also don't let the effects govern them. Story is always the most important thing to them. Then of course, you forget everything you've heard and make it your own! (laughs)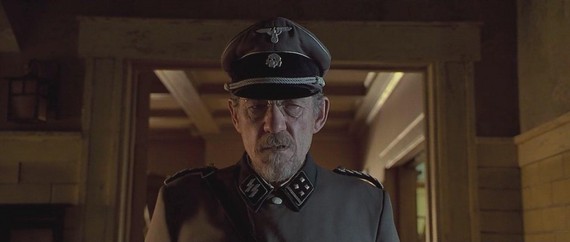 Do you think it's crucial for young filmmakers to have a mentor?

I think exposure to these filmmakers is crucial, but I don't know about mentoring. I've never really had a mentor. I've never really spent that much time with any of these gentlemen to consider them a mentor. But I think exposure, and conversation and questions to them are important to give, if anything, a feeling that they've overcome the same hurtles you're trying to and how they did it. It can be anything from informative to inspiring.

How was your experience at USC?

It was great. I was exposed to so many great films. It's been really great being an alumnus. I was down there recently for a ceremony, and afterwards myself, Randal Kleiser (Grease), John Milius and George Lucas went over to the film school and surprised the kids who were up all night editing their final thesis projects. It was a real thrill to be able to waltz into the editing area with these people and watch the kids react. Lucas and Milius just poured out the stories to the students. Each finished the other's stories, it was great. A once in a lifetime kind of thrill. I felt kind of in the middle. I've only done a few films and these guys are like, history! So I just sort of stood back, listened and enjoyed the moment. It was one of the best nights I've had.

What's surprised you most about success?

I guess the fact that you think it will change everything for you, and it doesn't. I went back to my high school reunion thinking I'd be "Ha, ha, ha, look at me," and it just wasn't like that. I sat at the same table the whole night with the same three geeks who I was best friends with. For the first twenty minutes there were people who talked to me who'd never talked to me before, then there were others who just ignored me, thinking it wouldn't be cool to talk to me at all. It's hard to know how to act in situations like that, I guess. I never had any real bitterness or resentment. I just tried to stay focused on the work. But success doesn't take away any of your fears, or anxieties. Those things stay put, regardless.

Any advice for first-time directors?

Once you have a great script, get a great producer, one who can be very objective. And remember, a film is written three times: once on the page, once on the set and once in the editing room. And don't ever be a slave to something just because you wrote it, or shot it. You have a chance to remake your movie in the editing room. Take advantage of it. If you look at any of your favorite movies really carefully you can see where they were cut, and they're great because of those decisions. Don't be afraid to cut.


-- This feed and its contents are the property of The Huffington Post, and use is subject to our terms. It may be used for personal consumption, but may not be distributed on a website.
Employers Far From Showbiz Can Help Veterans By Copying Jon Stewart (Thu, 28 May 2015 21:04:41 -0400)
When Sgt. Sarah Serrano ended active duty with the U.S. Marines in 2009, she returned to Los Angeles to pursue her civilian dreams of acting and writing.

Serrano threw herself into networking, but as she told The Huffington Post, "One year and zero professional connections later, I realized why so many burn out quickly."

The military doesn't prepare veterans for an industry that trades in elbow-rubbing and name-dropping, while vets find themselves typecast -- as providers of security and law enforcement.

"I cannot tell you how many times police departments have tried to recruit me," Serrano said. "It can be anything from mall security guard to Border Patrol, it's hard to get employers to see outside the uniform."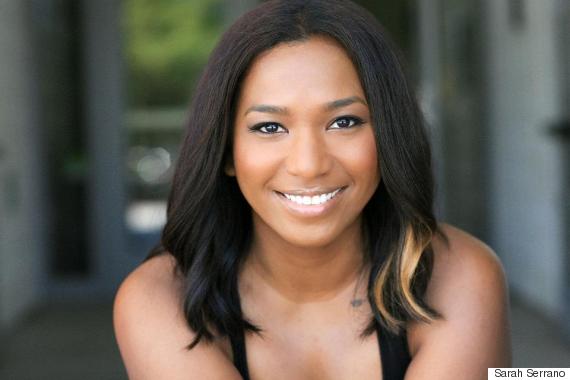 Veteran Sarah Serrano is a model, actress and writer who works with Veterans in Film and Television. (Photo courtesy of Sarah Serrano)



What society doesn't see is the individual, Serrano observed. "We are usually seen as extreme cases of people in need of charity or acting with heroic valor, but there is so much more in-between."

Serrano now writes, acts and models in addition to working with the LA-based group Veterans in Film and Television. The VFT links veterans with film and TV opportunities -- and regularly sends members to specialized boot camps run by Jon Stewart and his crew at "The Daily Show" to help vets break into the business.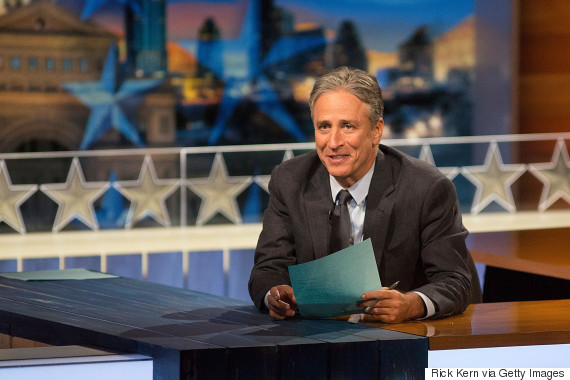 "Daily Show" host Jon Stewart is helping veterans break into showbiz. (Photo: Rick Kern/Getty Images for Comedy Central)



On Monday, The New York Times revealed that over the last few years, "The Daily Show" has been quietly running a program aimed at boosting veterans with film and television ambitions.

A request for Stewart to mentor a veteran sparked the idea for the Veteran Immersion Program, "Daily Show" senior coordinating producer Elise Terrell told The Huffington Post on Wednesday. Terrell and production manager Camille Hebert are the chief architects of the program and have been involved since its beginning in 2013.

"Jon came to Camille and myself because at the time we ran the internship program here," Terrell told HuffPost. "He wanted to create a program for veterans to expose them to some of the behind-the-scenes aspects of television production and the entertainment industry."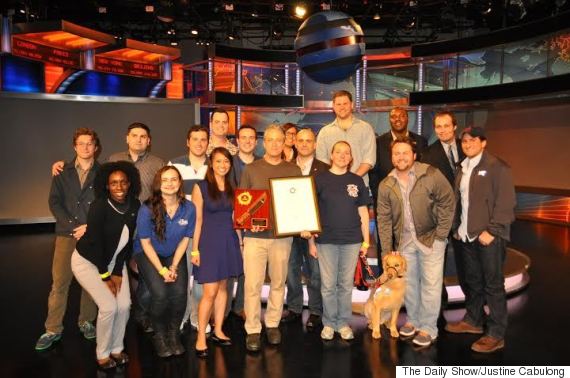 Jon Stewart in 2013 with the first class of participants from the Veteran Immersion Program. (Photo: The Daily Show/Justine Cabulong)



Each five-week session brings together 24 veterans who use the "Daily Show" studio as their classroom. Once they've spent a week immersed in every aspect of production, they meet with the specific department (writers, producers, etc.) they want to learn more about. The program, which runs nights to accommodate the vets' work schedules, ends with a career fair to help participants find opportunities in the film and TV business.

Several participants have gone on to land jobs with "The Daily Show," "The Tonight Show" and NBC, according to Terrell.

Early on, there had been some concern about a potential culture clash between the "Daily Show" staff and the veterans, she said, but that quickly melted away. Now the program produces close bonds and gratitude on both sides.

Terrell recalls the first year of the program: "The veterans made us these dog tags and commemorative military medals and gave us the tags with our names on them. ... It felt so ridiculous because we couldn't thank them enough. This whole program has been trying to thank them for their service. it was this mutual thank fest."

She remembers one veteran saying at the end of the course, "I got out of the military, I didn't know what I wanted to do. I felt totally lost. After six weeks, I know what I want to do and I don't feel lost anymore."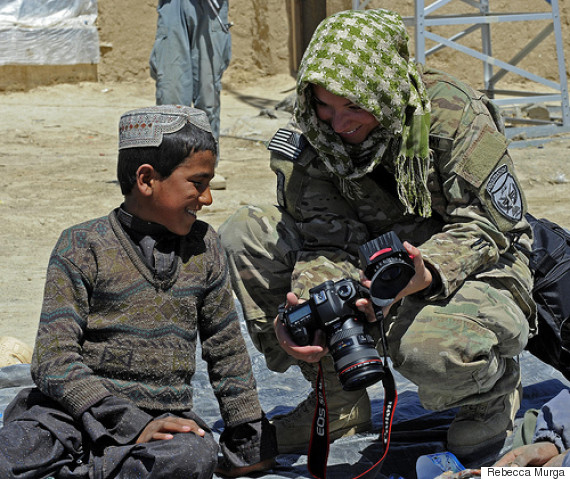 Veteran Rebecca Murga is now a writer and filmmaker. (Photo courtesy of Rebecca Murga)



One veteran who has moved into the entertainment industry is writer-director Rebecca Murga. Once she served several tours in Iraq, Afghanistan, Kuwait and Qatar as a public affairs officer following 9/11, and she is still a captain in the Army Reserve. She told HuffPost that vets with Hollywood dreams need to figure out the art and craft of filmmaking and the entertainment business itself.

"Unfortunately the military doesn't teach you any of those things," Murga said.

But what people do learn in the military -- how to be resourceful, lead others and never quit -- can be put to use in any industry. "Being a good film director is being a good leader, and leadership is a characteristic I developed in the Army," said Murga.

Indeed, Terrell and her "Daily Show" colleagues are hoping that other industries where veterans aren't commonly found reach out to them as well.

"The formula can really be applied to any sector: the medical industry, the financial sector," Terrell said. "There's always a way to apply this program to any kind of workplace. It's easier than it sounds. It's rewarding both on personal levels and on professional levels, and the veterans that have been hired on shows have contributed tenfold."

In the New York Times article, Stewart said his show's idea "is ready to franchise," and he encouraged copycats.

"It isn't charity," he said. "To be good in this business you have to bring in different voices from different places, and we have this wealth of experience that just wasn't being tapped."

Serrano noted that veterans also offer great diversity -- something that many industries could use more of.

"Veterans' voices are so diverse because we are drawn from all segments across America to serve," she said. "Less than one percent of Americans serve in the military, but that one percent is richly diverse." She added that veterans "have stories that the average American doesn't."

One other benefit of military training: workplace tidiness.

"They clean up after themselves," Terrell said of the veterans. "On the late nights that they're here, we order pizza for them and they always stay and help us clean up."

-- This feed and its contents are the property of The Huffington Post, and use is subject to our terms. It may be used for personal consumption, but may not be distributed on a website.

HBO Now Is Coming To Google Play And Chromecast (Thu, 28 May 2015 20:27:27 -0400)

LOS ANGELES (Variety.com) - HBO Now, the premium cable programmer's standalone streaming service, will be available this summer in the Google Play store for a range of Android devices including Chromecast.

The service -- previously available only through Apple TV and Cablevision Systems -- will be coming to Google devices in the near future, said Google senior VP Sundar Pichai, who made the announcement at the Google I/O developers conference Thursday in San Francisco. In addition, he said the company will bring HBO Now and HBO Go to the Android TV connected-television platform.

HBO Now, which is priced at $15 per month and doesn't require a pay-TV subscription, will come to Android this summer, according to the cable net. That will include support to cast the service to Android and Apple iOS devices, as well as web browsers on desktops and laptop computers.

"We're looking forward to expanding our relationship with Google through HBO Now," Bernadette Aulestia, executive VP of domestic network distribution for HBO, said in a statement. "We have seen through social media that there is great demand for the service among Android and Chromecast users, and we're excited to deliver HBO Now to them."

HBO Now offers access to more than 2,000 of the network's original titles and specials, including every episode of "Game of Thrones" (pictured above), "True Detective," "Girls," "Veep," "True Blood" and "Sex and the City." HBO Go, its authenticated service for consumers who subscribe through a pay-TV service, provides the very same content.

HBO's push into the over-the-top space -- notwithstanding Cablevision's participation -- has ruffled feathers at big cable and satellite TV providers. That's because they stand to lose TV subscribers if people opt to pay for HBO Now on an a-la-carte basis. But the Time Warner-owned programmer sees the need to forge ahead on OTT as it faces growing competition from Netflix as a value-added video service.

-- This feed and its contents are the property of The Huffington Post, and use is subject to our terms. It may be used for personal consumption, but may not be distributed on a website.

North West And Penelope Disick Channel 'Black Swan' (Thu, 28 May 2015 20:27:09 -0400)

North West and cousin Penelope Disick have reached a new level of cuteness as they channel the 2010 Oscar-winning film "Black Swan," with their respective white and black tutus.

Their aunt, Khloe Kardashian, shared a photo of the girls to her Instagram account on Thursday, which she captioned, "My little ballerinas ."





North's mom Kim Kardashian had previously shared a photo of her tiny dancer on her own Instagram account and revealed that her almost 2-year-old was doing "Ballet in Balmain," because, of course.

-- This feed and its contents are the property of The Huffington Post, and use is subject to our terms. It may be used for personal consumption, but may not be distributed on a website.

Bill Nye Announces the 2015 Fun Fun Fun Fest Lineup and Explains the Axis of Fun (Thu, 28 May 2015 19:24:29 -0400)

Nothing validates a claim quite like hard facts from a scientist, which is why Fun Fun Fun Fest, Austin's popular cross-genre Indie music festival, hand-picked Bill Nye to announce the 2015 lineup and provide evidence that this fest is, in fact, the most fun in all the land.



Fun Fun Fun X from funfunfunfestival on Vimeo.



Although The Science Guy clearly has the chops to crunch the numbers and appears to be all up in pop culture these days, how exactly did he end up as an ambassador for this fest?

"About 2 years ago, I wanted to find a better way of showing folks that FFF was different than other festivals, because I really believe that it is. It's not a very credible thought coming from me though," explains co-founder James Moody. "So we decided to work with a scientist to basically prove, through science, that FFF was special... and scientifically different from everything else out there. Thankfully Bill Nye agreed, likes tacos, and loves Wu-Tang, so here we are. Because science."

To slam-dunk the case, Nye employs all the tools in his arsenal such as a Wu-Tang Periodic table, a mind-blowing fun equation and "Quantitative Bummer Observation" metrics to explain his conclusion. With the comedy lineup yet to be announced, it wouldn't surprise me at all to see him show up on the Yellow stage come November but I don't have the science to prove it yet.

Check out the video for this year's lineup and the full demonstration.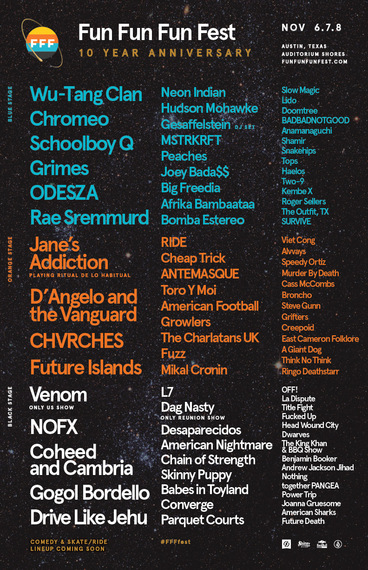 -- This feed and its contents are the property of The Huffington Post, and use is subject to our terms. It may be used for personal consumption, but may not be distributed on a website.
Woman Performing 'Lose Yourself' In Sign Language Gets Us Super Pumped (Thu, 28 May 2015 19:10:59 -0400)
We always wondered how to say, "Mom's spaghetti" in American Sign Language.

Luckily we have Shelby Mitchusson, an ASL interpreter who performed Eminem's "Lose Yourself" on YouTube. It's one of her first videos -- though she appears to have interpreted bad-assery at rock concerts before -- but we can tell she's going to be an internet sensation.

She really gets into it -- and it looks like she plans on rewarding us with more of her videos soon.

"I have a deep love for interpreting music and would love to share more as I am always interpreting music," she wrote on YouTube. "As always your feedback is wanted! Again, thank you all -- I'll upload more soon."

If you think Shelby's awesome, meet the woman who took Public Enemy's music to a whole new level with sign language.
-- This feed and its contents are the property of The Huffington Post, and use is subject to our terms. It may be used for personal consumption, but may not be distributed on a website.
Stones' (Dis)Satisfaction Defined the Summer of '65 (Thu, 28 May 2015 19:10:08 -0400)
In 1964, the Beatles initiated a pop music renaissance and music became important to young baby boomers in a way it had never been for previous generations. Children, some not yet in double digits, were immersed in Top 40 radio, often listening under the covers long after our parents thought we were asleep.

With earnest curiosity, we engaged with lyrics that were becoming increasingly complex, even for our older brothers and sisters. By '65, we heard the simplicity of "Gee, I really love you," give way to "the twisted reach of crazy sorrow." And fresh new sounds and rhythms from British and American groups made it hard to keep still. Not yet burdened with the self-consciousness of puberty, we danced.

It was the height of the British Invasion, and we couldn't get enough of the new bands from across the pond. The Beatles were, of course, a thing apart, but the Dave Clark 5, Herman's Hermits, Peter and Gordon, Gerry and the Pacemakers and the Animals also called out to us. The Rolling Stones had a few minor hits and a TV appearance in '64, but we weren't paying much attention to Mick and the boys. Then, in June '65, "(I Can't Get No) Satisfaction" happened.

Only three months after the Beatles shocked parents with "She said that living with me was bringing her down," the Rolling Stones snarled "I can't get no satisfaction," and alluded to sex during menstruation. As I discuss in Beatleness, the Fab Four's arrival in '64 heralded a new frontier of youth empowerment, self-expression and freedom. The following year, with "Satisfaction," the Stones -- labeled a "leering quintet" by Newsweek -- pushed that frontier forward.

The song comes at you with an assaultive riff and doesn't let up for three minutes and 44 seconds. Using his new Gibson Maestro fuzzbox, Keith Richards attempted to simulate horns, which is how he wanted the song recorded. He thought the fuzz guitar, intended only as a placeholder, was too gimmicky. Outvoted by the rest of the band, the distorted guitar prevailed. The riff has become something almost beyond music, like a naturally occurring sound one just hears out in the world. It's hard to imagine the last 50 years without it.

Unrelenting percussion, layers of driving guitar, subtle piano and elegant tambourine support and sometimes teasingly obscure incessantly complaining lyrics. This mélange, delivered with Jagger's then-newfound swagger, was an audacious "fuck you" to the World War II generation. The double negative in the title and chorus, a form of speech used by the powerless and marginal, adds urgency, angerand a touch of menace.

Stones manager Andrew Oldham consciously marketed the band as the antithesis of the Beatles. But marketing strategy or not, young music fans could hear, see, and perhaps more importantly, feel the inherent differences between the two bands. The Beatles were a boomer obsession at this point, so when the Stones suddenly grabbed our attention further along that frontier, you had to have an opinion. "Satisfaction" began the "Stones v. Beatles" (or "Beatles v. Stones") conversation that has occupied fans and critics alike for 50 years.

Unlike the protagonist in Chuck Berry's "Too Much Monkey Business" who doesn't bother complaining because he knows his objection will be overruled, or the guy in Eddie Cochran's "Summertime Blues," who was powerless because he was too young to vote, the Stones complained loudly and persistently -- and empowered young listeners to do the same. The rousing critique of vapid media, consumer culture, conformity and sexual rebuff was number one for four weeks -- quite an earful for a mass audience of very tuned-in children.

When the Stones performed the song on ABC's "Shindig" in May '65 and then on "The Ed Sullivan Show" the following February, young viewers saw a band more androgynous than the Beatles, and overtly sexual. They were intriguing, even off-putting at times, but we didn't look away. We didn't even look away when pouting Mick tried to stare us down in tight close-ups. Jagger's persona, with its fluid sexuality, enigmatic energy and oppositional stance, became a significant presence in boomers' lives.

The Stones' misogyny became as integral to the package as Jagger's androgyny, an odd contradiction that, in retrospect, could have been challenging for fans of all ages and added to the sense that the Stones were "darker" than the Beatles. Yet, both boys and girls wanted the look and many tried out Jagger's moves. Father and son battles over hair and tight pants heated up, as the Stones' effeminate, punk style spread through junior highs and high schools across America. In fact, "Satisfaction" could arguably be called the first punk rock song.

The similarly-themed "Get Off of My Cloud" followed a few months later. By the time the Who's "My Generation" hit the states, the media was obsessed with the so-called generation gap. The sixties were in full swing. Young people were seeking satisfaction.

One of the main Beatles takeaways was "all you need is love." We now know this isn't quite true. Love is essential, but, pragmatically speaking, it's not all we need. The Stones classic speaks a greater truth. The media still offer uninspiring, useless information. Advertisers continue to exploit our insecurities to drive consumption (which is, by the way, destroying the planet), and boomers, with our high divorce rates, are still often frustrated as they try to navigate gender relations. Listening to "Satisfaction" today, I hear a tirade against a culture that thwarts the basic human need to feel fully alive and engaged -- intellectually, emotionally and physically. "Satisfaction" sounds as fresh today as it did 50 years ago, and fires our imaginations.
-- This feed and its contents are the property of The Huffington Post, and use is subject to our terms. It may be used for personal consumption, but may not be distributed on a website.
Gina Rodriguez Shares 'The Only Way To Stop Stereotypes' In Hollywood (Thu, 28 May 2015 18:55:11 -0400)
It's no secret that Gina Rodriguez is an advocate for authentic portrayals of minorities in Hollywood. And for the 30-year-old "Jane The Virgin" star, the power to change the industry largely lies in the hands of actors.

As part of The Hollywood Reporter's recent comedy actress roundtable, Rodriguez joined Lena Dunham ("Girls"), Amy Schumer ("Inside Amy Schumer"), Ellie Kemper ("Unbreakable Kimmy Schmidt"), Tracee Ellis Ross ("Black-ish") and Kate Mckinnon ("Saturday Night Live"). Both Rodriguez and Ross were vocal about the lack of roles in the industry for actresses of color.

When Ross asked the "Jane The Virgin" actress about her experience auditioning in Hollywood, Rodriguez said she makes it a point to avoid parts that rely on stereotypes.

"I remove myself instantly if something's perpetuating a stereotype," Rodriguez told THR. "But the only way to stop stereotypes is to say, 'I'm going to wait for a journey that suits me.'"

"When you compromise, you don't do your best work," she added. "You're only left with your integrity. You can't take those Jimmy Choos with you!"

The Golden Globe-winning actress said Hollywood's issue is one of being out of touch with other cultures rather than "hard-core racism."

She added that it's useful to show industry executives the financial benefits of diversity -- pointing to the success of recent TV shows -- rather than vilifying people.

It's not the first time the Chicago native has spoken about the importance of choosing roles that align with her morals. After her critically acclaimed performance in the indie film "Filly Brown," Rodriguez, who is of Puerto Rican descent, passed on an opportunity to star in Lifetime's "Devious Maids" because she was waiting for a role that would shake up the portrayal of Latinos in Hollywood.

The actress opened up to The Huffington Post before the "Jane The Virgin" premiere last fall about turning down such a big opportunity.

"I didn't choose 'Jane' over 'Devious Maids,' I just decided to pass on 'Devious Maids,' and that was two years ago," Rodriguez said. "That was way before I knew 'Jane' even existed, but I knew that you practice what you preach and sometimes that comes with sacrifices you wish you didn't have to make. There were times when I was like, 'Why am I pulled so strongly to be a voice, to not keep my mouth shut? Why can't I just keep my mouth shut, take the job, take the money and walk like everyone else?' Because it's scary. You're afraid people are not going to want to work with you. You're afraid people are going to think things about you for speaking up."

"But if I don't do it, then what? I'm going to just keep wanting somebody else to? If I don't speak up, I'm just going to what? Sit around and complain and hope that somebody else will? No. I wasn't raised like that," she continued.

"If I want change, then I've got to do it. And if I want to do it, I've got to be that change. And that takes sacrifices that sometimes don't pay the bills, you know?" she said. "And I'm OK with that."

Watch more comments from Rodriguez in the THR video, and read the comedy actresses' entire conversation at The Hollywood Reporter's website.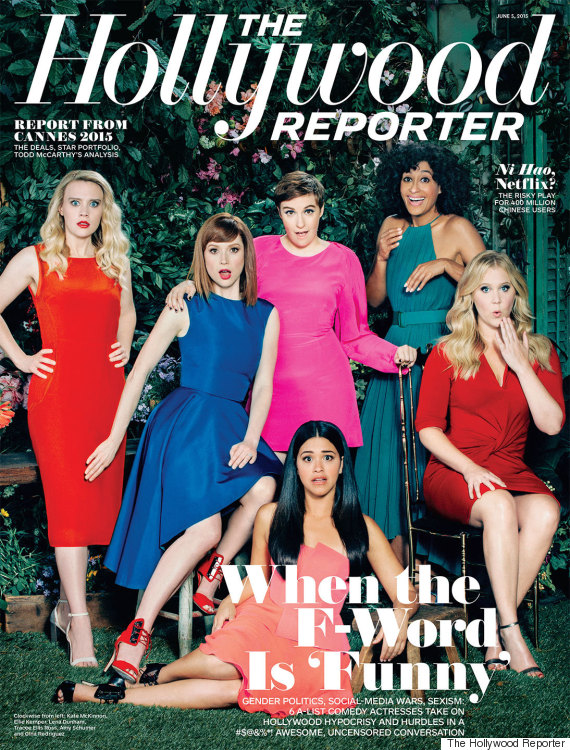 -- This feed and its contents are the property of The Huffington Post, and use is subject to our terms. It may be used for personal consumption, but may not be distributed on a website.
Tacoma Little Theatre Presents a Vibrant Version of the Classic Cabaret (Thu, 28 May 2015 17:47:01 -0400)
Although many people believe that Cabaret is an upbeat musical with a couple classic songs, it's actually a musical dealing with prejudice and the rise of the Nazis in Germany. And when Sally Boyle actually sings the title song, it's after the Nazis have devastated the Kit Kat Klub cabaret.

So, staging Cabaret at a small local theater is risky. Still, Tacoma Little Theatre's new production of the classic Cabaret is stunning and well worth seeing. With Mauro Bozzo holding court as the Emcee and host of both the show and the Kit Kat Klub and Elise Campello brilliantly singing and acting the other key role as Sally Bowles, this production shines throughout.


Unlike so many shows that start with a problem to be solved and leave the audience on an upbeat note, Cabaret begins with the Emcee stepping out beyond the theater's forth wall and welcoming the audience to the Kit Kat Klub cabaret. The show then goes on to cleverly introduce us to all the players including the softly spoken Jewish Herr Schultz, who will eventually run headlong into the Nazi Holocaust.

Even under the mantle of those dire times, the show provides many lighter moments, especially when Rachel Fitzgerald as Fraulein Kost, a local call girl, is on stage. Rachel plays the part fully and with great comedic skill, adding a bit of levity to a time of great despair.

All in all, the Tacoma Little Theatre's production of Cabaret is a entertaining show that also leaves the audience thinking. It runs through June 14.

-- This feed and its contents are the property of The Huffington Post, and use is subject to our terms. It may be used for personal consumption, but may not be distributed on a website.

Bobby Flay Cheated With January Jones, Claims Estranged Wife In Court Docs (Thu, 28 May 2015 17:40:13 -0400)

Bobby Flay and Stephanie March's divorce is not what you'd call amicable.

The couple split in early April after 10 years of marriage and March is challenging the prenup under which Flay is required to pay the actress $5,000 a month.

In Touch reports that March is challenging the prenup on the grounds that Flay allegedly cheated on her with three women, including actress January Jones.

A source familiar with the case told the magazine that the former "Law & Order: SVU" actress is claiming in court papers that the 50-year-old celebrity chef "committed adultery" with Jones several times in the in early 2010. The magazine also reports that March has accused Flay of cheating with a food stylist and his assistant.

Page Six previously reported that it's believed the couple's prenup had no infidelity clause, and if true, March's claims likely would not help her cause. However, TMZ reported that the actress also filed documents claiming that it's her "amazing palate" that is responsible for his success.

Reps for Flay and Jones have yet to respond to requests for comment.

-- This feed and its contents are the property of The Huffington Post, and use is subject to our terms. It may be used for personal consumption, but may not be distributed on a website.

The Path To The Big Screen Has Been Anything But Sunny For Cameron Crowe's 'Aloha' (Thu, 28 May 2015 17:36:03 -0400)

Oh, the places Cameron Crowe will go: all the way to Hawaii, apparently, to make a movie that spent several years in development, drifted almost completely into the Hollywood ether, sprung back to life with a new cast and was condemned by a top-level studio executive. The once-exalted director -- responsible for beloved hits like "Say Anything...," "Jerry Maguire" and "Almost Famous" -- needs redemption after the trifecta of "Vanilla Sky," "Elizabethtown" and "We Bought a Zoo" soiled his résumé. Sadly, "Aloha" and its lengthy journey to the big screen won't quite get him there.

Starring Bradley Cooper as a defense contractor completing a satellite mission in Honolulu, "Aloha" is part romantic comedy and part military sting operation. (Said operation deals with the militarization of space, which is as "huh?"-worthy as it sounds for a rom-com.) Cooper's character completes his work under the watch of a chatty Air Force pilot (Emma Stone) who becomes an obvious love interest, but he also reunites with a long-lost flame (Rachel McAdams) who is now married with two kids. Along the way, the movie gets about as messy as its development woes.

Doubling as a case study about a movie gone awry, below is a timeline of the trouble (at least the extent that's on the record) that has plagued "Aloha" over the past several years.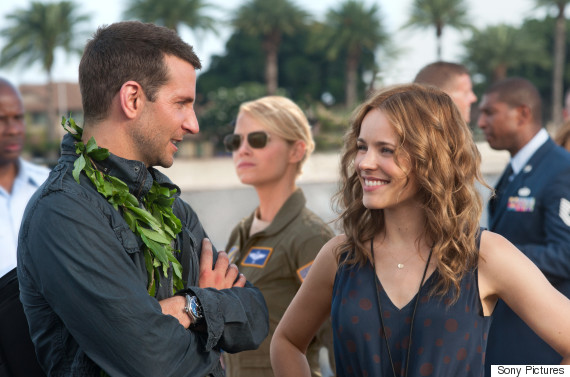 June 8, 2008: Sony-owned Columbia Pictures tops four rival studios in the heated bidding for an untitled, fully developed Cameron Crowe "romanic-comedy adventure" starring Ben Stiller and Reese Witherspoon. Plot details are kept under wraps, but the movie is slated to begin shooting in January 2009. It will be Crowe's first movie since 2005's widely detested "Elizabethtown."

October 2008: The plot leaks online after the script begins to circulate. Stiller is said to be playing Brian Gilcrest, a disgraced U.S. weapons consultant who is ordered to supervise the launch of a spy satellite in Hawaii. While stationed there with the humorless Major Lisa Ng (uncast), he reencounters his long-lost love (presumably Witherspoon), who is now married with two kids. Self-discovery ensues, along with a dose of the supernatural when Brian experiences visions of the Hawaiian gods and is asked to find a sacrifice for one of the island's volcanoes. (Cue "Joe Versus the Volcano" comparisons.) Crowe, a former rock journalist, is known for his movies' catchy soundtracks, and the script contains a sample playlist of songs that could factor into the film:
Cat Stevens -- "Don't Be Shy"
U2 -- "Elevation"
The Rolling Stones -- "Prodigal Son"
The Blue Nile -- "Let's Go Out Tonight"
Buckner & Garcia -- "Pac-Man Fever"
Tom Jones -- "What's New Pussycat"
The Who -- "Baba O' Riley"
The Beatles -- "She's Leaving Home"
Stevie Wonder -- "Ribbon in the Sky"

December 2008: The film is titled "Deep Tiki," but Witherspoon tells Collider that shooting has been postponed until 2010.

August 2009: With "Deep Tiki" development news at a halt, Crowe reemerges by directing Pearl Jam's video for "The Fixer," his first behind-the-camera work since "Elizabethtown."

May 2010: "Deep Tiki" has stalled indefinitely. Reasons are unclear, but Stiller and Witherspoon move on to other projects. Meanwhile, Crowe signs on to direct and rewrite the adaptation of Benjamin Mee's memoir "We Bought a Zoo," which he'd been circling since the previous winter.

March 2, 2011: "The Union," Crowe's HBO documentary about Elton John's creative process, opens the Tribeca Film Festival.

Sept. 10, 2011: Crowe's rockumentary "Pearl Jam Twenty" premieres at the Toronto International Film Festival. It airs on PBS' "American Masters" one month later. Along the way, Crowe says he'd "consider" making a sequel to "Say Anything...," and the entertainment press goes nuts. There is still no word on "Deep Tiki."

October 2011: In a New York Times profile, Crowe reveals he plans to begin shooting his next film -- from a script he finished two days before the interview occurred -- in March 2012, with another movie planned after that. Befuddled journalists wonder whether the director is referring to "Deep Tiki," the Marvin Gaye biopic to which he is tied or another project altogether.

Dec. 23, 2011: "We Bought a Zoo" opens, becoming Crowe's first mainstream theatrical feature in six years. While doing press for "Zoo," he says he cannot reveal what film will be his next, but teases it as "more of a straight-out comedy."

July 30, 2012: After March comes and goes with no casting announcements, Deadline.com reports that Emma Stone has signed on to star in "untitled love story" that Crowe is directing for Sony. The article contains no mention of "Deep Tiki," but Variety's Jeff Sneider tweets on the same day that Crowe has rewritten the script and it is again gaining momentum at Sony. The movie's sensibilities are said to be closely aligned with that of "Almost Famous" and "Jerry Maguire."

Oct. 24, 2012: A "lengthy search" results in talks with Bradley Cooper, who is anticipating Oscar buzz for "Silver Linings Playbook," to take on Stiller's former role.

April 11, 2013: Rachel McAdams is in talks to play a "former lover of Cooper's character," according to Deadline.com, which again makes no mention of "Deep Tiki" in its report of the news.

July 23, 2013: In an interview with The Huffington Post, Cooper confirms he is in the movie and that it will begin shooting in September. He also lets it slip that Danny McBride has joined the cast.

August - October 2013: The rest of the cast (Bill Murray, Alec Baldwin, John Krasinski) rolls in.

Sept. 26, 2013: Crowe begins shooting what is now being referred to as "Untitled Hawaii Project." No press release is sent to announce its start, with the director instead quietly posting a photo of a corresponding clapperboard on his blog. Reports clarify what we already know: This is an updated "Deep Tiki." They also indicate the movie was also once titled "Volcano Romance."

Feb. 14, 2014: Sony sets a Dec. 25 release date, leaving some pondering whether it could become an Oscar contender.

July 21, 2014: Sony delays the still-untitled film to May 2015. "Once we saw the film, we knew that it would make a perfect summer release. The movie is Cameron at his best," Jeff Blake, chairman of worldwide marketing and distribution for Sony Pictures, says.

December 2014: In the wake of the massive Sony hack, Amy Pascal is found condemning the film in leaked emails. "It's a wrap," she says of any attempt to salvage the apparently dismal scores the movie received during test screenings. Pascal calls the script "ridiculous" and says it "never, not even once, ever works." She criticizes producer Scott Rudin for not visiting the set or assisting during the editing process. "At least the marketing departments have something to sell. Looks big and glossy," the email says. "We have this movie in for a lot of dough and we better look at that."

Feb. 2, 2015: Sony announces the film will be titled "Aloha."

Feb. 11, 2015: The first trailer debuts.

April 21, 2015: The soundtrack's lineup is unveiled. It includes none of the songs from the playlist that circulated with the original script.

May 13, 2015: SlashFilm reports that the only junket will take place in London with select journalists in attendance, marking another omen for the film.

May 19, 2015: "It's been months since those emails, and a ton of work has been done since then. The movie is really, really different," a Sony executive tells Variety, referring to the testing results mentioned in Pascal's email. "It's going to be a lot more satisfying for audiences." In the same breath, he warns people not to expect the next "Say Anything" or "Jerry Maguire."

May 20, 2015: The Media Action Network for Asian Americans accuses the movie of "whitewashing" Hawaiian history by casting only white stars. The group likens "Aloha" to other Hawaii-set films like "The Descendants," "50 First Dates" and "Pearl Harbor." MANAA's Guy Aoki slams Crowe for a tweet in which he said the movie enunciates the "rich history and culture of Hawaii." The group lambastes the film's few Asian-Pacific Islander characters, who are listed with names like "Indian pedestrian," "upscale Japanese tourist" and "upscale restaurant guest."

May 20, 2015: Upon inquiring, Sony tells The Huffington Post that Crowe and the cast will not be doing press in New York. On top of that, there is only one screening offered to critics and reviews are embargoed until 4 p.m. on May 28, mere hours before the film opens. (Studios typically offer several screening opportunities and at least a few days for reviews to percolate before something is released.)

May 26, 2015: Introducing "Aloha" at a Los Angeles press screening, Crowe reportedly says, "A lot's been said, a lot's been heard -- some of it private, some of it public, some of it private that became public. But it's always been a love letter."

May 27, 2015: Sony counters MANAA's claims in a statement: "While some have been quick to judge a movie they haven't seen and a script they haven't read, the film 'Aloha' respectfully showcases the spirit and culture of the Hawaiian people. Filmmaker Cameron Crowe spent years researching this project and many months on location in Hawaii, cultivating relationships with leading local voices. He earned the trust of many Hawaiian community leaders, including Dennis 'Bumpy' Kanahele, who plays a key role in the film."

May 28, 2015: A source with ties to the project tells Bloomberg Business that Sony shelled out $20 million for the marketing campaign. (For comparison's sake, the average cost of marketing a studio movie in 2007 was $36 million. Many blockbusters wind up spending hundreds of millions on their worldwide campaigns. 2013's under-performing "The Lone Ranger," for example, cost a reported $150 million in global marketing and distribution.) Box-office forecasts expect the movie to generate $8 to $10 million in its first weekend, with the studio hoping its 2,800-screen debut could give way to potential sleeper-hit status as the summer unfolds.

May 28, 2015: The first reviews trickle in a couple of hours ahead of the embargo lift, and they are not kind.

May 29, 2015: "Aloha" opens.
-- This feed and its contents are the property of The Huffington Post, and use is subject to our terms. It may be used for personal consumption, but may not be distributed on a website.
Beyonce Shares Family Vacation Photos Just Like The Rest Of Us (Thu, 28 May 2015 17:33:22 -0400)
Photos of adorable little kids and delicious food might be everywhere on social media, but this time Beyonce is the one posting them.

The "XO" singer shared a collection of photos from her latest worldly adventures in Europe with her family on her Tumblr page Thursday. Two pictures featured little Blue Ivy looking adorable as ever. In one, Bey and Blue ride together on a carousel. In the other, the 3-year-old dons two white bows in her hair.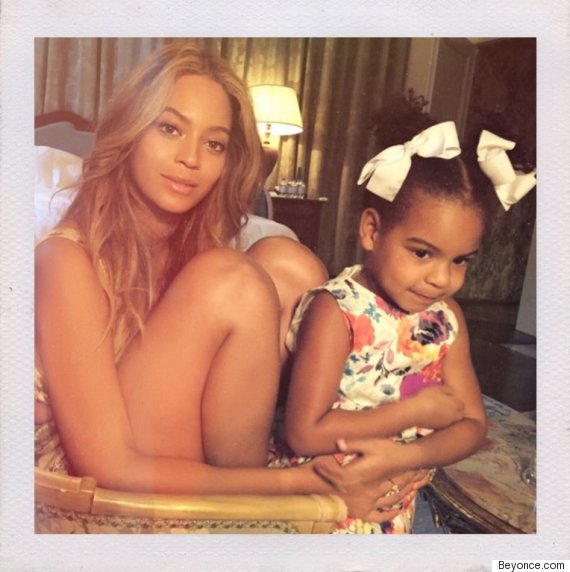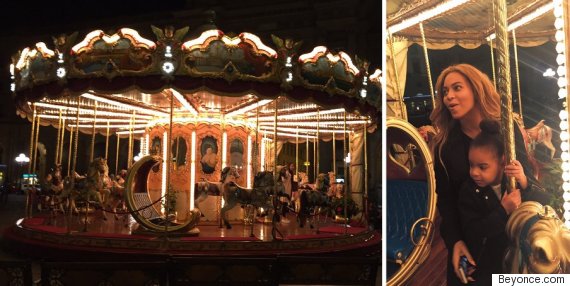 The superstar, whose vegan diet was recently discussed in a New York Times profile about her trainer, Marco Borges, also shared snapshots of some of the drool-worthy food she ate during the trip.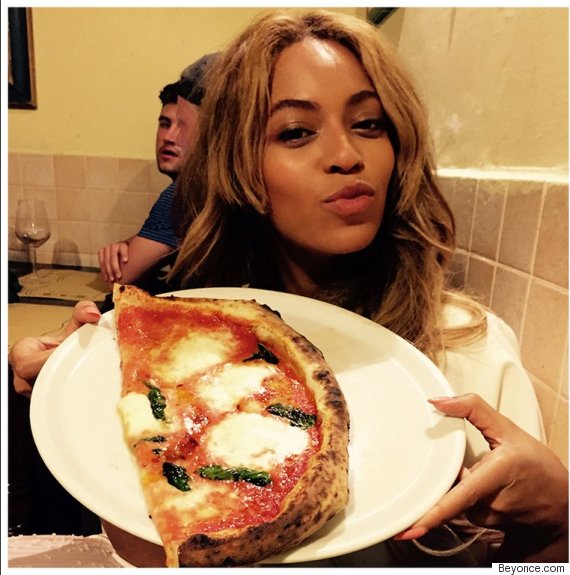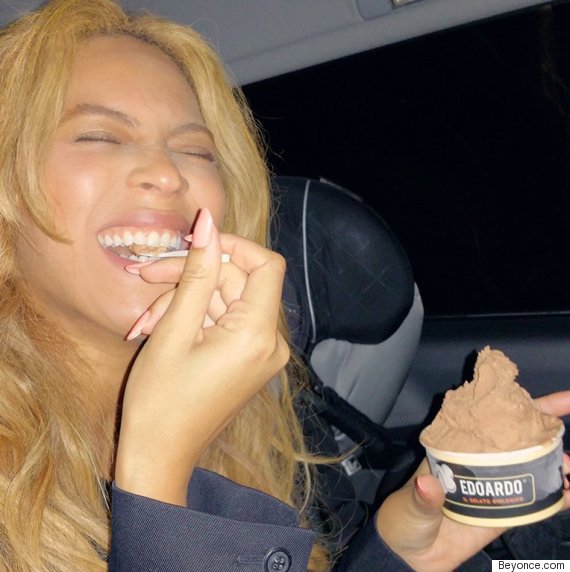 Social media is so much better when you're Queen Bey.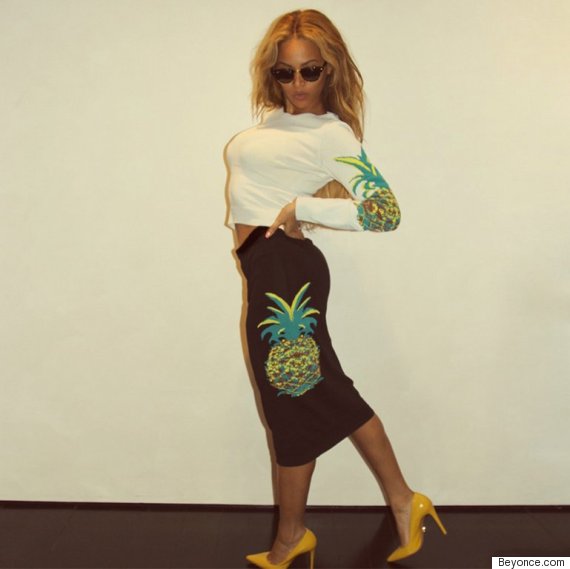 -- This feed and its contents are the property of The Huffington Post, and use is subject to our terms. It may be used for personal consumption, but may not be distributed on a website.
10 Children's Books That Paved The Way For A New Queer Protagonist (Thu, 28 May 2015 17:15:22 -0400)

I
n Kendrick Daye and Myles E. Johnson's
Large Fears
, Jeremiah Nebula may not be a bullfrog. But he is the queer, black protagonist of a children's picture book -- a genre traditionally dominated by heterosexual, cisgender, white characters. Although the politics of representation is an issue for all literary forms, parent sensitivity has made materials for young readers particularly resistant to plots that question gender, sexuality or the institution of the family.
Daye and Johnson were frustrated with those age-old patterns, so they decided to create new ones. Their recent
Kickstarter campaign
casts the project as both subtle and radical. Jeremiah, they say coyly, is just a boy who loves pink. But they also stress how his queer, black identity makes him "a character that defies gender roles, race politics, sexuality, and his fears."
Jeremiah's story builds on over 30 years of children's books that portray LGBTQ characters, translating complex issues of gender and sexuality to an accessible, picture-heavy format. These books, though, reveal far more than cutesy anecdotes. They are instructional, cathartic, and ethical, explaining different family models, connecting children with LGBTQ identities or parents to fictional counterparts, and teaching values of acceptance at impressionable ages.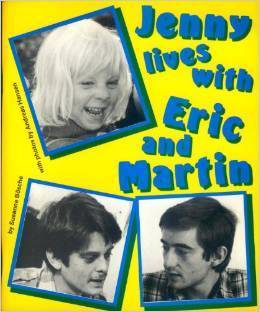 Jenny Lives with Eric and Martin by Susanne Bösche (1981)
This black-and-white Danish photobook was arguably the first to feature gay characters. Two men raise their daughter, Jenny, whose biological mother lives nearby and visits from time to time. Most events are normal children's books fare like laundry-folding and surprise birthday parties. But the characters also deal with a homophobic comment from a stranger in the street.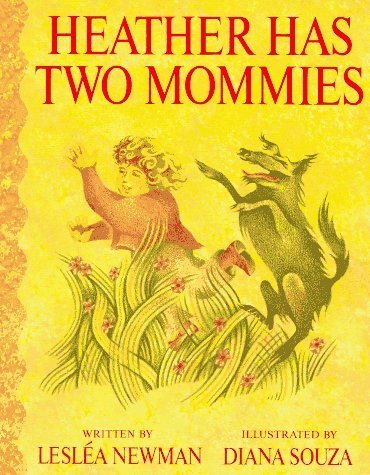 Heather Has Two Mommies by Lesléa Newman and Diana Souza (1989)
Like Bösche's story, this one follows a child with same-sex parents. New plot points include artificial insemination and an inclusive discussion at Heather's playgroup about different family structures. In real-life playgroups, the response to this book was far less benign: the story rocked the U.S., and the resulting controversy led to extensive parodies including a "Simpsons" version: "Bart Has Two Mommies."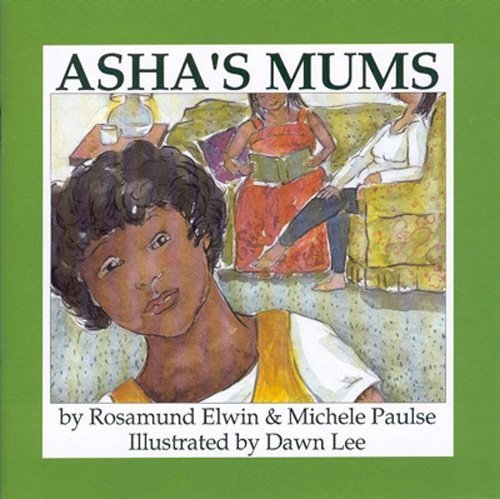 Asha's Mums by Rosamund Elwin, Michele Paulse and Dawn Lee (1990)
Asha needs to get a permission slip signed by her mother, but she is perplexed when she must decide which of her two moms to ask. While Heather was lucky enough to have an accepting playgroup, Asha confronts a far less hospitable school -- and world. It's a tale for anyone whose family does not fit into educational bureaucracy, and Asha's African-Canadian identity marks a decisive step away from lily-white characters.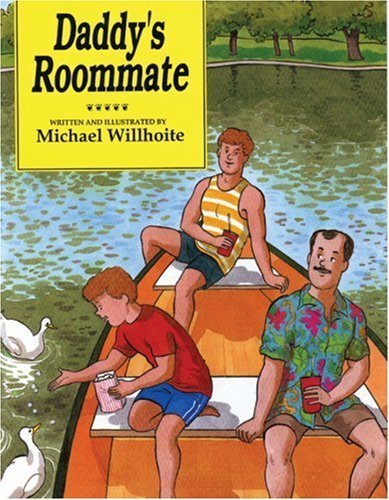 Daddy's Roommate by Michael Willhoite (1991)
You might recognize the name from the 2008 presidential campaign when it "came out" that Sarah Palin, back in her 1995 councilwoman days, had said the book should not be permitted in public libraries. Why? There's a gay relationship between the the father and his new roommate-actually-boyfriend, Frank. Plus it all starts off with a divorce and arrives at a pretty clear message: "Being gay is just one more kind of love."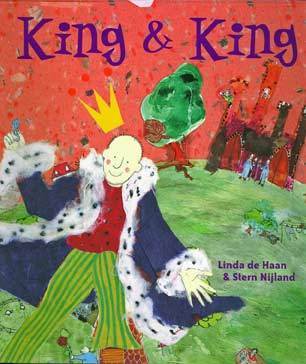 King & King by Linda De Haan and Stern Nijland (2002)
Originally published in Dutch, this book offered both a new take on the royal marriage story, with a gay child rather than just gay parents. "I've never cared much for princesses," says the princely protagonist, as he finds a series of potential wives paraded in front of him by his wedding-hungry mother. Then, he spots one of the princesses' brothers. They are soon crowned King and King, and the story ends with a subversive same-sex kiss -- which launched a series of conservative campaigns to ban the book.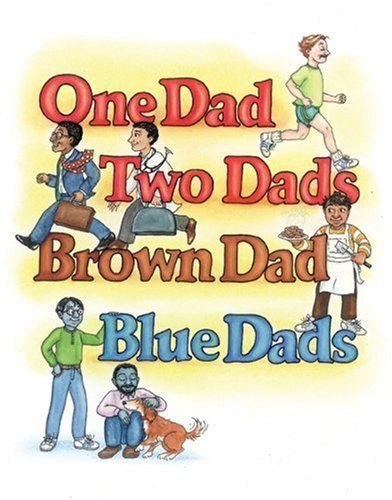 One Dad, Two Dads, Brown Dad, Blue Dads by Johnny Valentine and Melody Sarecky (2004)
Instead of focusing on a single storyline, the book features two kids comparing different paternal figures. "Blue," it turns out, is a not-so-subtle euphemism for "gay," and the children slowly come to the realization that all skin-colors and sexual identities are equally valid. (Bonus points for the enchanting Seussical rhyming scheme.)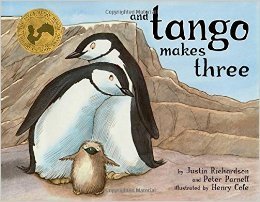 And Tango Makes Three by Justin Richardson, Peter Parnell and Henry Cole (2005)
A tale of two male penguins who are chick-less until a zookeeper helps them adopt Tango from a heterosexual couple. Animals are always one of the easier ways to discuss unconventional storylines, but that didn't stop Singapore from banning the book along with two others last year. In fact, it's ranked third on ALA's list of "
Most challenged books of the 21st century
," which is hard to explain considering how heartwarming these polar birds are. Did we mention it's based on real gay penguins at the
Central Park Zoo
?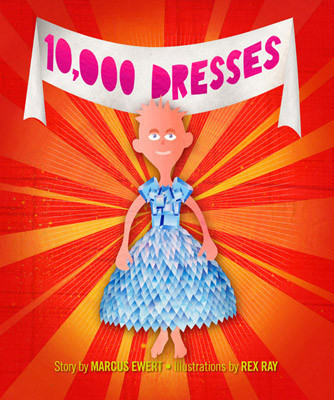 10,000 Dresses by Marcus Ewert and Rex Ray (2008)
Bailey is a boy by day who, at night, dreams of cross-dressing. His night-time escapades are rebuked by his family, until he finds a seamstress in playmate Laurel. Bailey's story is an early forerunner to Jeremiah's, for it broke from the gay-character plot to examine what it meant to be a gender-queer child.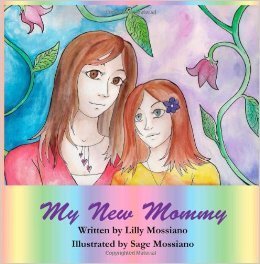 My New Mommy by Lilly Mossiano and Sage Mossiano (2012)
Who says transgender identity can't be explained to young children? Four-year-old Violet has a transitioning father who carefully walks her -- and us -- through the process. Like Daye and Johnson, Mossiano was frustrated with the lack of children's materials, so she took matters into her own hands. She challenged herself to make the content accessible to a young audience, but the real challenge is the one she posed to traditional portrayals of gender in children's books.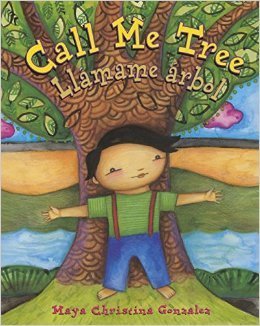 Call Me Tree by Maya Christina Gonzalez (2014)
The third in a trilogy that opted for gender neutral pronouns, providing what the writer called a "much needed break from the constant boy-girl assumptions and requirements." Gonzalez took another decisive step away from the "gay parent" trend and gave us an unambiguously ambiguous gender-queer character. Her engagement with the Chicano identity also departed from the classic whiteness of LGBTQ children's characters.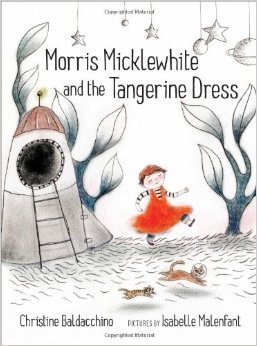 Morris Micklewhite and the Tangerine Dress by Christine Baldacchino and Isabelle Malenfant (2014)

Like Bailey, Morris has a penchant for gender-queer behavior. He loves to wear the title's orange garment but his fashion choices leave him open to relentless teasing from his classmates. Tensions escalate, and Morris becomes physically ill from the psychological pain. Though his imagination helps him triumph in the end, the book's real triumph is that it gives a harsh and realistic account of queer bullying.





-- This feed and its contents are the property of The Huffington Post, and use is subject to our terms. It may be used for personal consumption, but may not be distributed on a website.

Did Two Men On 'The Bachelorette' Really Fall In Love With Each Other? (Thu, 28 May 2015 16:39:06 -0400)

Has a gay romance unintentionally blossomed between two "Bachelorette" contestants?

It's too soon to tell for sure, but in a new teaser clip for the ABC reality series obtained by E! Online, Clint Arlis appears to profess his love to JJ Lane, who is presumably vying for the affections of "Bachelorette" Kaitlyn Bristowe.

"It's absolutely insane," Arlis, a 27-year-old architectural engineer from Illinois, says in the clip. "Falling in love with a man never crossed my mind." He goes on to note that he and Lane, a 30-year-old Colorado investment banker, have "grown very close in the shower," though he doesn't elaborate on the specifics.

"I love JJ, so I need the rose tonight," he says in the final moments of the teaser.

While the implied romance could be just a budding friendship between the two men played up with some clever editing, ABC has already dubbed Arlis the "Brokeback Bachelor."

Arlis poked fun at the new moniker on Twitter:






Whether or not this turns out to be nothing more than a bromance, next week's episode of "The Bachelorette" is not-to-be-missed.





-- This feed and its contents are the property of The Huffington Post, and use is subject to our terms. It may be used for personal consumption, but may not be distributed on a website.

WATCH: Disabled Performers Raise Awareness With Hit Songs (Thu, 28 May 2015 16:11:24 -0400)

Are you in the mood to dance, let loose and listen to an awesome cover band? Check out The Advocates, a 12-person performance group from Stockton, California. The Advocates, consisting of mentally disabled performers, have been making audiences dance, sing and boogie the night away to since 2007. The Advocates are spunky, fun, and full of rhythm and enjoy debunking the stereotypes audiences may have of others with similar disabilities. Not only will their performances light up a stage, but they will inspire you to dance and enjoy life more in the process.



-- This feed and its contents are the property of The Huffington Post, and use is subject to our terms. It may be used for personal consumption, but may not be distributed on a website.